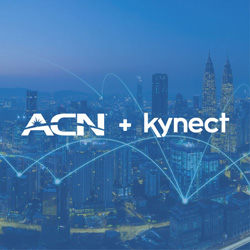 ACN announced it had reached an agreement with Kynect (formerly Stream) for the purchase of assets of Kynect. The two organizations will begin transition processes immediately to pave the way for ACN Independent Business Owners (IBOs) and Kynect Independent Associates (IAs) to join forces and expand ACN's global business.
Founded in 1993, ACN is a major direct seller of essential services, including energy, internet, wireless plans, identity theft protection, television, and home security. Kynect, on the other hand, was founded in 2005, first as a direct seller of energy services, later adding wireless, home security and other services to its consumer offerings.
"We are very excited to continue the legacy Kynect has created," said ACN Co-Founder Robert Stevanovski.
The transition is expected to take place over the next several weeks, with both companies emphasizing their commitment towards ensuring a smooth transition to enable Kynect IAs to continue to build independent businesses as IBOs under ACN's leadership.
SHARE THIS: