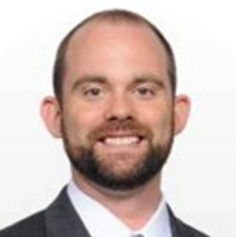 This week's featured article is from Brett Duncan. Brett is a founding partner with Strategic Choice Partners, and an experienced executive specializing in marketing, communications and digital strategic consulting. He has worked in direct selling since 2002, and has served the industry as a strategic consultant since 2014. Brett is passionate about seeing the direct sales industry flourish.
Guest Post by Brett Duncan
8 Mistakes You're Making With Your Sales Promotions (and How to Fix Them)
When I first began working at the corporate office for a direct selling company (back in 2002), it was as an entry-level promotions coordinator. At that time, it was just a job to me. It sounded fun, and I knew some people who worked there, so it seemed like it was just as good a way to earn a check as anything else.
However, I didn't recognize right away the gift I had been given. As you know, direct selling is a very promotionally driven industry (and I mean that in every sense of the word). And so the work I was able to do exposed me to how a direct selling company works faster than any other situation I can think of. From ordering giveaway items for events, to gifts with purchase for product specials, to coming up with criteria and rewards for an incentive trip, I got an accelerated education in what makes a direct selling company ticks.
That's why it hurts my heart to see so many of our companies falling way short in their own promotional efforts. Today, I want to talk through some of the most obvious areas that I feel need to be addressed, and encourage you to take the necessary steps to overcome these mistakes quickly and correctly.
Let's first establish a definition for "promotion" for this article. Simply put, a promotion is a short-term strategy to help achieve and support a long-term sales goal. In my mind, it includes incentives, contests, "BOGO"s, monthly specials, customer promos, hostess promos… all of that. What it doesn't include, at least for this discussion, are rank advancements (a Distributor "promotes" to the next level).
For me, the key reminders when it comes to promotions are…
• They are short-term by nature (and work best that way);
• They are a means to an end (not the end itself).
These two points should seem obvious, and yet most direct selling companies lose sight of these principles. And that typically leads to these eight mistakes I want to discuss today.
1. You're Running Too Many Promotions.
If you can only focus on addressing one of the mistakes in this list, focus on this one. Direct selling companies notoriously run too many promotions… to the point that they are counter-productive. It's such a big issue that I actually included it in my list of 11 Resolutions for Direct Selling Companies in 2017. (see #8).
Here's the simple truth: Asking someone to take too many actions overwhelms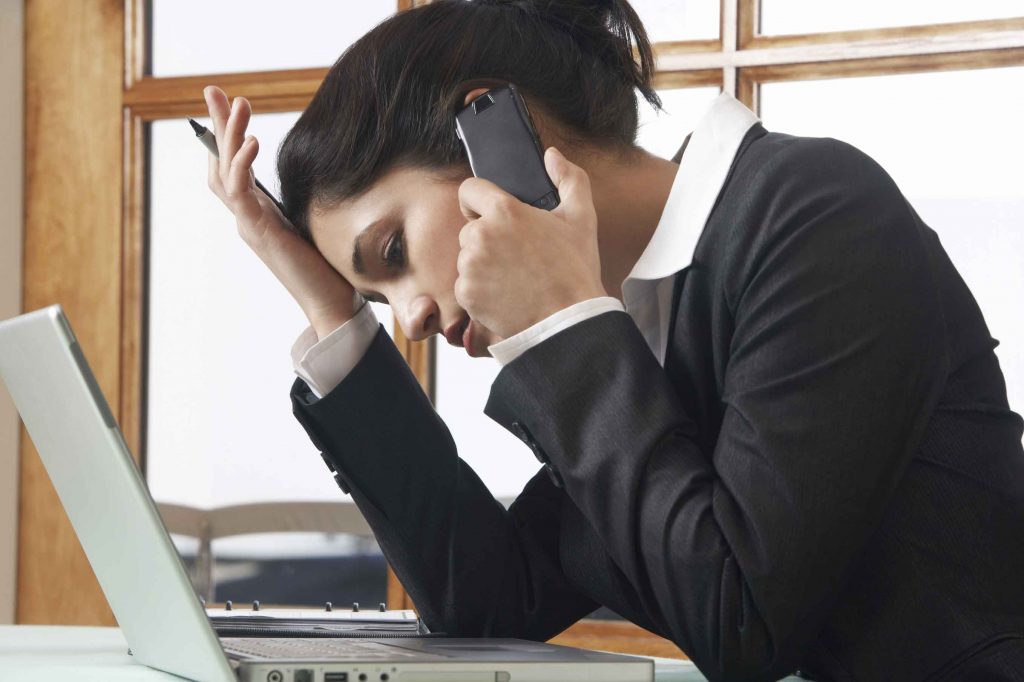 them and leads to them taking no action at all. So when you launch four customer promotions, three hostess promotions, three Consultant promotions and mix that up with a trip incentive and your Fast Start program, you're stunning your field. That look in their eyes isn't excitement; it's the deer-in-the-headlights look. And no one wants that.
For an industry that appreciates duplication and simplicity the way we do (or at least we say that we do), our promotional strategies don't show it. I would encourage you to put some boundaries on your promotions (especially monthly promotions). This will be tough, especially if you have created a culture that expects much more. So make the decision, commit to the change and see it through. Focus on one per level (customer, hostess, Consultant, etc.), and get everyone on board faster and sharing more often and to more people.
2. Your Promotions Are Actually Weakening the Strength of Your Compensation Plan.
While running too many promotions may be the most obvious and tangible mistake, I believe its ultimate harm comes in weakening what should be your ultimate promotion … your compensation plan.
Put another way, you must keep people focused on the rewards system that you have in place on an ongoing basis. If you're constantly throwing out cash bonuses or cruises or office visits or whatever, you're constantly taking their eye off the real prize. In addition, sometimes the criteria for your promotions don't really sync up with the basics of your comp plan, and you can end up promoting the wrong behavior.
One way you can leverage promotions to shine a positive light on your compensation plan is to constantly remind Distributors not just what they will earn as part of the promotion itself, but also what that activity will generate via the compensation plan, above and beyond the promotion. Put another way, position the promotion as the icing on the cake, but the real prize here is the standard, sustainable reward prompted by the compensation plan itself.
You can take this thinking an extra step, actually, and provide a short training video or reminder call with anyone who earns your promotion after it has been completed, and remind them that, even though the promotion is over, continuing the activity can still create big rewards through the compensation plan on an ongoing basis. If you can leverage your promotions to actually increase understanding and appreciation of your existing plan, then you'll win in a big way.
3. You're Creating a Culture Dependent on Promotions.
If you combine all the concerns expressed in #1 and #2 in this list, it leads to creating a sales culture that is promotionally minded and driven. And you don't want that.
Again, coming back to the importance of duplication and sustainability, we must revere the laws of momentum and comprehension. The strongest sales force is one that can share the same streamlined story, over and over again, for months and even years to come. Promotions will come and go, but the heart of what motivates your sales leaders cannot be a promotion, but rather a commitment to and affinity for your company. And sometimes that takes much longer to develop than your monthly special or even annual incentive.
I'm a big fan of Fast Start programs, and I know a lot of companies leverage these programs well. To me, these Fast Start programs can simplify field development in a big way. If you've ever worked with me, you've probably heard me over-simplify it to this statement: "You're either going for Fast Start, helping someone go for Fast Start or helping someone help someone go for Fast Start."
Admittedly, I know there's more to direct selling than that. On the other hand, I know most companies could benefit hugely by building a culture around a focused approach like this, even at the expense of all the other aspects of direct selling. What is your sales culture based on? Could you find a core component that serves as that link that connects everyone, and further leverage it?
4. Your Promotions Are Too Weak.
So far, I've shared mistakes related more to doing less on the promotional front. And this can be misleading, because I'm a huge believer in the power of promotions when they're done well. The surprising problem I experience with most direct selling companies is that their promotions are simply too weak.
A promotion's purpose is to spark an action in the short-term that otherwise would not occur (or at least not at the volume you're wanting). It needs to motivate people in a way that makes them do something either they aren't thinking about doing, or are too scared to try.
A promotion needs to be worth someone's time.
Your promotions must be absolutely irresistible. Otherwise, why bother? Your customers and Distributors should flip out when you unveil a promotion. If the response you get is something like, "Oh, that's cool," or "I could probably do that," then you're not trying hard enough. You need the promotion to have them racing to buy it or meet the criteria as quickly as possible to earn it. Anything less than that is a waste of time.
5. Your Promotions Are Too Conventional.
Another issue I see direct selling companies battling is a lack of creativity and innovation in their promotions. Incentive after incentive has the same basic criteria. Monthly special after special boasts the same ol' discount. It's hard to get any type of new response to your promotions when there's nothing new about them.
On top of that, I see too many companies succumb to "age-old" and "proven" approaches to promotions when they probably shouldn't. Here's a good example: I've had many experts tell me you should never run a Top 50 or Top 100 type of contest or incentive. They are much bigger fans of the "Hit It and Get It" approach (anyone who hits a certain criteria earns the prize, no matter how many people do it). I've been told time and time again that incentives with limits like a Top 50 will simply alienate too many people and be ineffective.
I'm actually a big fan of both approaches, but my experience has shown me that a Top 50-type of incentive can be extremely effective. Not only does it allow the corporate team to completely lock down their budgetary needs, but it also creates a healthy competition among the field to crack into that Top 50, while also creating a substantial amount of breakage.
Of course, any incentive type can do this. My point isn't to do all Top 50 promos. My point is to not accept standard conventional thinking at face value. Learn from it, apply it, critique it, and then evolve.
6. Your Promotions Are Too Accommodating.
Ever been putting together criteria for an incentive trip or contest, and then someone in the room chimes in that the criteria would be too hard for a certain leader to hit? "If we do that, then John and Jane won't earn the trip."
Too many companies select a group of people they want to earn a trip, and then they build criteria around that. Which flies directly in the face of what a promotion should do. Remember, you're trying to trade some type of bonus reward for activity and/or results that would otherwise be abnormal. If you set up criteria for a certain group of people to earn the trip without doing anything out of the ordinary, your promotion is a waste.
I get that you want certain leaders to be on your trips. So just let them come automatically. Or set up specific criteria for different leadership levels. But don't shape the entire promotional criteria around a certain group. What you want is true incremental gain. If your reward is strong enough (see point #4), then it should be no problem getting the right people excited about it and going for it.
A side note: I would argue that many incentives really shouldn't be for your leaders anyway. Mature leaders should look at incentives as levers they can use to motivate their organizations to take action. Even if they don't earn the promotion itself, they should have a huge appreciation for what the activity means for their compensation and long-term growth (see point #2).
7. Your Promotions Are Planned at the Last Minute.
If we're being honest, the main reason our promotions fall short is because we don't start planning them until it's way too late. I've seen trips launched from stage at a convention when the criteria was just finalized an hour before. I've seen product specials launched before inventory levels were even checked. I bet you have similar stories.
The real issue, though, is that we typically expect too much from a promotion. As we near the midway point of a sluggish pay period, we decide a quick promotion will do the trick to turn things around. Throw a cash bonus at the field, or a Buy-One, Get-One special on a top product. This approach rarely works, because our focus is short-term instead of longer term. And, often what's occurring in a pay period now can easily be the result of what did or did not happen a few pay periods prior. Put another way, sales today are the result of seeds planted yesterday. So your last-minute promotion will have little effect on that.
What does work is thinking at least a quarter in advance, and six to 12 months in advance is much better. Which leads me to my final point ….
8. You're Creating an Incongruent Promotional Strategy.
At the end of the day, our goal should be to create a cohesive, congruent promotional strategy. It incorporates longer earning periods (over five to ten months) for things like incentive trips and contests, and supports that with shorter promotions (one to three months) that may target different groups or behaviors, but that all support the greater promotional strategy for the year, which, ultimately, should support the overall sales strategy outside of promotions.
Instead, when there is a lack of planning ahead, then various promotions get introduced. Because they aren't created with a global view, they can often contradict each other.
If you're guilty of creating an incongruent promotional strategy, you're certainly not alone. But it's something you can decide to change. The simple fix is enforcing a commitment to a year long promotional plan where every piece of the plan supports the next larger piece of the plan.
I'd love to hear from you on this. What tips do you have on creating promotional plans that work? What mistakes are missing? Or do you disagree with any of these listed above? Leave your thoughts in the comments below, and let's discuss.






Forward This Article to a Friend: