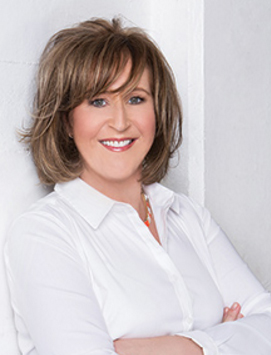 This week's guest author is Bobbie Wasserman. Bobbie is the Managing Director of Wave2 Alliances Inc., a public relations and corporate reputation firm that builds and restructures corporate communications departments to better serve today's communication platforms.
She has helped to shape the communications landscape of global brands and leading companies like Amgen, Arbonne, Bank of Montreal, Bristol-Myers Squibb, Chevron, Hewlett-Packard, IBM, ORGANO, and ViSalus. Wave2 Alliances serves the direct selling industry and is a supplier member of the U.S. and Canadian Direct Selling Associations.
Guest Post by Bobbie Wasserman
2017 Communication Planning – An Enterprise Approach
This year the Direct Selling Industry in the United States was sent a clear message by the Federal Trade Commission, or FTC – focus on selling products to customers and reward Distributors for that activity. While the case before the FTC was specific to Herbalife, and noted industry lawyers have pointed out that the settlement does not set a legal precedent, direct selling companies understand that the FTC's ruling on the Herbalife case is a referendum on the industry as a whole.
As companies start their 2017 business planning, and especially moving forward, one area that companies need to focus on moving forward is corporate communications activities. Generally, the public direct selling companies and larger private industry companies have sophisticated corporate communication departments. However, most midsize and smaller direct selling companies view communications as a marketing activity focused on Distributor communications. Given the stance of the FTC, communications oversight is essential at the enterprise level. This will expand the critical role of Distributor communications, deal with positive corporate reputation programs and broaden audience reach beyond the Distributor. The result can move the companies forward and allow for companies to build a strong, credible reputation among the general public which can positively impact sales and increase Distributorships.  
While every company has a unique value proposition, there are common communication threads that can benefit all industry companies keep communications cohesive, on message and focused.
1. Mission, Vision, Values Statements
These statements are critical to communicating the 'who, what and why' of a company. The vast majority of direct selling companies have developed these statements and use them to motivate and inspire their field organizations.
However, these statements can also prove critical in building relationships with consumers. A Harvard Business Review study noted that 64% of consumers that have brand relationships cited shared values as the primary reason, not interaction (primarily through social media), which only accounts for 13% of respondents' reason for brand relationships.
Clearly understanding and articulating what drives the company, and then communicating that to a diverse and broad audience, is a critical step towards general market awareness and sustainable sales. The direct selling advantage is that the enterprise has two effective approaches for this communication – direct to the distributor as well as the customer.
2. Content Check
It's imperative that all of a company's content reflect the mission, vision, values and culture of the organization. Does the corporate message resonate for the audience for which it is intended and reflect the organization as a whole?  For text, are messages consistent, given they are and written with words to engage the intended audiences? Are key words and SEO best practices incorporated into a company's text content? 
Are the images distributed through all communication channels on brand and on culture? Do the videos evoke emotion and portray your brand's image – without being overly promotional? Videos should promote the company, but the entertainment value needs to outweigh the promotion and 'sell'. And for those educational videos often associated with compensation plans – the same applies: are they engaging and informative, and reflect the company's brand and culture?
Formal communication guidelines are strongly recommended to keep organizations on track in this critical area. They serve as a blueprint for the enterprise as well as a resource.  This living document needs to be kept current and easily accessible to both Distributors and employees.
3. Proactive Media and Influencer Relations
The definition used here includes journalists, bloggers and others with notable influence in mass media – online and offline.  Direct selling companies can have a tremendous advantage in mass media today, due to the internet and online channels and the Distributors that represent the organizations. Every Distributor represents an online voice and content on behalf of the Company. Few companies exploit this advantage by training their Distributors in effective micro-entrepreneur public relations. 
Proactive media relations can boost the company's awareness and credibility, which is an extremely valuable asset for Distributors to grow and sustain their business.  It is an opportunity to capitalize on the business model as a full sensory experience that the ecommerce competition currently lacks.
Notably, these points are very broad and they are intended to start an internal discussion within direct selling companies on how to move forward in this new FTC era, using these new guidelines as an opportunity to expand reach and ultimately sales.