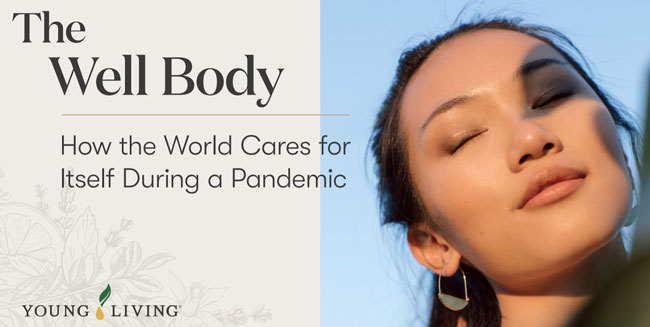 In a recent survey conducted by Young Living, 5,000 adults from around the world were asked about their wellness habits. The outcome was that  COVID-19 pandemic has driven a greater level of awareness and understanding of personal wellness and heightened the importance of self care and mental health.
The survey also found that more than half (57%) of participants report they place more emphasis on taking care of their mental health since the COVID-19 pandemic began. Furthermore, 53% of participants report they've developed new wellness habits during the pandemic; 42% of participants resolved to set aside more time for their personal wellness in 2021; and 36% want to maintain the wellness habits they established during 2020.
48% of participants stated they are stressed on a typical day, and 5% are so overwhelmed they almost can't function.
73% of participants spend less than an hour a day engaging in wellness practices.
28% of women who responded didn't take any days off work in 2020, compared to only 23% men.

In the U.S. specifically, 33% of women who responded didn't take any days off work during 2020, compared to 23% of men.
Also in the U.S., 23% of women who responded report they feel guilty spending time on themselves, compared to 11% of men.

The reason most participants cited for not spending more time on wellness right now are COVID-19 restrictions. This is a particularly high factor in the U.K. (47%), Brazil (47%) and Indonesia (42%).
The good news is that many individuals have taken this time to learn how to take better care of themselves to work through the stress the pandemic has caused.
Young Living conducted this research among 5,000 global adults ages 18-64, with 2,000 from the United States, 1,000 from the U.K., 1,000 from Brazil, 500 from Indonesia, and 500 from Australia.
The full survey can be found here.
SHARE THIS: