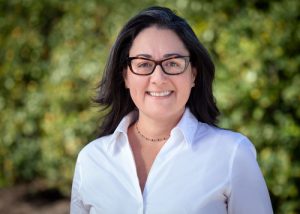 Tupperware announced that effective May 24, 2022, Mariela Matute will become the new Chief Financial Officer (CFO) of the company.
Matute will join Tupperware with more than 20 years in various finance roles in technology, consumer and manufacturing sectors. She is currently serving as CFO of Calavo Growers, a global leader in avocado distribution and fresh foods processing. While working at Calavo, Matute has helped to drive the transformation and turnaround of the 100-year old company through her role in leading accounting and finance. Prior that, Matute was CFO of Amazon Business, which focuses on business-to-business online procurement. Her prior roles include finance leadership positions at Driscoll's Inc., The Chia Co., Henkel and Proctor & Gamble.
"We welcome Mariela to the team as a critical player in our Turnaround Plan to help us restore our iconic brand to growth," said Miguel Fernandez, President & Chief Executive Officer of Tupperware Brands. "Our goal is to build a business that is as big as our brand, delivering value to all of our stakeholders and enabling more consumers than ever before to access our loved and trusted products. Mariela's deep financial acumen will be a significant benefit to us as we execute on our strategy and look to optimize revenue, margin and market share opportunities. I am confident she will help us to accelerate the pace of change as we transform our business model into one that serves all channels where consumers want to shop the Tupperware brand."
Mariela Matute will assume the position of CFO from Sandra Harris, who has been serving as both Chief Financial Officer and Chief Operating Officer of Tupperware.
SHARE THIS: