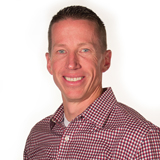 Written by McKinley Oswald, President of Global Sales at Verb. For many years, McKinley has been heavily involved in working with direct sales companies and industry leaders to help them achieve success. His full-time contributions at Verb began after graduating from the University of Utah in 1998, when he became heavily involved in the culture and direction of Sound Concepts (the company that was acquired by Verb in 2019). In his role at Verb, McKinley has worked with hundreds of direct sales companies to help enable their field to succeed.
The Case for an LMS
Learning Management Systems aren't a new invention. In fact, they've been an integral part of most industries for more than a decade. But did you know they can be an essential part of your direct sales business?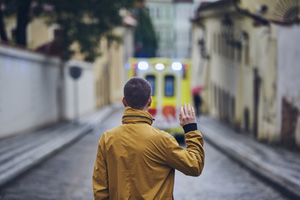 During my nearly 30 years in the direct sales industry, I've realized that one of the most important challenges facing direct sales companies boils down to retention: Both of distributors, and customers. That's a problem, because when it comes to network marketing, retention is key. Did you know that according to the Harvard Business Review, increasing customer retention by 5% can increase profits up to 95%? Likewise, selling something new to an existing customer is 40% more likely than acquiring a new customer.  Retention numbers for a direct sales company's business builders can have an even great impact on growth and revenue.
In my experience, one of the best ways to increase retention is by providing valuable education and in-depth training to your customer base and business builders. That's where a Learning Management System comes in. Often referred to as an LMS, a Learning Management System is a platform that presents information in an easily digestible way, usually in the format of classes or modules, to train or educate. LMS platforms range from simple collections of PDFs, almost like a digital textbook, to sophisticated systems that gamify the learning experience for each user. Whatever their features, they all have the same goal—to effectively share information.
Using an LMS allows you to easily connect with your salesforce, current customers, and even prospects by sharing lessons on specific topics providing an easy and effective training and education tool. These in-depth educational modules feature one or more lessons about a specific topic, supplemented by digital assets to improve their understanding, and followed by an optional quiz to test their comprehension of the subject matter. Some companies even choose to reward participants with digital badges, exclusive promotions, or other incentives to encourage users to learn the information in each module. There are several use cases for an LMS in the direct sales space, but I want to highlight three of the most important:
Perfect Distributor Onboarding
Utilizing an LMS allows for easily replicable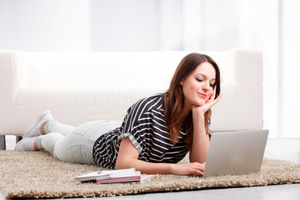 distributor training. Every new distributor will receive the same information, presented in the same way, with very little effort required from their enroller or upline. This ability to train from a distance has become especially important in today's social climate, where an ongoing pandemic has made it difficult for new distributors to find access to in-person events. You can also use an LMS to share on-brand images and information that can be shared by distributors, ensuring that the people representing your brand are doing it the way you would
Encourage Compliance Training
Compliance has always been a concern in the direct sales industry, and the need for compliance training has only gotten direr in recent months. With more and more people flocking to direct sales during this period of financial uncertainty, the FTC has made it clear that direct sales companies chose this model and that companies—not just distributors—will be held accountable for violations. The FTC has already issued warnings to several prominent companies, reaffirming their stance. An educated distributor is much less likely to make claims that can put you in jeopardy, which is why you owe it to yourself to thoroughly educate your sales field about what is, and what isn't, appropriate to say when discussing your company and products. Not only can using an LMS help you train your distributors on compliance, but it is also a way to show the FTC that you are taking the subject very seriously and being proactive in your efforts.
Focus on Product Training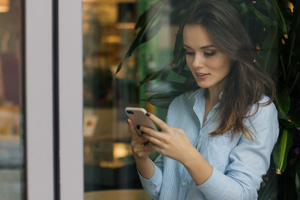 One of the best things you can do for your sales force and customers is to show them exactly what your products do, and how to use them effectively. An LMS product training module gives your field and customers the right information every time, increasing their chances of having a satisfactory experience that will keep them coming back. For example, if you're an essential oil company, one module might focus on the top three most popular oils. You could incorporate lessons based on their history, their mechanisms of action, and how they can be used most effectively—you could even include a few popular recipes to get a new customer started. At the end of each module, a quiz could track their performance, with satisfactory results being rewarded with a 10% off coupon that would encourage an additional purchase.
There's a lot you can stand to gain from implementing an LMS into your business model–like increasing customer retention, increasing sales, and ensuring proper, compliant information is shared about your company's products and opportunity. Whether you decide to invest in an already developed platform or develop your own Learning Management System, putting the focus on training and education is one of the most effective ways to retain your sales field, gain long-term customers, and help your business thrive.
SHARE THIS ARTICLE: