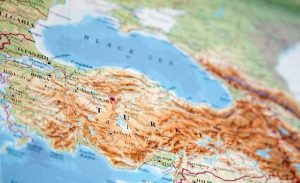 Past
Organized direct selling has a history of over 40 years in Turkey. In fact, many families were introduced to books, encyclopedias and cookware through local companies utilizing this medium to reach customers in '70s. This wave was interrupted by a very high inflationary period accompanied by the lack of "modern" payment methods and telecommunications infrastructure.
While the local entrepreneurs were reluctant to take another step even after these negative factors were no longer there, we saw an international company to make the first move. That company was the Swedish direct selling firm Oriflame who was in a massive attack in those years to take full advantage of the changes happening in Europe. After Oriflame's start in 1992, Avon came in 1993 and Amway in 1994.
In 1994, we saw the establishment of the Turkish Direct Selling Association that would soon be recognized by the WFDSA and Seldia (then, FEDSA).
Present
Today, we talk about a young and lively market with more than 80 local and international direct sellers doing business in Turkey. Of the industry's prominent figures, Avon, Amway, Forever Living, Herbalife, Kyani, LR, Nu Skin, Organo Gold, Oriflame, PartyLite, PM International, and Tupperware have all expanded into Turkey by now.
Naturally, some of the players have been successful and some have not been so. Among the stars are Amway and Tupperware, for instance. Amway's sales which was less than $5 million in 2002 has reached $93 million by the end of 2014. Turkey is now Amway's 3rd largest market in Europe and 12th globally. In Tupperware's case, it is the 4th largest in Europe and 13th in the world. Turkey has been Tupperware's highest growth market in Europe in the last six years. Tupperware Turkey's sales in 2014 was $100 million.
According to the Turkish DSA's figures, over 750,000 people are enrolled in at least one of its member organizations.
Future
Looking at past and present performances, one has all the reasons to be optimistic about this market's future, too. But, there are concrete factors that support this optimism, too.
Population
78 million people live in Turkey, making it the third most populated in Europe after Russia and Germany. The largest city Istanbul has 15 million inhabitants and is larger than several European countries like Portugal, Greece, Sweden, and Austria.
Unemployment
The latest (Feb. 2015) official rate of urban unemployment is 13% in Turkey. This rate is considerably higher among women (17%).
Technological Infrastucture and Familiarity
The Internet and GSM penetrations can only be compared to those that are found in most developed countries. The number of Internet subscriptions has exceeded 40 million and mobile phone subscriptions has reached the countries' total population figure. Moreover, there are 15 million individuals that have used the Internet banking facilities at least once in the last three months. This figure is 8 million in the case of mobile banking.
Legal Framework
There are no restrictions on foreign-owned operations, including profit transfers. Direct selling industry is being regulated under the consumer protection legislation that relatively has liberal rules. Tax legislation on the other hand, provides important incentives to individual direct sellers.
Social Factors
All Mediterranean and Middle Eastern characteristics can be found in the society that feed entrepreneurial spirit and help people easily socialize.
This market awaits new entries as there is a large room for many. If you need more detailed information about this vibrant and promising market, please drop us an email here.