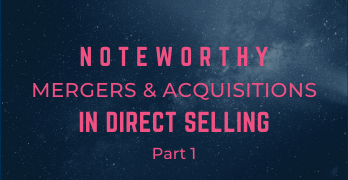 The direct selling industry has been a platform for a number of notable company merger and acquisition attempts from within or outside of the industry. Some of these attempts were successful in finalizing the deal, while in other cases a deal was not reached between the parties.
Let's remember some of the more interesting stories in the global direct sales industry, this week and the next one in two parts.

Amway and Nutrilite
Dr. Carl Rehnborg's Nutrilite is known as the first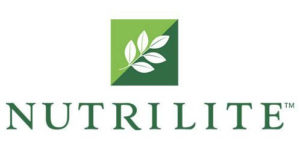 company that utilized a sales concept based on the principles of multi-level marketing. Nutrilite provided its distributors with the products and paid commissions not only on personally sold items, but also on sales made by distributors in their teams. He had founded this company in 1939.
Amway's founders Rich DeVos and Jay Van Andel joined Nutrilite in 1949 as distributors. By 1958, the two partners' organization at Nutrilite reached 5,000 people.
A year after this in 1959, the two friends started selling the famous "L.O.C" within "Amway". They adapted the principles of multi level marketing that they had worked with at Nutrilite.
Amway bought 51% of Nutrilite in 1972, and in 1994, took over completely. Bringing in Nutrilite has given a substantial boost to the company's business. Today, Nutrilite is responsible for 54% of Amway's US$8.4 billion global sales.
1989: Avon on the Target
The year of 1989 will be remembered by the offers made to acquire Avon by two of its rivals, Mary Kay and Amway, in separate attempts.
In early May 1989, Amway made an offer worth of $2.1 billion to buy Avon. Amway had actually indicated its interest in Avon one month before that, and stated that it already owned 10.3% of the company through a partnership. Amway's COO said in an interview that such a merger would give both companies economies of scale and would also open Avon's foreign markets to Amway, particularly in Latin America. Avon rejected this offer due to "Amway's high-pressure way of doing business (that) clashes with the friendly, caring and gracious manner of Avon representatives," as Avon's chairman James E. Preston wrote. After a few days, Amway withdrew its offer.
Following this, Avon remained in the spotlight and this time the interested party was Mary Kay. Mary Kay was considerably smaller at the time with an annual sales of $400 million as compared to Avon's $3 billion. In late May 1989, Avon turned down the offer stating exactly this situation, and said, "It did not want to be acquired by the much smaller Mary Kay Cosmetics." However, Mary Kay was determined to accomplish a takeover. It joined forces with other investors and started collecting Avon shares, reaching 16% of shares. Avon then, taking this to court, blocked the coalition from purchasing more stock. Mary Kay announced that it was withdrawing from the association in early 1991.
Groupe Roche: The French Powerhouse's Acquisitions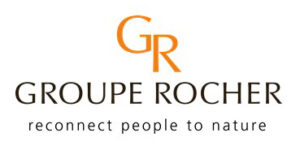 This company was founded in 1959 by Yves Rocher as a beauty and personal care product business. In November 1997, Yves Rocher acquired Stanhome's direct selling operations in Venezuela, Mexico, Colombia, Spain, France and Italy for $68 million. Stanhome's direct selling business was generating $225 million sales annually, the company said. Yves Rocher's sales was $1.2 billion at that time.
About 20 years after this in 2018, Groupe Rocher bought Arbonne. Arbonne was founded in 1975 and at the time of this transaction, it had a global business with a sales revenue in excess of $550 million, about 800 employees and over 250,000 active independent consultants. Arbonne's 2019 revenue was $672 million.
Warren Buffett Enters Direct Selling
No need to introduce Warren Buffett, right? In September 2002,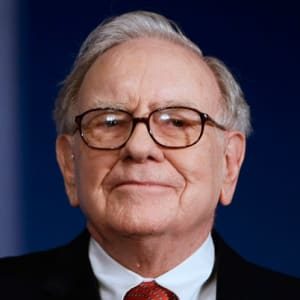 Warren Buffett's company Berkshire Hathaway announced it would acquire The Pampered Chef from its founder and Chairman, Doris Christopher and her family. At the time, The Pampered Chef's annual sales had reached $740 million, growing 232% between 1995 and 2001.
In 2014, Warren Buffett appointed his protégé Tracy Britt Cool as The Pampered Chef's CEO. She led the company until July 2020 only to quit to take a stake in another direct sales company, Thirty-One Gifts.



Europe's Household Appliances Giant Jumps into Cosmetics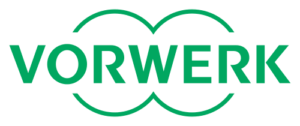 Vorwerk was founded in 1883 in Germany. Until the end of the 1960s, the company's focus was mainly on the production and sale of vacuum cleaners, carpets and upholstery fabrics. Since then, it has continually diversified.
Consequently in May 2004, we saw Vorwerk acquiring the American cosmetics direct seller Jafra. The company was founded in 1956 by Jan and Frank Day. Jafra's sales was $383 million in 2003 with 440,000 independent consultants. At the time, a fund named Clayton, Dubilier & Rice owned about 85% of shares. This fund had tried to sell Jafra to Avon first, but that attempt was unsuccessful. Jafra's global sales in 2019 was about $405 million.
Tupperware Buys Sara Lee
Tupperware, best known for its food-storage containers, had made $1.2 billion sales in 2004. In August 2005, it announced that it was buying Sara Lee's direct selling business for $557 million in cash, in an effort to further expand the company's beauty unit.
As reported by Tupperware, Sara Lee had annual sales of about $470 million, selling beauty and personal care products, mostly in Latin America and Asia. That year, Mary Kay recorded sales of $1.8 billion, and Avon $7.7 billion. Sara Lee's direct selling operations included Avroy Shlain, House of Fuller, House of Sara Lee, NaturCare, Nutrimetics, Nuvo Cosmeticos and Swissgarde. Simon Hemus, the group president of the Sara Lee's direct selling unit, would also join Tupperware as group president of international beauty and personal care.
Those days Sara Lee was trying to sell several of its business units including its European apparel business and its U.S. retail coffee operations. Following this transaction, Sara Lee's CEO said, "We are pleased that we have been able to complete this sale so quickly and that we've passed another milestone in our transformation plan to become a more focused, disciplined and high-performing Sara Lee."
Avon Once Again, an Enticing Prospect
It was Mary Kay and Amway more than 20 years ago and now, Coty, the multinational beauty giant was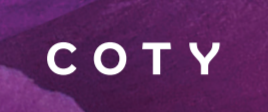 targeting Avon. In April 2012, Coty announced it had offered approximately $10 billion, representing a very substantial premium of 27% over Avon's share price. As a sign of how Coty was determined to make this acquisition, this public announcement came after unsuccessful attempts to bring Avon in discussions. The idea was to inform Avon's shareholders publicly of the significant value in the offer.
Having not reached anywhere even after this publicly-made move, Coty increased its offer to $10.7 billion a month later. This offer was backed by investors including Warren Buffet's Berkshire Hathaway.
After waiting for a few days, Coty said it had withdrawn its proposal saying Avon had missed the deadline to start discussing a deal.
Avon's decision was arguably not to the benefit of Avon shareholders, as it would be seen afterwards. Coty's offer, which was found "low" by Avon, was $24.75/share. An Avon shareholder who kept the stocks until 2018 would see its value at $1.50!
…..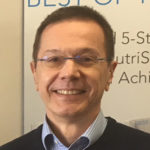 Hakki Ozmorali is the Principal of WDS Consultancy, a management consulting and online publishing firm in Canada, specialized in providing services to direct selling firms. WDS Consultancy is a Supplier Member of the Canada DSA. It is the publisher of The World of Direct Selling, global industry's leading weekly online publication since 2010. Hakki is an experienced professional with a strong background in direct sales. His work experiences in direct selling include Country and Regional Manager roles at various multinationals. You can contact Hakki here.


SHARE THIS ARTICLE: