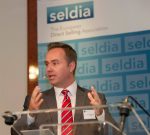 From time to time we see career transitions between the corporate world and the field within the direct selling industry. Most often, the direction is from the field to corporate life. It is not common for a direct sales company manager to leave his/her job and start working as a distributor. This is especially true if that person is holding a position like Ben Woodward's. Ben Woodward has recently left his job as the President of Nikken and moved to the other side.
Let's hear what Ben has to say on his experiences.
Your last corporate role was with Nikken. Could we start with your educational background and work experiences before joining Nikken?
I hold a BA (hons) in English Literature and Language. Prior to joining Nikken, I was the General Manager for Amway UK, European Sales Director for Melaleuca and General Manager of Europe for Agel. That is my MLM history. Prior to this, I worked in advertising as a creative in New Zealand, and was also the Manager of Training for the Preston, England Missionary Training Centre for The Church of Jesus Christ of Latter-day Saints.
You worked for Nikken for over four years. What responsibilities did you have there?
I joined Nikken as the Director of Sales for their European region. This saw me travelling extensively across the region working very closely with the field. I was then appointed as Managing Director and from there, became President of Nikken. This move took my family and I to California where our global HQ is. During my time as Managing Director, I also served on the Council for the UK DSA and on the CEO Council for Seldia. I found this association with the DSA to be richly rewarding and very instructive.
And then, you decided to move into field to become a Nikken Consultant. What made you take this decision?
It was a total sense of ownership of our strategies and a huge commitment to see it through. In 2015, we introduced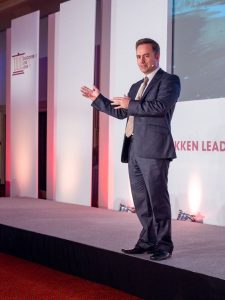 some very important and positive changes to our business strategy. In a nutshell, we radically changed our pricing strategy to ensure that the customer was truly at the center of our business. Not just in the message, but in the true expression of their experience. We are continuing to invest in the customer experience, as we know this enhances the distributor experience. We also removed the ability to qualify for commissions with any self-consumption. Any experienced leader will know that strategy is one thing and execution is another. Critical to strong execution of the plan is the culture of the organization. For me as President, one of the biggest challenges I faced was to help change the culture in the field to adopt the new approach to business building that offered greater balance in field activities. So, I rolled up my sleeves and jumped into the field to work side by side with them in making the change.
There were a small number of leaders that chose to move to other companies, so I took a position that gave me the chance to lead the field. Most of the organization in Nikken is my downline now. I must say how humbled I have been in seeing the field leadership openly accept me as their upline. We had close relationships when I was President and now the relationship is even closer. We are all working very closely together to integrate the corporate vision and direction. The leadership group is incredibly unified and focused on a single message for growth. Anyone who has lead a mature market or business will know – that can be unique. But we have that and it is inspiring.
It has not been so long but I am sure you have enough first hand experiences and observations to share with us. What are the major differences between being on the corporate side and on the field? 
Communication and change is much slower in the field than in the office. In the office, the team is together every day. They have clearly defined roles and their personal proximity makes alignment easier. In the field it is different. Everyone is the head of their own business, they are all volunteers and they are spread out. Coordinating efforts, vision and activities takes more time and more discussion. Seeing it roll through the organization requires time, repetition, consistency and persistence to get the whole group in the right place.
I was very interested in the power of social media when I was in the office. I saw people outside of our industry with hundreds of thousands of followers and wondered why we couldn't do the same. The reality is, this takes time and monthly sales targets govern the field. This sets the priorities for them every time. The fastest way to bring someone into the business is through established relationships. Getting leads on Twitter or Facebook is good but not as powerful as in person activity. Your conversion rate is much lower online and maintaining loyalty and interest is a demanding job.  Online activity has great potential and I see its importance but it is a slow burn approach.
What would you recommend to a corporate person thinking of making the same move as you did?
I was always very close with the field in my corporate roles and felt I had strong understanding of their experience as a result. This change is really opening my eyes to what is required to grow the business. I wholeheartedly recommend it. In fact, I would be inclined to make it a necessary part of the journey with some field facing corporate roles to broaden their understanding and deepen their appreciation of the business and our partners. Many companies forbid an employee being a distributor. Now I wonder if that makes any sense at all.
Would you like to add anything before we close?
My first mentor in this business, John Doughty, taught me an important lesson in marketing. He said, "Always communicate to the lowest common denominator. And never underestimate the lowest common denominator." Seeing how quickly things can dilute in the field or how fast messages can go missing with such a large team has taught me that both field leaders and company leaders will always be better served when we keep things simple, minimize change, and keep the business exciting. I knew that before – but now I really see it!