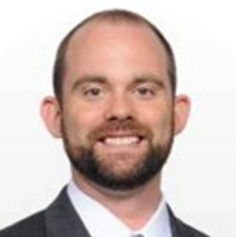 Guest author Brett Duncan is a founding partner with Strategic Choice Partners, a consulting and business development firm focused on helping direct selling companies. Brett helps companies maximize their strategic planning process, and then implement their strategies for ultimate success. Brett has served as a corporate member of two direct selling companies since 2002, serving most recently as Vice President of Global Marketing, before starting his consulting business in 2014.
Guest Post by Brett Duncan
9 Surefire Ways to Supercharge Your Strategic Planning
On a scale of one to 10, how would you rate your company's strategic planning process?
I recently asked that question to a group of about 25 direct selling executives, and the average answer was a "5", with the highest being a "7". That should tell us a lot about how we feel about our planning process.
Dwight Eisenhower once said, "In planning for battle, I have always felt that plans are useless, but planning is indispensable." I love that quote, because it speaks to the priority of the planning process over even the plan itself.
I once heard someone else suggest that humans are horrible at planning. Given how the group above rated their own planning process, I think we may have to agree.
But even if plans are seen as useless, or our skills as planners are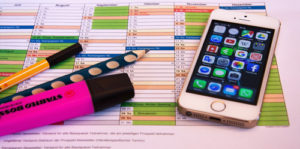 marginal, we still must respect the process of planning. In my experience, this is exactly where most companies fall short. Companies are not very strategic about being strategic; they lack a planning process for their planning process.
With that sad truth in mind, I wanted to offer some guidance for you as many of us enter our strategic planning processes for 2018. My hope is you'll find at least one or two tips here that can transform your approach this year.
1. Understand the Actual Role of Strategy.
To do something well, it makes sense to understand what that "something" actually is, right? In the case of strategy, I'm often surprised at how many executives don't truly understand the role of strategy.
We often look at strategy as the highest level of professional thinking. But it's not. Strategy focuses on the "how." It connects your company's objectives (what we want to accomplish) and goals (by what measure) with the actions and tactics you will choose to make those goals a reality. This makes strategy a bit more specific than most people tend to give it credit for.
A clear strategy is powerful in that it helps you know what not to do just as much as it helps you determine what you will do. There are often many different paths that could lead you to your final destination; your strategy is the chosen path for your company and your circumstances. Put another way, you don't have a strategy until you can say "no" to a really good idea that doesn't match your plan.
Here's a quick example to help you:
* The objective is to increase our profitability.
* The goal is to increase profitability by 5% over last year.
* The strategy we choose to make this happen is to raise retail prices.
Simply put, there are lots of ways to increase profitability. You can lower costs. You can discontinue certain products. You can reduce your manpower. You can increase volume. But in this situation, the chosen path is to raise retail prices. That decision will drive specific actions that would be very different than other paths. That's the power of a clear strategy in a very basic form.
2. Don't Feel Pressured to Completely Reinvent Yourself Every Year.
The annual strategic planning process can elicit a huge amount of pomp and circumstance at some companies. There is a natural temptation to take an all or nothing approach each and every year, a sense that this year requires a completely new approach for a completely new time and place. Sometimes, that temptation is completely warranted and legitimate. But most of the time, it is not.
Let's get real for second: most strategic plans don't begin and end in exactly 12 months. Which means your best strategic plan for 2018 may be the same as 2017, with a tweak here or there. Your company may be right on track for success that matches your goals. So don't get in the way of that, just because you need a big strategy to share with the board.
Sometimes your best plan forward is the one you already know, no matter how simple or boring that seems.
3. Be Comfortable with Accomplishing Less.

Many a strategic plan comes apart because it tries to accomplish too much. Direct selling companies are constantly facing new challenges and new changes in the market. We have a sales force that won't hesitate for a nanosecond to let us know the most important projects we should be focused on at any given time. We watch what other companies in the industry are doing, and we want to do it, too. We have great ideas coming at us from other execs and department heads.
It's a lot to process. And it's also way too much to accomplish at the same time. Commit to doing less stuff this year. I often suggest that a company have around three to six corporate objectives for any given year, and eight at the absolute most.
In my experience, anytime a company starts creeping past even five objectives, what they are accounting for are really departmental objectives. Marketing wants to launch a new social media campaign. Finance wants to implement a new accounting platform. It's all important stuff, but in most cases it's not a corporate objective.
So let your department heads create objectives at the departmental level to match the higher corporate objectives, and keep those corporate objectives focused on the big areas that everyone can support and get excited about.

4. Don't Invite Too Many People to Your Planning Session.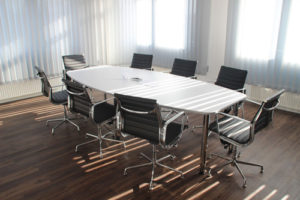 This is a planning session, not a brainstorming session. Your intentions may be great in wanting to invite that up-and-coming director so they can listen in, or that really creative lady in purchasing so she can be part of the process. You may be caught up in an extremely inclusive spirit. But when a planning session includes too many people, nothing gets done.
You want candid, focused, experienced input on your strategic plan. The point is not to come up with lots of fresh ideas. The point is to clarify your company's next steps and to create buy-in and unity around it.
I suggest a group of about six to 10 executives is about right. If you're a small company, even that may be too much. But when you get past 10 people in a meeting that is designed to maximize input from the entire group, I find it becomes difficult to truly gain the candor and comfort needed to accomplish that task.
Keep the group tight, and then cascade the info down throughout the organization as needed afterward.

5. Be Sure to Shift Your Resources to Match Your Plan.

This point can be really frustrating, and it happens all the time.
It's great to create a clear, specific roadmap for moving forward, but if you don't actually adjust your resources to support that plan, then why bother?
Too many companies start with the budgeting process, then they come up with a strategy that either fits neatly into that budget, or that requires a totally different approach than what that budget was built for. Do you need to add some key positions to make your plan happen? Shift some dollars from one department to another? Reorganize the corporate team to accommodate the plan?
Don't be afraid to shake things up a little to give your plan its best shot at success. Too many strategic plans have never made it to the finish line because the organization never matched their resources to the plan.
6. Invest in Preparation (and Professionals) Prior to the Session.
The worst thing you can do is just show up to your planning session and see what happens. Great planning sessions occur when great planning occurs for them well in advance.
So what does this look like? First, your planning session itself needs to have very well defined objectives. Be very clear on what your planning session will accomplish (and what it won't). Err on the side of too specific here. The clearer your objectives are for the actual planning meeting, the easier it is for it to be successful.
Then, match the agenda of the planning session to your objectives. Map out almost every minute to make sure your objectives are met. Nothing sets the tone for a productive meeting like a well-tuned agenda, so invest the time in thinking and conversations necessary well in advance to make this happen. I typically like to have it all wrapped up and sent out to participants at least a week in advance of the session, if not two weeks.
I also strongly recommend you invest in hiring a third-party facilitator for the session. Yes, I confess that many direct selling companies hire me to do this for them, so I may be a tad biased. But here's what I know from my days as an executive within our industry: your team will take the session more seriously and will participate more fully if someone outside of your company runs the meeting. Put another way, it's hard for someone internally to facilitate a meeting like this with their colleagues, because there's often too much familiarity and history (good and bad) to produce the most effective results. Plus a facilitator is being hired to ask the tough questions, whereas an employee may shy away from asking the tough questions.
In addition, a professional facilitator often has a methodology and templates you can leverage to save time and optimize the entire planning process. These tools and resources can prove to be invaluable in the moment and beyond.
Consider a third-party facilitator for your session, and eliminate these obstacles entirely. Don't cheat your planning process by not being as bold and thorough as you can be.
7. Have Powerful Questions Ready. 

The key to a great strategic planning session is in the questions, even more than the answers. If you're leading, or even participating in, a planning session, have powerful questions ready to present to the group at the right times.
That term "powerful questions" sounds a bit generic, I know. But in my training as an executive coach, I've learned that "powerful questions" are actually a very specific technique and have a distinct purpose. As one organization defines it, "powerful questions are provocative queries that put a halt to evasion and confusion. By asking the powerful question, the coach invites the client to clarity, action, and discovery at a whole new level."
That sounds like something every organization could use a little more, don't you think? So have a few powerful questions in your back pocket that you can use to provoke the group. Here are a few of my favorites:
a. What are we doing right that we need to do more of?
b. What do we need to stop doing?
c. How can we accomplish this in half the time?
d. What does success look like?
8. Document Your Session with Live Note-Taking.
If you've ever been part of a meeting with live note-taking, then you know just how powerful this approach can be. I do it with all of my clients, and it's always the part of the session they remember the most.
Live note-taking is simple in concept, but can be the difference maker between good and great planning sessions. In short, someone with skills in not just capturing the input of the group, but quickly organizing, synthesizing and processing it on a document, participates in the session. The notes are projected on a screen for the entire group to see in real-time, and the facilitator, note-taker and entire group work collectively to refine their thinking in black and white for all to see and comment on. The result is a fine-tuned planning document at the end of the session that literally gets everyone on the same page.
9. Create a Follow-Up Rhythm That Leads to True Change (Not Just Lip Service).
A mantra our sales teams often echo is that "the fortune is in the follow-up." That's definitely true for a strategic plan.
Your strategic plan means nothing if you don't follow it up with a plan for ongoing accountability and updates. Start with determining the success factors and key performance indicators for your corporate objectives, and then determine who is responsible for reporting on those factors and how often. I've seen too many companies fail to execute a strong plan because they never prioritize the reporting process.
In addition, many strategies require a shift in culture, and that's never quick or easy. So go overboard in following up on the plan at the beginning. I typically recommend for the group to come together once every two weeks to discuss updates on the plan, and discuss the related data mentioned above. After three to six months, you may be able to shift to once a month,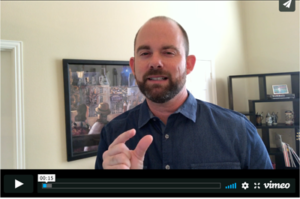 but don't be afraid to overdo it at the beginning. The real key here is in shifting the thinking of the entire organization to focus on your objectives.
There are many other areas to consider when mapping out your planning process, but if you can address the nine areas listed here, you'll be far ahead of most corporate organizations. I've recorded a video going into more detail on the timeline I suggest you use as you map out your planning process, as well as two bonus tips I haven't mentioned in this article. Watch that video here.
What are the strengths of your company's planning process? What approaches have worked best for you?
SHARE THIS: