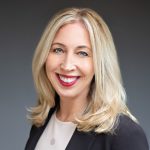 Ruby Ribbon announced the appointment of Dana Long as its new Chief Marketing Officer.
Throughout her career, Dana Long has established herself as a global brand and digital marketing expert. She worked for a range of startups and Fortune 500 companies looking to grow their business through omni-channel and online marketing.
Prior to joining Ruby Ribbon, Dana led the Global Brand and Digital Marketing Teams for The Walt Disney Company for seven years. She worked on their Global Brand Marketing and Product Development teams for their Interactive Division. She also created the Global Digital Center of Excellence for Mattel, Inc.  As her entry into the direct selling world, Dana spent three years at JAFRA Cosmetics International, as their Global Head of Digital Marketing, Strategy, and Communications.
Dana Long said, "I'm so thrilled to join the talented team at Ruby Ribbon and work alongside like-minded individuals who are striving to provide high quality products empowering entrepreneurial business opportunities for women around the country. I look forward to working with the team and our community of women Stylists to share all that Ruby Ribbon has to offer."
"Dana brings a wealth of global brand and digital marketing expertise that is strategic to the company, as we continue to lead in our rapidly evolving channel," said Ruby Ribbon CEO Clint McKinlay. "Her career-long commitment to creating empowering growth and income opportunities for women serves as an encouraging reminder to our Stylist network that their own success is always achievable."
SHARE THIS: