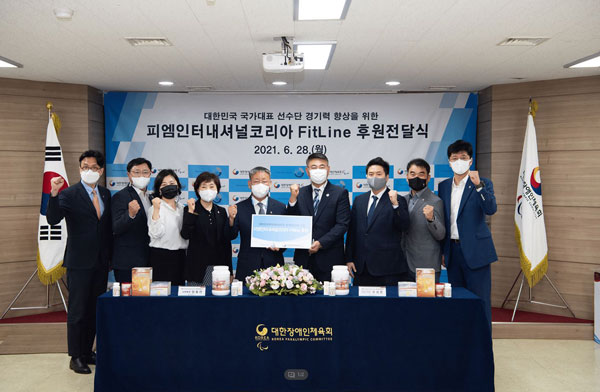 PM-International announces an official partnership agreement with the Korea Paralympic Committee.
Alex Oh, Sales GM of PM-International Korea, ChungYeon Yang, secretary general of the Korean Paralympic Committee, and other members of the organization attended the signing ceremony of this agreement to lay the groundwork for future cooperation. This partnership agreement is the fourth sports federation agreement signed by the entire PM Group operating within the Asia-Pacific region within this year.
ChungYeon Yang said, "We think PM-International Korea and the FitLine products will greatly help to improve the performance of the national team members." He also underlined that the safety of the products was a decisive factor for this partnership.
During the ceremony, Alex Oh from PM-International commented, "PM-International and the FitLine brand are already supporting the Korean Wrestling Federation (KWF), Korean Table Tennis Association (KTTA), and the Korean Professional Golf Association (KPGA), contributing to athletes' improved performance.We sincerely hope that our FitLine products also help the national team top athletes who participate on Tokyo Paralympics to achieve the highest results."
Tokyo Paralympic Games will be held between August 24- September 5, 2021.
SHARE THIS: