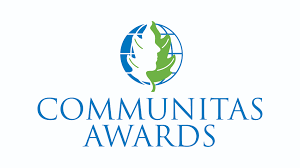 Nu Skin announced it received two Communitas Awards: One for "Leadership in Community Service and Corporate Social Responsibility", and one for "Leadership in Ethical and Environmental Responsibility".
The Communitas Awards is an international effort to recognize the spirit of communitas – people helping people. The program was started in 2010. The awards recognize exceptional businesses, organizations and individuals for excellence in community service and corporate social responsibility.
"Our force for good efforts are at the heart of who we are at Nu Skin. As a beauty and wellness company, we hope that in addition to our incredible product offering, we will always keep our sights on the health and well-being of people and our planet," said Ruth Todd, chief reputation officer at Nu Skin. "We are honored to receive recognition in community service, corporate responsibility and environmental efforts, and we are committed to continued enhancement and expansion in each of these areas in the months and years ahead."
Communitas Awards evaluated Nu Skin's sustainability and corporate social responsibility efforts based on their extent and effectiveness in fighting malnutrition, providing health and wellness opportunities for children and reducing its carbon footprint. They also evaluated Nu Skin's global charity efforts. These efforts include over 30 community-based outreach projects and sustainability commitments stretching to 2030.
SHARE THIS: