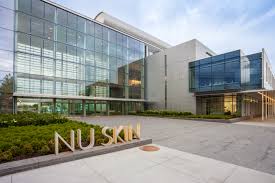 Nu Skin announces Connie Tang as its Executive Vice President and Chief Global Growth and Customer Experience Officer.
In this role, the company said, Tang will oversee global markets, to include efforts to drive consumer growth and loyalty and create opportunity and empowerment for brand affiliates and sales leaders. She will also lead a dedicated CX Team, integrated across the company's markets and business functions to create a globally aligned customer experience.
Ryan Napierski, President and CEO-elect, said, "We are extremely fortunate to have such a talented leader join our team. I have known Connie for many years and am confident that her skills, experience and reputation in beauty and wellness are perfectly aligned with our vision and strategy."
Connie Tang has spent the majority of her career in the direct selling industry. She held various executive responsibilities like Vice President of Special Markets at BeautiControl, President of the U.S. Division of JAFRA and President & CEO of Princess House.
SHARE THIS: