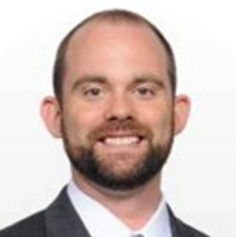 Brett Duncan is a "transitionist" who specializes in helping direct selling companies define their best next steps as they transition into the new era of direct selling. He is co-founder and managing partner of Strategic Choice Partners, a consulting firm that offers strategic support and services to direct selling companies.
Brett Duncan
What Norms Aren't Worth Rushing Back To?
As we all do everything we can to rush back to normal, stop and consider what "normals" actually aren't worth rushing back to.
I heard this statement on a podcast recently. It's not a podcast specific to direct sales, but it's a statement that has haunted me over the last 10 days or so. As we navigate our way past the initial shock and awe of the pandemic, and now settle into figuring out what to do now, I think every strategic discussion should incorporate this question as its starting point.
I think there are plenty of "normals" that direct selling needs to leave behind in 2020. To be honest, most of them should have probably been left behind in 2015 or so. I've shared my thoughts on a lot of that over the past few years here in The World of Direct Selling, namely in these articles:
In this article, my aim is to share some unique thoughts on transitions that now face us as a channel that maybe weren't quite as clear prior to the pandemic. Yes, we still need to take a fresh look at compensation plan design. Yes, we must increase our commitment to compliance enforcement (of ourselves and our sales force). Yes, we must respond to the market forces around us in new ways. None of that has changed. In fact, if anything, the pandemic should only be increasing your belief in those needed shifts and accelerating your activities to make it happen.



Below, I'm listing some areas I believe we now unequivocally must rethink. It's not that they weren't questions on minds before, but when I ask myself the question, "What norms in direct selling aren't worth rushing back to?," these strike me first. I won't pretend to have captured them all, so I'd love for you to add your own thoughts in the comments below.
1. Strict Work-in-the-Office Policies
Working from home was already steadily trending upward, and now it's skyrocketing. What have you learned about how to operate your business as you've had more people working from home over the last couple months? Most execs I talk to are pleasantly surprised at how productive their teams can be and how relatively easy it was to keep the operation chugging along. It's also shined a light on areas of inefficiency within organizations, as companies are seeing firsthand in some instances that only a fraction of the work they thought was necessary for certain tasks and systems is actually needed. More importantly, when you begin hiring in the months and years to come, work-from-home will no longer be a preference for many; it will be a requirement. To attract the best talent, you're going to have to revisit your thinking on this one. Trust me, I still think people will want to come together in an office environment, but probably not every day. Most experts believe a hybrid approach (two days a week in the office, for example) will become the new norm, allowing for the best of both worlds.
So, if you've always had the mindset of "if you're not in the office, you're not working," it's time to leave that thinking behind. And you can't just allow for work-from-home; you'll need to take steps to accommodate it.
2. Low Cash Flow
One of direct selling's "elephants in the room" is how so many companies operate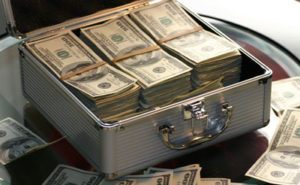 under such a low cash flow situation. Direct selling is always a volatile business, surging and crashing as momentum flows in the field. So many companies, especially within their first ten years, focus on volume above all else, cheating themselves of margin and cash for the future. Strong cash positions allow you to make wise decisions in the midst of challenges. Without it, you are at the mercy of so many outside factors. It's unsettling, and unhealthy. Trading volume for margin has its place, but not nearly as often as we direct sellers think it does. If that's been your modus operandi, leave that behind in 2020. Figure out how to push yourself to a healthier cash flow over the next two years (and beyond).
3. Loose Compliance
OK, I know I said I wouldn't revisit some of the topics I've covered elsewhere, but I do feel the pandemic has intensified the spotlight on compliance in the midst of the pandemic. I know many assumed regulators would back off in the midst of COVID-19. In fact, they did the exact opposite. I'm sure you're familiar with the FTC calling out ten of our companies in April. They're pressing in during the pandemic. What does that tell you? There are lots of things we cannot control about the regulatory environment right now. Let's set that aside. What I find disappointing is how sluggishly most companies are incorporating and enforcing new compliance standards. This is not a phase. It is not going away. Compliance oversight and enforcement is now one of, if not the, primary responsibilities for the home office. If you've been slow to act on the shifts we watched occur in 2019, and continue to do so now, please change your thinking. If you assume you are immune to these regulations because "you're not one of those companies," think again. The examples being given are examples common to many direct sales company, to some degree. Get serious about it, and start doing something.
4. Hanging On to Under-Performing Markets
Direct sales companies are also notorious for charging into new countries when they aren't quite ready to do it, or when they don't have the infrastructure or financial foundation to pull it off well. As hope sprints eternal, these half-baked launches continue to drain resources and attention. Over time, while all signs point to shutting the market down, it feels wasteful to give up after years have already been invested.The pandemic is certainly pointing out what markets are worth keeping and which ones are not. If you thought it was tough keeping that market afloat before, just wait… As you labor over P&Ls and sales reports, don't be afraid to make the tough decision here. Our current economic situation actually provides the perfect situation for making these decisions. It's understood that tough calls have to be made.
Stop ignoring your gut. If you know it's time to pull the plug on certain markets, do it. It could be the healthiest thing you do for your business moving forward.
5. Poor Video Marketing and Production
Video was already important. Now, it's vital. In the "virtual world," great video is the lifeblood."Video" can mean lots of different things. Live streaming, social videos, product videos, opportunity videos, selfie video… there's a lot to look into. Now, both quantity and quality are of utmost importance. As more and more companies commit to more mature video strategies, those videos that are strategic in both their timing and their production will stand out. It doesn't mean that everything requires a studio and full lighting set up. But it also doesn't mean you can just get by on your iPhone alone anymore.
Stop going cheap on video. Invest a little in improving the videos you make on your own (lighting, sound, low-cost equipment) and pair that with well-produced, more professional videos with an in-house team or agency.
6. Opportunity-Centric Businesses
This, also, isn't a new suggestion. But there is a new twist. Many are leaning on the age-old assumption that direct sales always does well when the economy is down. I believe studies have shown that the more accurate thing to say is that direct sales companies don't do as poorly as other companies do, but there are still struggles in a down economy, especially depending on your product mix. Regardless, we know more people will be looking for new ways to earn income. And that's typically a good thing for us. What we can't assume is that people will accept the same ol' "opportunity." The choices are vast, and the need is immediate.If the presentation of your plan still focuses on team building as the primary point of the story, that needs to be left behind moving forward. Yes, people are looking for ways to earn income, but they are looking for ways to earn income RIGHT NOW. If we can't scratch that itch sufficiently by letting them earn adequate pay for simply sharing a product with a few customers, then we will lose. Today's prospect won't be interested in team building because they don't have time for that right now. It doesn't mean they won't be interested in the future, but it can't be viewed as a requirement to them upfront.
We're no longer the only gig in town. We still offer many advantages over other alternatives, but if we don't put our best foot forward in alignment with what our prospects want, then what may be "best" for them will be overshadowed by what's "easiest" every time.



7. Uncompetitive Shipping & Delivery

Here's the thing: Shipping is never free. In many ways, it's costlier than ever. But the market is dictating that a) we must incorporate reasonable fee structures for shipping and b) it needs to get to me fast.I won't pretend that we can all compete with Amazon in this arena. But we can't ignore it, either. If you've been ignoring alternatives to your current shipping fee approach, or tolerating sub-par service in this area, it's only going to get harder. I find myself struggling through this with clients myself. There's nothing easy about figuring out the best way to meet market expectations while protecting margin. But it's what is necessary from here on out.
8. Ignoring the Affiliate World
There is a whole world of affiliate marketing that most direct sellers completely ignore, and sometimes go out of their way to dismiss. Thousands upon thousands of people already eagerly share products for retail and ecommerce companies for commissions ranging from 1% to 12%. They work hard for what many of us would consider a small amount. If a company can find ways to accommodate the affiliate world without forcing them to stray too far into the "network marketing waters," there is a huge opportunity for growth. This means fresh looks at enrollment fees (most affiliates don't have to do that at all currently), online sharing, openness to sharing other products from other companies and much more. There's a market that wants what we have, but they just don't know about us (or they have the wrong idea about us). What can you do to help them?
There are so many more norms that aren't worth rushing back to. Obviously, events are shifting completely, and that probably deserves a whole article on its own. What other norms do you believe we don't need return to moving forward?
SHARE THIS ARTICLE: