Chief Marketing Officer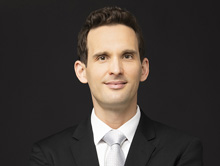 4Life announced Brian Gill as the company's new Chief Marketing Officer.
Gill has 22 years of experience in marketing and team development. Prior to this promotion, he was the Senior Vice President of Marketing for 4Life.
As the CMO, he will support the company's strategic objectives, discover new ways to innovate with top-quality tools, and create an exceptional brand experience for Affiliates and Preferred Customers.
Prior to joining 4Life, Gill served as Vice President of Marketing for a startup direct sales company, where he was instrumental in building the brand from scratch.
Gill holds a bachelor's degree in International Law and Diplomacy from Brigham Young University and a master's degree from Utah State University.
President and CEO Danny Lee said,"Upon arriving at 4Life in February of 2018, Brian put himself to work. Over the past four years, he's developed a fantastic team and spear-headed a long list of successful marketing initiatives. I look forward to his continued contributions."
Chief Global Supply Chain Officer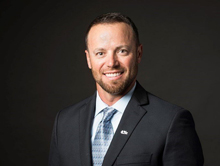 4Life made another appointment, naming Nate Buhler to serve as Chief Global Supply Chain Officer.
Buhler began at 4Life in January 2011 as Director of Manufacturing. Then, he advanced to the position of Vice President of Manufacturing. During that time, he managed approximately 70 employees. In 2018, 4Life appointed Buhler to serve as Senior Vice President of Operations.
As 4Life's Chief Global Supply Chain Officer, Buhler will continue to oversee 4Life manufacturing, quality and compliance, planning and procurement, and distribution and fulfillment.
Commenting on this appoinment, President and CEO Danny Lee said, "Quality manufacturing is integral to 4Life's product offering. Nate's ongoing performance gives me great confidence. Our NSF-registered, state-of-the-art manufacturing facilities are in good hands with Nate and his team."
Buhler holds a Bachelor of Science in Computer Applications and Business Management from Southern Utah University.
SHARE THIS: