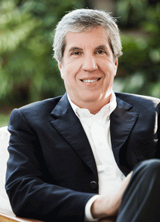 Natura &Co has announced a group reorganization plan that includes a CEO change. As reported, this was in line with its strategic direction to increase the accountability of its individual Business Units and brands. The group consists of Natura, Avon, The Body Shop, and Aesop brands. The company is expected to transition to a simpler holding company structure. "Following a period of transformative acquisitions and the complex integration of its businesses, processes and a common sustainability vision, now is the time to evolve," Natura &Co said.
To this end, Non-Executive Director Fabio Barbosa, and Chairman of the People Committee, will be the new Chief Executive Officer. He will lead the Natura &Co Group, as well as a workstream to define the new corporate structure. Current Group CEO and Executive Chairman Roberto Marques steps down from these roles. He will remain though, on the Board of Directors to help the transition. Marques plans to retire by year end.
The company said some of the group roles such as Sustainable Growth Officer and Chief Transformation Officer will no longer exist or will be revisited in the new structure.
New CEO Fabio Barbosa commented, "I've always been an admirer of Natura, of its leadership in sustainability, and the very successful business it has become. I joined the board five years ago and it has been a great opportunity to contribute to its development. Today we are announcing another important milestone by reenergizing the capacity of the four business units. They will be supported by a new and leaner corporate structure that will be implemented in the coming months."
SHARE THIS: