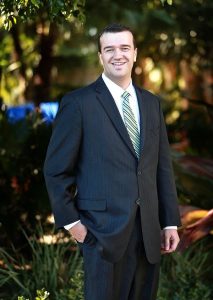 Melaleuca has named Cole Clinger as President. Clinger's promotion to President was announced by Melaleuca CEO Frank VanderSloot.
Cole Clinger has worked at Melaleuca for 17 years, working closely with and reporting to Frank VanderSloot. Most recently he served as Melaleuca's Chief Operations Officer. His responsibilities included managing manufacturing, distribution, customer care, sales, business development, and human resources. He managed over 70% of Melaleuca's 2,000 employees in North America.
Before his position as Chief Operations Officer, Clinger served as Melaleuca's Chief of Staff for nine years. Prior to that, he worked as Melaleuca's Director of Corporate Affairs.
"Cole has played a critical leadership role in Melaleuca's record-breaking growth and has made valuable contributions on almost every major initiative at the company," VanderSloot said. "Cole serves as a key member of Melaleuca's Management Team, possesses a profound understanding of Melaleuca's business, and lives Melaleuca's mission of enhancing lives. He knows the principles that have been instrumental in Melaleuca's success, and I have been impressed with the exceptional results he consistently delivers."
SHARE THIS: