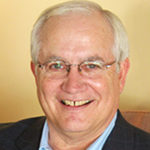 Alan Luce is Co-Founder and Managing Principal of Strategic Choice Partners (SCP), a consulting firm that provides strategic support and services to help today's direct selling companies thrive.
Alan is a US DSA Hall of Famer and a member of the DSEF's Circle of Honor. He's served in executive roles at Tupperware, PartyLite, DK Family Learning and other companies, and has been a part of launching more than 30 direct selling companies over his career.
Alan Luce
Lessons from the Lockdown: Part Two (*)
Recent discussions with direct sellers have expressed feelings ranging from surprise to astonishment about how well their companies are doing during the Covid-19 lockdown.
Three things have happened that have produced these good results: First, millions of people have lost their jobs and are open to direct selling opportunities that can help them make some money while staying socially isolated at home; second, the millions of people isolating at home and with little else to break the monotony have been willing to join direct sellers for online product demonstrations, and third, direct selling sales forces have adapted to using online selling techniques much more rapidly than anyone would have or could have predicted. The combination of these factors has produced outstanding, even record-breaking sales and sponsoring results for many direct selling companies in April and May. June appears to be going in the same direction. All is good, right?



Maybe yes and maybe no. Many are doing well at this time in these unique circumstances. But can we expect things to stay the way they are now? No. Sooner or later the pandemic will recede and the economy will come back. We may not come fully back until a vaccine is readily available and the populace has been mostly vaccinated and that may not be until next year, but we will eventually come back. We do not know whether we will resume our lives as we lived them before the pandemic lock down or something less social. The unemployment rate will go down again to something below 10% and many jobs will be hiring again. It is likely that that due to automation and robotics that more full-time jobs will be eliminated and, for that reason and others, gig work will continue to be a major competitor for part-time income opportunities. As that recovery occurs, the market environment will likely look more like the pre-pandemic period than now.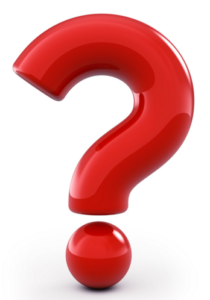 Knowing those things will likely occur, how do direct sellers maintain some of the momentum and advantages that have been enjoyed during this shelter-in-place lock down period?
First, figure out what your folks are doing now that they were not doing or not doing as much before the lock down. If your company is like most, your sales force has quickly adapted to using online platforms such as Zoom, Facebook Live and Facebook Rooms and other platforms to arrange opportunities to show their products and services, generate orders and attract and sponsor recruits. Exactly what are they doing that is the most successful and what can you the company do to make the salesforces online activities even easier. Have you provided improved images and content designed to assist online presentations? Have you implemented one of the many smart phone applications that allow sales folks to show products and videos and place orders? Have you adopted a new seller kit program that fits a sales activity that needs fewer actual product full size samples and more single use sample packets? Does a new seller need a physical kit at all? What are the best online sales and sponsoring practices? Are you spending anytime trying to learn the answers to these questions and create new support materials, training and programs?
Second, have you considered that selling on line may require your sellers to spend less time to make a sale? Online selling does not involve travel, and is often less social than one to one or one to many in person sales. Yet, for many companies this important difference from in person selling may not have been considered or even thought about. But it is an important difference and one that may become a competitive advantage for thoughtful direct sellers when the employment figures go up again and things post vaccine begin to return to some level of pre-pandemic normalcy.
Historically direct sellers have not talked about or even tried to calculate a dollars earned for time spent or, as more commonly thought about, the dollars per hour opportunity associated with selling their products and service. We have avoided this topic because our sellers are not employees and direct sellers do not pay salaries or wages. Rather, direct sellers receive commissions for the products they sell or they make retail profits from the difference between what they pay for the product when they buy it from the company at wholesale and what they sell it to their customers for at retail. Out of an abundance of caution to protect the independent contractor status and, in some cases, because the retail sales profit reward does not tell a good story, we simply stay away from the subject. However, I not only think we can safely tell this story, but will be forced to do so as we come out of the lockdown and have to once again aggressively compete for gig workers to sell our products and services.
Here's how: Do the research surveying your sales force to find statistically supportable data as to the time it takes to make the average sale to a buying customer. Data should be gathered for one on one in person sales, one on one online sales and one to many (party) in person sales and one to many online sales. Match the time data with the average customer purchase amount data and you will come up with an average retail commission or profit for average time spent making the sale. Most companies will find this data very revealing. First, do your sellers make a decent profit for time spent selling your products or services. If your average profit for time spent is less than $15 an hour, you may not be competitive with other direct selling or gig part-time income opportunities. On the other hand, if your average profit for time spent making a sale is $25 an hour or more, you may have a recruiting advantage. In either case, this is information that is well worth knowing. Can you use such data in promoting your opportunity without damaging the independent contractor status of your sellers? I think you can so long as your data is statistically accurate and supportable and you clearly state that this data is a composite of all independent seller activity and not a dollar per hour income promise. Of course, before publishing any such income hypothetical please check with your legal counsel.



Summary:
Many direct sellers are experiencing strong sales and recruiting during the pandemic lockdown. It seems clear that it is the very limitations the lockdown places on customers and part-time income seekers that is working to direct sellers' advantage. The sales forces of the companies have adapted to selling and sponsoring online more quickly than most companies were prepared to support. The companies can learn from what their best online performers are doing. At some point, science and medicine will defeat the Covid-19 plague and the limitation of the lockdown will be lifted and some degree of pre-pandemic employment and social norms will return.
The companies that take the lessons learned during the lockdown and do the work to have supportable accurate data as to the competitiveness of their part-time income opportunities will survive and prosper when the pandemic is finally over.
Do not simply enjoy these strong months! Learn the important lessons from the lockdown and prepare for the post lockdown period.
(*) Click to read the first part of Alan Luce's article here: Lessons from the Lockdown
SHARE THIS ARTICLE: