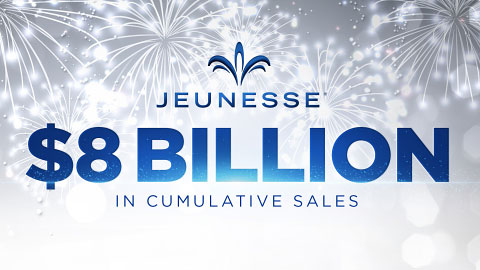 When Jeunesse reported its $1 billion cumulative sales in 2015, it was the youngest direct selling company to generate this figure. Jeunesse was launched in 2009.
Now, the company announced it reached $8 billion milestone in January 2021.
In 2020, Jeunesse achieved double-digit growth across its world regions ranging from 12% to 42%. This growth was achieved despite the disruptive global pandemic that forced the company to move approximately 775 employees to remote work and to revamp the hundreds of in-person events typically held across the globe each year.
Chief Visionary Officer Scott Lewis said, "Reaching this milestone is the result of the hard work and dedication of the Jeunesse family of employees and Distributors around the world. Despite 2020 presenting unique challenges, we were able to reimagine key aspects of our business to support their efforts."
SHARE THIS: