Having received the second quarter reports, we now have the opportunity to review companies' growth figures as of mid-2016. This brief analysis will focus on world's five largest public direct selling companies, Avon, Herbalife, Natura, Nu Skin, and Tupperware, in alphabetical order.

Avon's second quarter sales declined 8% to $1.4 billion. Company's first six months sales growth was -13%.
Once again, sales decline occurred in all regions of Avon: South Latin America -12%, Asia Pacific -10%, North Latin America -5%, and Europe, Middle East & Africa -2%.
When commenting on the results, CEO Sheri McCoy said,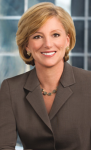 "Our second quarter results came in slightly above our expectations, driven by operating performance that was better than anticipated. We also saw some modest easing in foreign currency pressure. Importantly, our performance improvements were broad-base with nine of our top 10 markets". McCoy added during the earnings call that they had delivered good growth in constant currency in EMEA, South Latin America and North Latin America.
Management announced that the transition of the corporate headquarters from New York to the UK remained on track. The new headquarters in the UK is planned to be operational by the first quarter of 2017. As a part of this plan, Sheri McCoy will relocate her office to the UK.
For more on Avon's Q2 performance, please click here and here.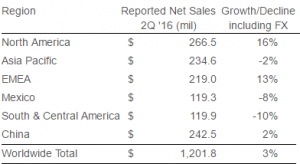 Herbalife reported 3% quarterly revenue increase achieving $1.2 billion. As shown on the table, North America and EMEA made signficant contributions in the second quarter. Q1 and Q2 combined, Herbalife's sales is over $2.3 billion, representing a 2% growth over prior year.
The management said they sold more products in the second quarter than any quarter in Herbalife history. Approximately 80% of Herbalife's markets reported an increase in volume points. Herbalife also announced a 3% increase in its active sales leaders.
CEO Michael O. Johnson said, "This is a fantastic and historic quarter for Herbalife. Our momentum and performance reflects the strength of our distributors' businesses. And with the regulatory settlement behind us, we've never ever been more focused,".
For more on Herbalife's Q2 performance, please click here and here.
Brazil's cosmetics giant Natura achieved a sales increase of 5% in the last quarter and 4% in the first six months of the year, over the same periods of 2015. The management was happy to announce that in Brazil, despite the still-challenging scenario, company's revenue advanced 1.2% from 2Q of 2015, reversing the negative trend observed in the last six quarters.
For a while, Natura has been working on positioning itself as an "omni-channel company",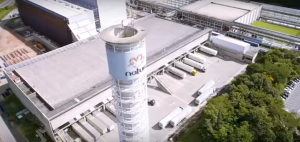 as opposed to being only in the direct sales business. Within this context, its SOU line in the drugstore channel is present in over 1,200 stores. Natura opened its first owned store in April 2016 in Sao Paulo City, and the second store is to be opened in August 2016. Rede Natura, Natura's online channel posted double-digit revenue growth, and now has 70,000 "digital franchisees" (was 32,000 in 2Q, 2015) and 950,000 registered consumers.
Currently, Brazil accounts for 67.5% of Natura's revenue, and all other units for 33.5%.
For more on Natura's Q2 performance, please click here and here.
Nu Skin reported 7% sales growth in the second quarter. The $600 million figure achieved was above company's guidance. Despite this, the first half performance is still 3% below prior year same period's.
The quarterly growth figures of Nu Skin's five regions were as follows: South Asia/Pacific 36%, Greater China 18%, EMEA 6%, North Asia -4%, and Americas -19%.
China is the largest region of Nu Skin's, with a 37% share. With its increasing importance, management announced they would be launching products specific to this market. As an example, this fall, Nu Skin will introduce an air filter for home use in Mainland China.
"We are pleased with our results this quarter and are raising our revenue guidance for the year to $2.20 to $2.24 billion," said Ritch Wood, CFO. If this happens, Nu Skin will reach its 2015 revenue, but will still be far from its record figure in 2013 ($3.2 billion).
For more on Nu Skin's Q2 performance, please click here and here.
Following a 10% decline in Dollar sales in the first quarter, Tupperware's second quarter revenue was down 4% as well. With these, company's sales in the first half of 2016 is 7% less than what it was in 2015 this time.

The highest sales decline came from Tupperware's beauty unit in North America: -19%. This was followed by European region with -13%.
CEO Rick Goings said Tupperware U.S. and Canada reported 1% sales increase in the last quarter. He continued, saying, "This was the first full quarter of the new compensation plan change in the U.S. And as we said in April, this is really the reason behind this. It is to incent more career-oriented behaviors, and so it requires continued growth and recruiting from our sales leaders".
Tupperware reported its total force had increased by 5% at the end of Q2, exceeding 3.1 million, but there was a 2% decrease in its active sales force. Here again, the biggest loss came from Beauty North America: -10.3%.
The region Tupperware was especially happy with in the second quarter was South America. Sales in this region was up 8%, with Brazil recording an impressive 22% growth.
For the whole year of 2016, Tupperware management expects to achieve a global sales decline between 1-2% as compared to 2015. Sales are expected to be down 8-9% in Europe, up 1-2% in Asia Pacific, even in Tupperware North America, down 16-17% in Beauty North America and up in South America by 14-15%.
For more on Tupperware's Q2 performance, please click here and here.
….
Let's see how the rest of the year will show us.