The Society for Incentive Travel Excellence (SITE) recognized Forever Living Products for pivoting its largest incentive event of the year into a virtual experience for attendees.
The SITE Crystal Awards program recognizes those companies that achieve excellence and it is the highest honor awarded in the incentive travel industry. Forever Living was one of six companies that received this 2022 award.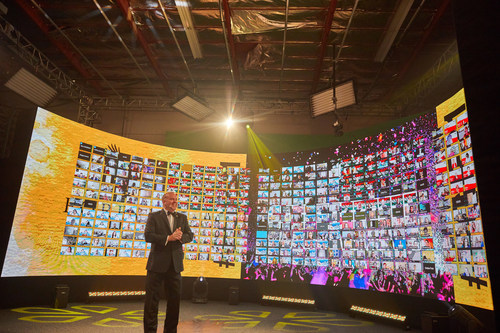 The Forever Global Rally At Home was a virtual experience on Zoom with a goal of reaching 120,000 people in over 120 countries over three themed days. Multiple local start and finish times were synced into a single program that totaled 8.5 total hours of broadcasted celebrations recognizing the company's highest sellers and their families. The total number of attendees ultimately surpassed expectations, with 150,000 people enjoying content that was translated live into 23 languages.
"Winning a 2022 SITE Crystal Award is a great honor for Forever Living, especially at this time of change for the event world," says Nick Woodward-Shaw, Forever Living's Vice President of Communications. "As an industry, we have been in uncharted waters for almost two years, and the innovation required to keep incentive events relevant and engaging to our audiences has been a real challenge. This recognition is a result of the creativity, risk and dedication that defines business events."
SHARE THIS: