Following the end of the first quarter, it is now the time to review the performances of some of the largest direct selling companies. This analysis so far has covered Avon, Herbalife, Natura, Nu Skin, Oriflame and Tupperware, the largest public direct sellers. This time, USANA has been added after its year-end report announcing it had passed the $1 billion mark last year.
Again, the focus will be on these companies' revenue growth performances. As you see on the following table, all companies but Herbalife came up with sales increases as compared to the same quarter of 2016.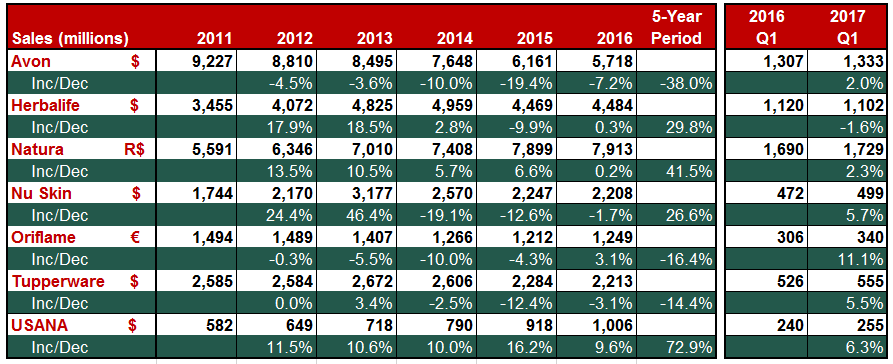 Let's take them individually…
Of the seven companies reviewed here, Avon has the lowest five-year growth achievement between the 2012-2016 period with 38% revenue decrease.
Avon reported $1.3 billion sales in the first quarter of 2017, representing 2% increase on a year-over-year basis. This global increase however, was fueled by only one region: South Latin America (+17%). Avon's remaining three operational regions came up with negative growths: EMEA (-2%), North Latin America (-6%), and Asia-Pacific (-8%).
Currently, these regions' contributions to Avon's global revenue are as below: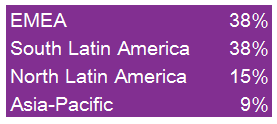 As for the outperforming markets, Brazil's revenue was up 26% and Russia's 13%. Among the poorest performers were U.K. (-18%) and Mexico (-10%).
Avon reported 3% decline in its active representatives in the first three months. Again, Asia-Pacific region was the worst-performing here (-8%).
At the investors' call, CEO Sheri McCoy was satisfied with the first quarter results, saying, "During the quarter, we delivered performance broadly in line with our expectations."
For more on Avon's first quarter performance, please click here and here.
Hebalife's first quarter sales was $1.1 billion, down 1.6%. The highest decline came from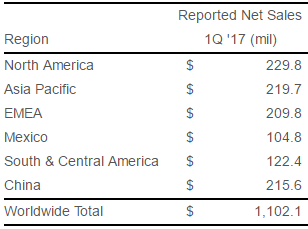 North America with -7%. Then, came Mexico and South & Central America with -4% from each. Asia Pacific and China posted -1% growths. Herbalife's only region that reported revenue increase was EMEA in the first quarter(+6%) .
The management attributes EMEA's success to "the continued adoption of the marketing plan changes" that was put in place a few years ago, focusing on daily consumption.
These are Michael O. Johnson's final days at Herbalife's CEO office. He will be leaving it to Rich Goudis, the current COO, in June and to move to Executive Chairman role. Michael O. Johnson said, "It's hard to believe that this is my last call with you as CEO of Herbalife. I've had the honor of leading our company on these calls since we went public in December 2004, sharing quarterly and annual highlights. In that time, we've experienced tremendous growth. From just over $1 billion in 2003 to nearly $5 billion in 2016 in net sales, an increase of more than 5 times in our market cap during that period."
For the full year of 2017, Herbalife management expects a revenue increase of 3 to 6% over 2016.
For more on Herbalife's first quarter performance, please click here and here.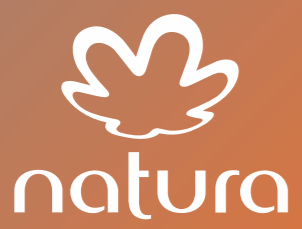 Natura reported 2.3% quarterly net sales increase. Brazil accounts for 2/3 of Natura's global business and posted 3.3% growth in the first quarter. This positive figure came after posting declining figures for nine consecutive quarters in Brazil. Natura's remaining markets grew 0.3% in Q1. The company has a total of 1.8 million consultants on the field.
Natura management says "the priority is to reinvigorate the business in Brazil". This plan included modernizing, segmenting and digitalizing their relationship network.
The Natura Network (or Rede Natura), company's online sales platform was announced to have grown by more than 100% compared to 1Q16. The consumer base on this platform reached 1.7 million in Brazil and the paltform was recently introduced in Argentina, too.
On the retail side, Natura currently 10 exclusive stores in the shopping malls in Sao Paulo, with new ones planned to be opened in the coming weeks. Natura has recently launched a retail outlet in New York, too.
Last April, Natura announced it was among the final bidders to acquire The Body Shop from L'Oreal.
For more on Natura's first quarter performance, please click here and here.
NU SKIN
Nu Skin's revenue increased by close to 6% in the first quarter, reaching $499 million. China contributed to this with 26% sales growth. South Asia/Pacific was up 10%, and EMEA 5%.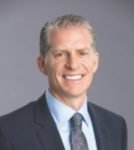 Nu Skin CEO Ritch Wood said, "Overall, I'm quite pleased with what we accomplished in the first quarter… I believe in our business, I believe we have great confidence in our ability to compete and succeed. And I feel fortunate to be surrounded by a very talented and experienced management team."
This quarter was the first one for Nu Skin under Ritch Wood's leadership as the CEO.
80% of Nu Skin's global business originates from countries in Asia and Pacific. Its "Americas" region accounts for 13%, and EMEA for 7%. In President Ryan S. Napierski's words, "Japan and Korea continue to be challenging markets." These two markets have about 30% volume share, combined.
Nu Skin management expects to close the year with $2.26 to $2.30 billion sales which represents an increase from last year. Nu Skin reported declining sales in the last three years, after 2013.
For more on Nu Skin's first quarter performance, please click here and here.
ORIFLAME
Among the seven companies here, Oriflame reported the highest quarterly sales increase: 11%.
Three out of Oriflame's four operational regions had positive growths: Latin America 20%, CIS 15%, Asia & Turkey 14%. The only sales decline came from its Europe & Africa region with -1%.
Company's registered active consultants decreased by 4% to 3 million and its unit sales decreased by 3%. The price/mix effect was up, primarily driven by a combination of geographic and product mix that was mainly driven by Skin Care and Wellness categories. These two categories performed quite well, with double digit sales growth during the quarter
Oriflame's CEO Magnus Brannstrom commented, "During Q1 2017 we continued to focus on balancing sustainable sales development with healthy profitability improvements, reporting high single digit underlying growth and double digit Euro growth as well as an increase in net profit of over 80 percent."
For more on Oriflame's first quarter performance, please click here.
Tupperware's sales was $555 million, up 6%. South America was the highest-growth region with 42%. It was followed by Tupperware North America (10%), and Asia-Pacific (3%). Sales in Europe declined by 3% and the beauty division remained as Tupperware Group's headache in the last quarter (-19%).
Commenting on Tupperware group's beauty brand BeautiControl , CEO Rick Goings said, "At present we are evaluating just what role BeautiControl will play in our overall portfolio going forward… At this point we are firm in saying that's all we have to say and all we're willing to say as we go through this evaluation process."
As far as the individual markets are concerned, among Tupperware's stars were South Africa (+60%), Brazil (+52%), China (+31%), Argentina (+23%), US (+15%), and Canada (+15%). On the other end of the spectrum, we see Turkey (-37%), France -18%), and Indonesia (-9%).
Based on current business trends and foreign currency rates, Tupperware's 2017 full year revenue growth expectation is between 3-5%. If this happens, Tupperware will be reporting an annual sales increase for the first time since 2013.
For more on Tupperware's first quarter performance, please click here and here.
USANA 

The newcomer to this quarterly review, USANA reported $255 million sales in the first quarter. This was 6% higher than what it was in Q1 of 2016.
Three out of USANA's four regions contributed to this growth positively. The highest sales increase came from North Asia by 23%. China grew by 13%, and Southeast Asia Pacific by 3%. Sales in Americas & Europe declined by 6%.
Just like Nu Skin as covered above, USANA's revenue, too, predominantly comes from Asia and Pacific markets. They represent 76% of company total sales. Americas and Europe account for 24%.
For the whole of 2017, USANA reiterated its sales outlook as between $1.04 billion and $1.07 billion, indicating an approximately 3.4% to 6.4% growth.
Within the last five years, USANA stands out as the highest-growing company among the seven reviewed. In fact, it is the only one that reported revenue increase each and every year.
For more on USANA's first quarter performance, please click here and here.
So, this covers what these seven giants did in the last quarter from a revenue growth perspective. Let's see how they will do during the rest of the year.
…..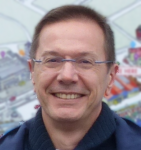 Hakki Ozmorali is the Principal of WDS Consultancy, a consulting firm specialized in providing services to direct selling firms. He is also the publisher of The World of Direct Selling, global industry's leading weekly online publication. He is an experienced professional with a strong background in direct sales. Hakki was the first corporate professional in the Turkish network marketing industry. His work experiences in direct selling include Country and Regional Manager roles at various multinationals in Turkey and in Canada.