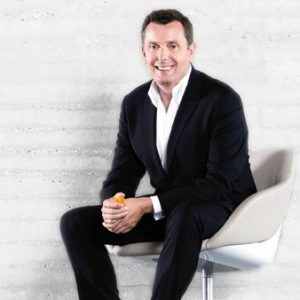 We have Martin Koehler, President Worldwide of PartyLite this week. He held various executive positions at PartyLite after he joined in 1999. Martin is PartyLite's global president since August 2016.
Could you tell us about your education?
I completed a degree course in communication sciences, psychology and sociology at Ludwig Maximilian University in Munich after finishing school. Originally, I had intended to become a journalist or work in PR. But I was gripped by a passion for direct sales when I took a student job working for Jafra Cosmetics, a direct sales company. I was offered and accepted a position in marketing after graduating. I learned that the 'power' of the word is limited and that you can only really motivate and convince people if you 'walk the talk' by using effective action to underpin authentic communication.
What was your childhood dream?
I wanted to become an Egyptologist, certainly to explore the world, visit many countries, meet people and speak foreign languages. That's what motivated and inspired me. I had this burning curiosity, and it continues to drive me today.
What were your past experiences before your current role at PartyLite?
In 1999 I moved from my position as Marketing Manager Germany for Jafra Cosmetics to PartyLite, where I was initially General Manager for PartyLite Switzerland. I was then made General Manager of PartyLite Germany in 2003. I was appointed President of PartyLite Europe in 2010. Europe became PartyLite's biggest market around this time. We convinced crowds of people of our products and the company, moved into new markets – especially in eastern Europe – and helped our consultants to fulfil their potential and lead independent, successful lives.
What do you attribute your career success to most?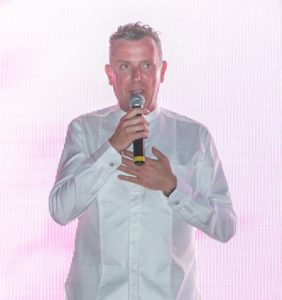 Authenticity. We do not see PartyLite as your everyday company. Party is not just in the name of our company, it's in our philosophy as well. We believe that our company is an experience, an opportunity for our consultants to be all that they can be. But it means that the boss of a company like this will need a broader repertoire of skills than just managing, deciding and preferably leading by example as well. I interpret my role as being part of a team that inspires, thrills and trains our consultants. Working for PartyLite has to be fun. It's about passion and the pride of belonging to this fantastic community. So, my job is to help our consultants use their diversity and talent to maximize success.
What has been your most inspiring moment?
The particularly touching moments are when our consultants explain how much PartyLite has changed their lives. How they were able to make their dreams come true and give their families opportunities they would never have enjoyed without PartyLite or their own personal commitment. That's why we consistently celebrate the amazing success of our consultants – at our national conferences or with our incentive trips. These are the opportunities to experience the success stories, big ones and small, that our company produces. And they are amazingly inspiring and motivating, not just for me, but for all of us here at PartyLite.
Your hobbies?
I really enjoy browsing through magazines from all over the world and like looking at modern art and photography. And I still enjoy travelling, however much I'm on the road for business.
How would you describe being a direct selling executive to an outsider?
Direct sales is always intimate. You cannot get by without loving the product and the brand. And you have to care just as much about the people that work for you, appreciate them and accept their perceptions of how they want things to be done. You're dealing with independent colleagues. It's our job to create lucrative incentives, to provide guidance and to enable training to maximize the number of consultants enjoying the best possible success. We enable people to become entrepreneurs, not employees.
What is your biggest achievement at PartyLite?
My path at PartyLite took me from the position of Marketing Manager in Germany to President Worldwide. I believe that I owe this stellar ascent to the continuity of my work and my personality as well, of course. So I would tend to speak of steady performance instead of an exceptional one. Naturally it helps a lot if you love what you do and sell and you don't associate each promotion with an apparent increase in power, but especially with the added responsibility that goes with each new position.

And your biggest challenge at a direct selling company executive role?
When I became President Worldwide, it was the second switch at the top in quick succession. There had also been a change in ownership and necessary restructuring measures. It was only natural that I sensed uncertainty among our full-time staff and consultants, so my biggest concern was to radically transform that mood.
My guiding principle was to reignite the enthusiasm for PartyLite and to return the love of our products, the fragrances and the stories they tell to the heart of our work. I believe that the team and I have succeeded. Now the time has come to shape the future. We are currently investing several million dollars in an update of our digital presence and above all in the digital tools used by our consultants. Our goal is to create a modern, exciting and interactive job experience and customer journey for current and future PartyLite fans.
What would be your best advice to those who are thinking of joining a direct sales company at a corporate position?
Besides the love of the product – which I believe is indispensable in direct sales – it is the absolute determination to help people reach their goals that drives us. Direct sales companies can only be successful if their consultants are, too. So the most important task of every employee – in any position within the direct sales company – is to be willing to do what it takes to ensure that every consultant is successful.
SHARE THIS: