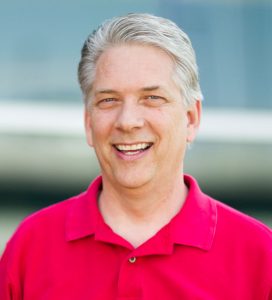 The World of Direct Selling's "Executive Q&A" this time is with USANA's CEO Kevin Guest. Kevin has been working for USANA for 25 years now. He joined the company in 1992 as Executive Director of Media and Events, became USANA's CMO in 2008, and CEO in 2016.
Could you tell us about your education?
I received my Bachelor of Arts degree from Brigham Young University with a Communications emphasis.
What was your childhood dream?
I dreamed of playing in a rock band for my career. Music has always played a major role in my life, and it still does to this day.
What were your past experiences before your current role at USANA?
I owned a media production company called FMG Productions. I was a vendor to USANA, producing their media materials and events. USANA purchased my company and I became a full-time employee, along with all of my employees at FMG.  I moved up in the company from Chief Marketing Officer, to President of the Americas, to global President, to Co-CEO, and now CEO.
What do you attribute your career success to most?
I have always tried to over-deliver and exceed any expectations of my performance. I have also always wanted employees, distributors and shareholders to feel that they could trust me without any reservations. I think most importantly, whatever success I have attained is because of my belief in a higher power than governs my life.
What has been your most inspiring moment?
My most inspiring moments have come when I have helped our foundation in giving to the less fortunate. I have traveled to many parts of the world where hunger and poverty run rampant. The suffering is incredible. When we are serving others, especially those less fortunate and struggling, there comes moments of introspection and that inspires me to want to be a better person and more giving.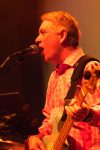 Your hobbies?
My hobby of choice is music. I still have the opportunity to play music at a very high level. This year I was invited to play the Grand Ole Opry with my good friend Collin Raye. I have a studio at my house where friends gather to enjoy making music. Playing music is medicine for my soul.
How would you describe being a direct selling executive to an outsider?
You are leading an army of passionate, hard working entrepreneurs who sincerely want to make a difference. They are volunteers who are pursuing their dreams. They have become my extended family.  We vacation together, we celebrate together, and we face challenges together. My job is to build trust with them and to make sure our company is held to the highest standards, especially when it comes to the DSA Code of Ethics.
What is your biggest achievement at USANA?
I helped USANA get it's start in the beginning 25 years ago. I believe in our mission of creating the healthiest family on earth. My biggest achievement is supporting that vision and seeing it become a reality as we spread around the globe.
And your biggest challenge at a direct selling company executive role?
It is hard for me to see how misunderstood our industry is by outside regulators and detractors. I see so much good happening industry wide. Companies engaged in charitable giving, making available opportunity to millions and really changing their lives for the better.
What would be your best advice to those who are thinking of joining a direct sales company at a corporate position?
Make sure that you understand the industry and company before you take a job. It's hard work, so you have to love what you are doing. Also, commit to approaching everything with uncompromising integrity. In the end, we are in the "people" business. If you don't love people and helping others achieve their goals, many times ahead of your own, you may want to reconsider direct sales.
SHARE THIS: