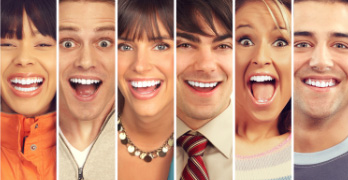 The six direct sales companies we have been analyzing came up with quite promising results in the third quarter (*). Consequently, there certainly are companies that will close the year with a growth from 2019, despite the terrible global pandemic situation this year.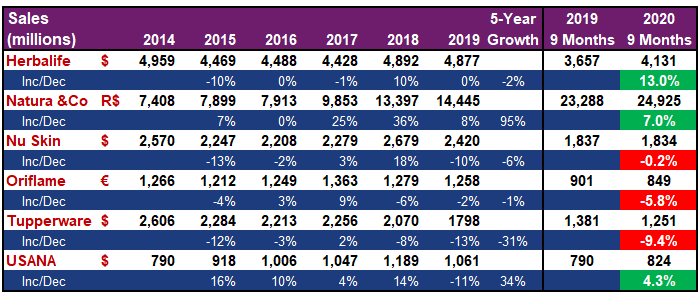 Herbalife reported $1.5 billion sales for the third quarter. This was an increase of 22% compared to the third quarter of 2019 and

represented the largest quarterly result in company history. Just as significant, year-over-year growth was recorded in company's all geographic regions but one.
North America's growth was 55%, EMEA's 38%, Asia-Pacific's 10%, South & Central America's 8%, and finally China's was 5%. Mexico was the only region that reported negative growth (-5%).
After the third quarter, Herbalife announced its fourth quarter 2020 and full year 2020 outlook based on current business trends: 10-20% sales growth for the fourth quarter and 12.2-14.7% growth for the whole year. This shows us Herbalife is targeting this year to be a $5+ billion company.
Herbalife's CEO John Agwunobi commented, "During the third quarter, we achieved another worldwide sales record, with reported net sales exceeding $1.5 billion and growth of 22.3% compared to the prior year. Three of our six regions, North America, Asia-Pacific and EMEA, along with 24 countries set new quarterly net sales records. We have also seen growth in our sales force, which is now the largest it has ever been."
Some of the impressive growth performances at country level in Q3 were:  Turkey 137%, U.S. 50%, and Spain 43%.
For more on Herbalife's third quarter performance, please click here.

Natura group's third quarter was a remarkable one for all of its businesses. Growth performances were as follows: Natura &Co Latam +30%, Avon International +23%, The Body Shop +52%, and Aesop +67%. Consequently, group consolidated revenue represented 32% increase from last year's Q3.
As for as individual markets are concerned, management specifically mentioned outstanding performances of Natura brand in Argentina, Mexico and Chile. Brazil, Russia and Turkey were Avon's more successful markets in the third quarter.
From The Body Shop perspective, company reported a significant shift to direct sales and e-commerce. The Body Shop's direct sales business grew by 333%, and e-commerce by 103% in the last quarter. As opposed to these more-than-satisfactory results, the performance of The Body Shop's retail business was noted as showing "slower recovery".

Roberto Marques, Executive Chairman and Group CEO said, "Enabled by continued digitalization, our brands delivered strong results in the third quarter, with significant growth in sales and margin improvement. In an environment that has remained challenging throughout the world as a result of the Covid-19 pandemic, we delivered superior results compared to the CFT market both globally and in Brazil. Our performance this quarter attests to the strength of our fundamentals, our unparalleled Direct-to-Consumer reach, and the resilience of our omnichannel, multi-brand model."
For more on Natura &Co's third quarter performance, please click here.

NU SKIN

Nu Skin CEO Ritch Wood's comments after the third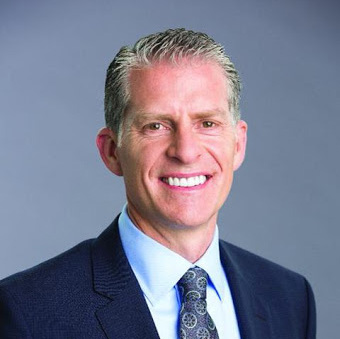 quarter were: "We generated revenue and earnings per share well above expectations. We drove revenue improvements in all but one reporting segment. We are outpacing our 2020 growth projections due to strong product demand and ongoing digital investments. We are also benefitting from the current environment where more individuals are working from home and shopping online. Currently, approximately 90% of Nu Skin revenue is coming from digital transactions."
Nu Skin undoubtedly had a more than satisfactory quarter: 19% global sales growth with positive contributions from all its regions but China (-3%). Americas & Pacific grew by 81%, EMEA 72%, Southeast Asia 7%, Japan 6%, South Korea 5% and Hong Kong & Taiwan 4%. Management ties this high-growth in their Americas & Pacific region to the relaunch of the U.S. business. This relaunch project is branded as "Discover the Best U.S.""
With this Q3 performance, Nu Skin's year-to-date revenue is almost the same as what it was in 2019. On top this, management announced its last quarter revenue expectation as $720 to $750 million. This will bring Nu Skin's year-end revenue to $2.55 to $2.58 billion. This will be 6 to 7% yearly growth for the company.
For more on Nu Skin's third quarter performance, please click here.

Oriflame's third quarter sales was €281 million, down 3% from the third quarter of 2019 (€289 million). Company's year-over-year revenue growth performance is -6%

"The challenges from Covid-19 and its impact on the people and economies around the globe continue, and we stay humble navigating our path forward with care. So far, the fourth quarter shows a low single digit growth in local currency. We believe that the strength of our business model, products, digital tools and foremost our people will continue to build a stronger Oriflame," said CEO Magnus Brännström.
Latin America (-17%) and Asia (-16%) were the two regions responsible for Oriflame's negative growth in Q3. Turkey & Africa reported 10% revenue growth, Europe 9%, and CIS 7%.
Just like Nu Skin, Oriflame also benefitted from digital initiatives. Company said 97% of its global orders were placed online. Mobile use in the third quarter was 83% of total users and 64% of total orders were placed using mobile devices.
Following the third quarter, Oriflame's year-to-date total sales is about 94% of last year's.
For more on Oriflame's third quarter performance, please click here.

Tupperware reported figures that all looked promising this time: Its sales was $477.2 million in the third quarter, up 14% from Q3 of last year, average active sales force was up 10% and sales per active was up 10%.
The company said these numbers reflected "strong engagement by the sales force utilizing digital tools and techniques to bring Tupperware's reusable products to market during unprecedented times".
After this positive quarterly revenue figure, Tupperware's year-over-year nine-month sales comparison is better now (-9% vs. 20% after Q2).
Looking into the regional performances, North America came up with an impressive +42% and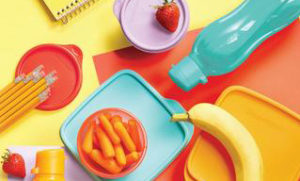 Europe with +23%. Sales in the United States and Canada had the highest level of growth the company had seen in over 20 years and the highest level of absolute sales in the fourth quarter of 2002, as management stated. South America reported 4% sales increase and Asia-Pacific was the only region that performed worse (-6%).
Miguel Fernandez, President and CEO was happy after these results saying they "reflect a rapid adoption of digital tools by our sales force to combat the social restrictions surrounding COVID-19, and the increased consumer demand for our innovative and environmentally friendly products, as more consumers cook at home and are concerned with food safety and storage."
During the earnings call, Vice Chairman Rich Goudis showed where the company was headed at:  "We're shipping from a push model to both consumer pull and sales force push. We will enter more product categories where the Tupperware brand is given permission by the consumer. We will create a good, better, best product and pricing strategy to reach and address the needs of all consumer socioeconomic levels."
For more on Tupperware's third quarter performance, please click here.

Third quarter net sales increased at USANA by 15% year-over-year to $299 million. Company tied this to "strong product demand and successful incentive programs". First three quarters altogether, USANA's sales is 4% above last year's.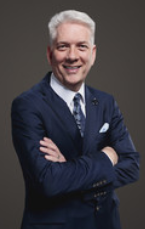 "This was an all-around very successful quarter for the company. During the quarter, our strategies led to strong global customer demand for our high-quality nutritional products. We also offered various incentives and promotions that were well received and contributed meaningfully to sales and customer growth for the quarter,"  said Kevin Guest, CEO and Chairman.
USANA's third quarter sales in Southeast Asia Pacific was up 41%, North Asia up 24% and China up 4%. Americas & Europe region also reported 10% growth. China is USANA's largest market with about 45% share.
For the whole of 2020, management has increased its sales expectations to $1.090 – $1.115 billion (from $1.050 – $1.100 billion). This, if achieved, will mean 2020 will be a year of growth as compared to 2019. Last year, USANA recorded 11% revenue decline.
On the much-emphasized launch of "Active Nutrition" line, management said the target was early next year. It is planned to be a market-specific launch but not all at once due to the different regulations in the markets. The target audience for this line would be  "female, ages 25 to 35".
For more on USANA's third quarter performance, please click here.
As we approach the year-end, we have started getting more and more positive news from the industry. We are all eager to see the annual results.
(*) Please click below links to read about how these companies did before:
First Quarter, 2020
Second Quarter, 2020
…..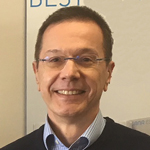 Hakki Ozmorali is the Principal of WDS Consultancy, a management consulting and online publishing firm in Canada, specialized in providing services to direct selling firms. WDS Consultancy is a Supplier Member of the Canada DSA. It is the publisher of The World of Direct Selling, global industry's leading weekly online publication since 2010. Hakki is an experienced professional with a strong background in direct sales. His work experiences in direct selling include Country and Regional Manager roles at various multinationals. You can contact Hakki here.
SHARE THIS ARTICLE: