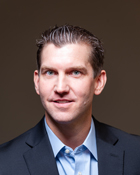 Written by Daryl Wurzbacher, CEO of ByDesign Technologies. Daryl began his career in the direct selling industry in 1999 as the Director of Information Technology for a direct sales start-up. That company was the first client of ByDesign Technologies, and Daryl was a critical liaison between ByDesign, the field leaders, and his corporate team.
In 2007, Daryl transitioned to the supplier side as the Director of Technology for ByDesign. His strategic contributions led to his appointment as President in 2015 and CEO in 2018.
Direct Selling Reinvented: The Rise of Social Commerce
It's an exciting time to be in the direct selling industry. Technology, social media, and consumer expectations are converging, creating a dynamic, rapidly evolving environment. We're hearing from clients who are traditional direct selling companies that their focus is on simplifying the distributor experience and introducing some variation of affiliate and influencer programs. At the same time, we've seen other clients with an affiliate-only business model exploring ways to add recognition and rewards for top-producing affiliates through promotions and compensation. At the heart of these shifts, direct selling companies are responding to market demands and filling the gaps to drive sales.
Over the last several years, direct selling has made a significant shift towards digital strategies (expedited by the pandemic), which has forced the industry to adapt. As a result, we see the industry's next evolution under the umbrella of "social commerce." Companies are leveraging the benefits of multi-level compensation to drive sales teams; while at the same time providing simplified rewards for customers that share and recommend their products through social media.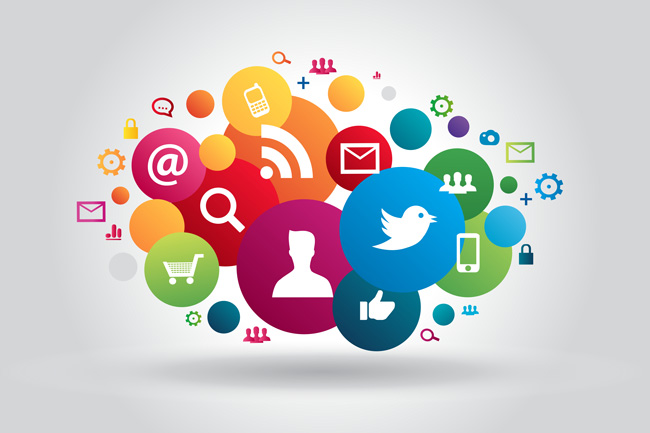 Today, the social commerce revolution is accelerating. In 2020, social commerce sales totaled $475 billion worldwide. Moreover, the channel is growing rapidly, with sales projected to reach $3.37 trillion by 2028. As a result, we're seeing direct selling companies adapt their strategies in three primary areas to capitalize.
Customer advocacy amplified.
The one-to-one connection has always been the center of direct selling. Social commerce doesn't change that. On the contrary, it amplifies and empowers it. Consumers are much more likely to purchase when a trusted friend recommends a product or service. Nielsen research shows that 92 percent of people believe suggestions from friends and family members more than a marketing message. In addition, social media platforms greatly expand a person's ability to share their recommendations and reach a broader community.
Affiliate and influencer marketing programs are highly effective ways for direct-to-consumer companies to harness the extended reach of social media without losing the vital interpersonal connection. In addition, affiliate and influencer marketing programs allow companies to tap into passionate customer advocates by paying them a commission for sales when they promote products and services to their followers. Affiliate marketing is rapidly increasing because it's relatively easy for both companies and customers. An estimated eight in ten brands have some affiliate program in place, and 16 percent of Ecommerce sales in the U.S. and Canada originate through affiliate links.
While the appeal and opportunity tied to affiliate strategies for direct selling companies are clear, successful implementation requires companies to streamline the experience for both customers and affiliate representatives. That leads us to the second key strategy.
Social commerce simplified.
Affiliate marketing and social commerce are grounded in keeping everything simple. First, the experience must be simple for someone to enroll to become an affiliate and begin sharing a unique affiliate link or promotional code. Then, as people engage with their posts and make purchases, the process needs to seamlessly link the activity to the affiliate – and deliver their rewards, which can be commission payments, discounts, or exclusive promotional gifts.
As we collaborate with our clients, the need for simplicity is underscored by how the programs are designed. Since affiliates don't get involved in recruiting or building a downline team, most direct selling companies can add an affiliate selling channel that operates parallel with existing multi-level structures. Notably, these organizations have the unique opportunity to expand affiliate relationships over time by offering high-performing affiliates the ability to convert to representatives to earn additional compensation and rewards while building a sales team. Rep and customer-facing simplicity require robust technology behind the scenes, which is the third critical strategic area we see for direct selling companies.
Holistic experiences enabled.
Delivering simple, personalized experiences relies on integrated technology. Companies may have opted for separate tools for Ecommerce, social selling, and operational back-office functions in the past. However, as consumer and representative expectations for friction-free, end-to-end experiences increase, our clients – whether multi-level, affiliate-focused, or a mix of both – are looking for ways to reduce complexity. As is often the case, delivering simple experiences requires frontline sales tools and back-end operational platforms to "talk" to each other.
As companies add or enhance social commerce options, success or failure often comes down to having the right foundational technology, the tools to facilitate selling, and a simple customer experience that motivates shopping.
A strong foundation that enables transformation
Designing and implementing a technology infrastructure that supports future requirements allows companies to take advantage of new opportunities quickly.
Multi-channel Ecommerce
Flexible Commissions calculations
Real-time inventory management (online and on-hand)
Consistent Logistics
Outstanding Customer service
The strategic and ongoing process of equipping reps with tools that drive social commerce
Establishing a foundation of tools drives sales enablement, providing the necessary framework to drive activity and productivity.
Systematic training on what to do
Performance metrics at a glance
Product support and documentation
Incentive plans that motivate and recognize
Attainable and sustainable rank progress
Digital communication tools and follow up systems
Mobile Point-of-Sale (POS) for in-person selling
Simple methodology for building a team and maximizing the comp plan
Solutions that drive shopping and buying on social media
Creating a seamless and personalized customer experience with social interactions delivers what consumers want today, and it can turn shoppers into customers and customers into advocates.
Ability to efficiently process transactions made on social media
Limited-time promotions
Customer Loyalty programs
Customer Referral programs
Live shopping for online customers (comment selling/live stream shopping/etc.)
Social Media Brand Ambassadors/Affiliates programs
Influencer endorsement and promotion
In just a few years, we'll likely point to today as a defining moment when companies reinvented their go-to-market strategies to extend the reach of direct selling yet again.
What do you see as the primary driver for further optimizing social commerce? Please share your insights in the comments.
…..
Previous articles from Daryl Wurzbacher:
* Addressing the Challenges of Person-to-Person Selling in a Digital Age 
* Trust: The Essential KPI
* 5 Tips to Improve Productivity and Retention
SHARE THIS ARTICLE: