Industries have not made a great start to the new year. This can easily be seen in companies' quarterly earnings reports and also in stock prices on the stock exchanges.
When we put aside a few positive performances in the first quarter, direct selling industry in general was no exception. This review covers Herbalife, Medifast, Natura &Co, Nu Skin, Oriflame, Tupperware and USANA's results.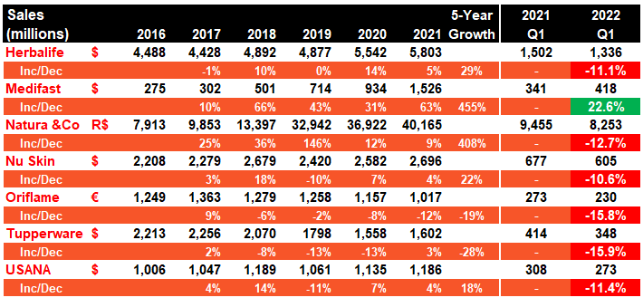 Herbalife's first quarter of 2022 sales were $1.3 billion. This was an 11% decrease compared to the first quarter in 2021. The result was below Herbalife's guidance range.
Dr. John Agwunobi commented, "Overall, top line results fell short of our expectations. From a macro perspective, we believe economic pressures from the inflationary environment and widespread geopolitical uncertainty has had an impact on our channel." He also said that in addition to these, the current wave of the pandemic in Asia-Pacific and South and Central America had a negative impact on their business during Q1. And in China, the latest lockdowns have added to the already existing challenges in that market.
At the regions level, Asia-Pacific (+1.1%) and Mexico (+0.2%) reported slight revenue growths. Sales in other regions declined: North America -9.5%, South & Central America -13.6%, EMEA -16.7% and China -37.6%.

As a noteworthy observation, Herbalife said it identified that the behavior of distributors who joined during the pandemic was below the expectations. Management believes that the return of in-person events would act as a catalyst as most of the distributors that joined during the pandemic have never been to an in-person event. "There is no substitute for gathering in person for learning, collaborating and motivating," the management said.
The company has updated its outlook for the year. For the full year, Herbalife's net sales guidance is range of -10.0% to -4.0%. Management anticipates that sales will be flat in the back half of 2022, and will return to year-over-year growth in the fourth quarter.
For more on Herbalife's first quarter performance, please click here.
Medifast's revenue increased 22.6% to $417.6 million in the first quarter (was $340.7 million in Q1 of 2021).
The company also reported some sales force statistics: The total number of active earning OPTAVIA Coaches increased 21.7% to 63,900. And average revenue per active earning OPTAVIA Coach was $6,536 compared to $6,454 in the first quarter of 2021.
Company's 64,000 active coaches are now serving over 1 million customers, the management also declared.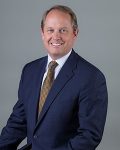 "Record quarterly revenues, sharp acceleration in coach metrics and an increase in our annual financial guidance are powerful indications of the underlying strength of our business. We have record numbers of independent active earning OPTAVIA Coaches, helping us drive robust product demand and rapidly increasing digital engagement, and bolstering OPTAVIA to the #1 revenue share position among publicly traded companies in the weight management industry in the United States," said Dan Chard, Chairman and Chief Executive Officer of Medifast.
During the earnings call, Dan Chard added that "unlike initiatives by some companies", their customer acquisition program was not a short-term promotion designed to prop up the volume through product discounting. Instead, it was designed to focus the entire OPTAVIA Coach community's activity on executing word of mouth advertising on social media platforms to attract new customers.
The company increased its annual guidance and now expects full-year 2022 revenue to be between $1.78 billion – $1.84 billion. Previously announced range was $1.72 billion to $1.79 billion.
For more on Mediast's first quarter performance, please click here.
"Natura &Co's first-quarter performance reflects the challenging environment in which it is operating," was the opening sentence on company's press release on Q1 results.  The company posted consolidated net revenue of R$8.3 billion (approx. US$1.6 billion) which was down 12.7% in the first quarter.

Looking into business units' performances:
Natura &Co Latam's (i.e. Natura Latam + Avon Latam) sales decreased by 8.4%. Within this, Natura Latam reported 1.9% and Avon Latam 16.3% revenue declines. In Brazil, Natura brand's revenue growth was +3.1%, Avon's on the other hand was -17.0%. Management said Avon's situation was mainly due to a -32% decline in fashion and home sales, driven by the reopening of retail outlets which gave other shopping alternatives to consumers of these products. Natura &Co Latam accounts for roughly 60% of the consolidated revenue.
Avon International is another business unit among the group and Q1 sales here were down by 22.1%. The reasons to this were stated as the war in Ukraine, lower disposable income in Europe from rising inflation and fewer representatives. Avon International's share in global revenue is 22%.
Of the other two units, The Body Shop reported 22.9% revenue decrease and Aesop 9.6% increase.
As its medium-term outlook, the company expects to a consolidated net revenue target of R$47 billion to R$49 in 2024.
For more on Natura &Co's first quarter performance, please click here.
Although Nu Skin's sales were down 11% in the first quarter, CEO Ryan Napierski was not concerned and said, "Despite heightened global uncertainty and COVID-related obstacles, we are pleased with our first quarter results, which exceeded guidance. Demand remained strong for our most recent product introductions… and the momentum from these product launches helped drive strong revenue growth in several markets including the U.S., Taiwan and Southeast Asia."
The company said its two product launches performed well in the quarter and strengthened the wellness side of Nu Skin's business, improving from 35% of revenue to 44% year-over-year.
Nu Skin's Q1 regional revenue growth performances were as follows: Southeast Asia/Pacific +8%, Hong Kong/Taiwan +6%, Americas -8%, South korea -11%, Japan -12%, China -17%, EMEA -30%. Within the "Americas", growth in the U.S. market was offset by the results from Latin America. The U.S. market grew 15%.
For the second quarter of 2022, management's expectation is a revenue decrease of 16% to 12%. 2022 full year revenue anticipation is $2.51 to $2.62 billion, representing a 7% to 3% decline as compared to 2021.
For more on Nu Skin's first quarter performance, please click here.
Oriflame reported EUR 230 million sales in the first quarter. This meant 16% decrease versus the same quarter of 2021. Oriflame's revenue had also declined for the fourth consecutive year in 2021. Company's sales force count at the end of the quarter was down 12%.
All business areas reported negative sales growths in Q1: Turkey & Africa -6%, CIS -8%, Europe -15%, Latin America -15% and Asia -26%.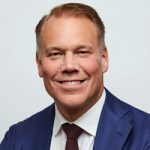 CEO Magnus Brännström said, "As the war in Ukraine broke out the same day as we reported our year-end figures, the hope to come back to a new normal after the pandemic was shattered… Despite disruptions due to external challenges, our key focus ahead remains: To regain sales momentum and continuously drive an efficient, profitable and cash generative business with the aim to give individuals around the world a possibility to grow. We have responded and adapted to challenges for 55 years and will continue to do so."
Due to the company's high dependency on sales from Russia, its ratings were revised downwards following the Russian invasion in Ukraine. Russia contributed 16% of total sales in 2021 and 1/3 of profits, according to Fitch's estimates.
During the quarter, Oriflame commenced doing business in its new market Ghana. The company currently operates in more than 60 countries.
For more on Oriflame's first quarter performance, please click here.
Tupperware announced it made $348.1 million sales in Q1, showing a decrease of 16% year over year.
Miguel Fernandez, CEO of Tupperware said, "Results came in below our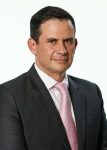 expectations due to a combination of external and internal factors. Sales were negatively impacted by the Russia/Ukraine conflict, as well as strict COVID-related lockdowns in China and internal challenges in execution, technology, and service. This quarter illuminated elements within our core direct selling business that still require fundamental improvement, and we are refocusing our efforts to address them."
Chairman Rich Goudis added to this during the earnings call, saying, "We had a very disappointing quarter. While we expected our turnaround plan would not be linear and would at times be difficult to predict, this quarter's results were lower than we had expected on both top and bottom line based on a number of internal and external factors. Revenue was lower, and we had gross margin and operating margin erosion versus last year."
Tupperware's sales declined in all segments, and the reason was primarily lower recruiting and overall sales force activity, as reported. South America's sales were down 1%, North America's 13%, Asia's 16% and finally, Europe's 25%.
"Due to the high degree of operational uncertainty" being faced, the company has decided to withdraw its previously issued financial guidance for 2022. They said they longer believed Tupperware would achieve its full year 2022 financial targets.
Following the first quarter, management reiterated their 2022 priorities as below:
Tupperware announced in early May, the hiring of Mariela Matute as the new Chief Financial Officer. Sandra Harris had been serving as both CFO and COO for more than a year and will now, transition the CFO role to Mariela Matute.
For more on Tupperware's first quarter performance, please click here.
First quarter sales growth was -11% at USANA. All regions contributed to this decrease: North Asia -0.7%, Americas & Europe -3.9%, China -10.2%, and Southeast Asia / Pacific -24.1%. The U.S. market, management said, generated year-over-year sales growth and performed modestly above their expectations.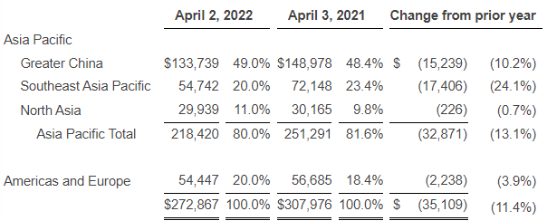 "The operating environment in Asia Pacific has become more challenging, particularly in China, where the escalation of COVID-19 has resulted in mass lockdowns, restrictions, and other disruptions. As we look ahead, we are adjusting our strategy to support our teams and Associates in these markets, and we remain optimistic about delivering results in the face of these challenge," commented CEO Kevin Guest.
Asia Pacific, as the above table shows, account for 80% of USANA's global business, with China alone, for almost half of it.
Following these results, USANA revised its 2022 revenue expectations downward to $1.100 – $1.200 billion (previous was $1.125 – $1.225 billion).
For more on USANA's first quarter performance, please click here.
…..

Hakki Ozmorali is the Founder of WDS Consultancy, a management consulting and online publishing firm in Canada, specialized in providing services to direct selling firms. WDS Consultancy is the publisher of The World of Direct Selling, global industry's leading weekly online publication since 2010. Hakki is an experienced professional with a strong background in direct sales. His work experiences in direct selling include Country and Regional Manager roles at various multinationals. You can contact Hakki here.

SHARE THIS ARTICLE: