A few weeks ago, the Canada Direct Sellers Association reported the findings of an important study on the Canadian direct sales industry.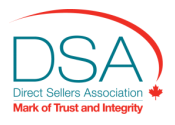 The study was commissioned to Nathan Associates that used three principal resources to construct the estimates of industry impact:
* A survey that was conducted in spring 2019 of nearly 5,000 individual direct sellers,
* A survey of 17 direct selling companies again, that was done in spring 2019,
* Statistics Canada's reports.
Industry Grows
To me, one of the most significant findings is that the industry has been growing in Canada.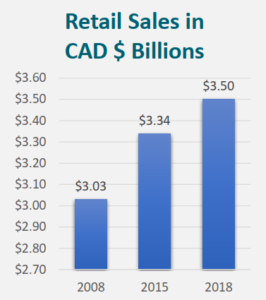 In fact, from 2015, retail sales grew by 5% to $3.50 billion in 2018. The growth during the last 10 years (between 2008-2018 period) was 16%.
Besides, new companies continue to enter the Canadian market. In recent years, for example, Zinzino from Sweden launched in 2015, Infinitus from China in 2016, AdvoCare from the U.S. in 2018, and Vorwerk from Germany in 2019. Currently, the number of direct selling companies that exist in the industry exceeds 200.
According to the study, there are 1.16 million independent direct sellers operating in Canada, up 4% from previous year.
Socio-Economic Impact of the Industry
Economic
The direct selling industry contributes to the overall Canadian economy through the income, sales, and employment it generates. Companies in this industry create employment opportunities, that result in wages and salaries for their employees and compensation for their field members. These are the industry's direct contributions:
* Sales revenue of $3.50 billion,
* Participation of nearly 1.2 million direct sellers and employees of direct selling companies,
* Household income of $1.21 billion, and
* Tax revenue of $886 million.
Additionally, there are also "indirect contributions". For example, these companies purchase goods and services from other Canadian businesses, resulting in additional employment, income, and sales in those industries.
Direct selling also generates employment, personal income and sales. This happens through the spending done by the individual direct sellers, employees of direct selling companies and by employees of suppliers to the industry. And these are direct sales industry's "induced contributions" to the economy.
These indirect and induced contributions, as reported, are:
* Sales revenue of $3.85 billion,
* Employment of 21,500 people,
* Household income of $876 million, and
* Tax revenue of $424 million.
Social
The study finds that a typical Canadian direct seller has lived in the same province/territory for over 20 years, is female, is mid-forties, is married, defines themselves as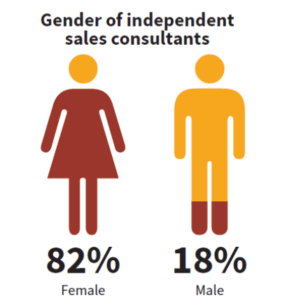 Canadian, speaks English, lives in a 2-3-person household, has an annual household income around $70,000, and has some post-secondary education.
Behind this average profile of a direct seller, the study shows there is a diversity that reveals direct selling is open to all, especially to women. In the Canadian economy, half of all employees and 38% of the self-employed workforce are women. However, 82% are women among direct sellers.
The survey tells us that direct selling is not only an opportunity to make money. It also provides an opportunity for self-improvement. 32% say, they become involved in direct selling to learn something new and 45% for personal development (e.g. to become more confident or better business minded). Moreover, 75% believe the benefits carry over into their private life.
"Direct selling is an important retail channel, which delivers a wide range of products and services to Canadians", says Peter Maddox, President of the Canada DSA. "Through financial opportunity and social benefits, it also plays an integral role in improving the quality of lives for all those associated with this industry."
I couldn't have said it better myself!
…..
Hakki Ozmorali is the Principal of WDS Consultancy, a management consulting and online publishing firm in Canada, specialized in providing services to direct selling firms. WDS Consultancy is a Supplier Member of the Canada DSA. It is the publisher of The World of Direct Selling, global industry's leading weekly online publication since 2010. Hakki is an experienced professional with a strong background in direct sales. His work experiences in direct selling include Country and Regional Manager roles at various multinationals. You can contact Hakki here.

SHARE THIS ARTICLE: