The compensation plan is a strategically significant element of a direct selling business yet it remains as a mystery to many. For the mystery, we can only blame those who consider a compensation plan "good" only if it is complicated enough.
We have learned by experience that a compensation plan can boost a business when designed and implemented well. But it can also have disastrous impacts if this aspect of the operation is taken for granted.
In this article, we will briefly go over some of the most frequently asked questions:
1. What Is a Compensation Plan in Direct Selling?
It is a plan that shows how and by how much a company rewards its independent sales force for promoting and selling its goods and services to end-users.
2. Is There Only One Form of Compensation Plan?
There are various plan types; "stairstep-breakaway", "unilevel" and "binary" are the most popular ones.
3. Is Any of These Types Better Than the Others?
Every plan has its own pros and cons. One type of plan can definitely be more suitable to a specific company's strategies, products and culture. However, we cannot say one of them is categorically superior to others. This is why we see various plan types being used by different companies with great success.
4. What Does "Hybrid Plan" Mean?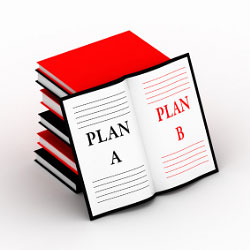 A hybrid compensation plan is the one that brings two or more different plans together. For instance, if a plan is designed by putting together various components of a unilevel and a binary plan, we call the outcome a hybrid plan. While it might be rewarding a broader range of behaviors than an individual plan on the field, all hybrid plans bring the advantages and disadvantages of its components. A hybrid plan usually requires heavy field training due to its increased complexity.
5. Are There Other Names Being Used Instead of "Compensation Plan"?
While "compensation plan" is by far the most widely used name within the industry, some companies choose other names like "marketing plan", "success plan" or "financial rewards plan".



6. If a Compensation Plan Does Not Limit Depth, Is This a Sign of a Pyramid?
Not at all! There are numerous legitimate network marketing companies that use plans paying bonuses to unlimited depth.
7. From an Independent Direct Seller's Perspective, Is it Always Good to Work with a Plan with Higher Commissions?
Obviously, a direct seller would want to make more money. However, the "income claim" is only one aspect of a plan. Few examples to other important aspects are: Legality of it, its appeal to candidates that will join with various expectations, and the required activities to earn commissions.
8. Are Complex Plans Better Than Simple Ones?
These come with their own advantages and disadvantages. While a complex plan can be rewarding a wider array of activities and success levels, a simplistically designed one can be easier to learn and to explain to others. If structured well enough though, a simple plan can also be rewarding all field activities that a company wants. Likewise, a complex plan can also be learned well if it is supported by a sound training program.
9. Do Compensation Plans Reward Those Who Join Earlier More?
This is an urban legend! A well designed compensation plan has no such "V.I.P rooms" for those who join earlier. If this was true, who would want to join a company later on?
10. Can a Company's Compensation Plan Change in Time?
Regardless of how much thought was put into its initial design, after a while a plan may not be bringing in the expected results. At that point, certain modifications have to be implemented to improve the plan. This is a tricky task though, that must be done well and must also be communicated to the field well.
…..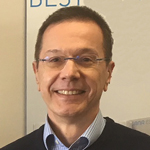 Hakki Ozmorali is the Founder of WDS Consultancy, a management consulting and online publishing firm in Canada, specialized in providing services to direct selling firms. WDS Consultancy is a Supplier Member of the Canada DSA. It is the publisher of The World of Direct Selling, global industry's leading weekly online publication since 2010. Hakki is an experienced professional with a strong background in direct sales. His work experiences in direct selling include Country and Regional Manager roles at various multinationals. You can contact Hakki here.
SHARE THIS ARTICLE: