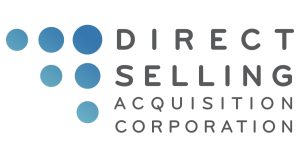 Direct Selling Acquisition Corp. announced the closing of its initial public offering of 23,000,000 units at a price of $10.00 per unit.
The units are listed on the New York Stock Exchange ("NYSE") and began trading under the ticker symbol "DSAQ.U".
Direct Selling Acquisition Corp. is a special-purpose acquisition company formed with the goal of entering into a business combination with businesses. While it may pursue an initial business combination with a company in any sector or geography, it intends to focus its search on domestically based businesses within the direct selling industry.  The company is led by CEO Dave Wentz, and direct sales industry veterans Mike Lohner and Wayne Moorehead are also in the executive management.
SHARE THIS: