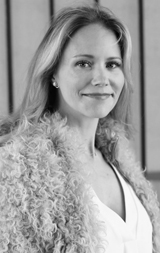 Arbonne announced the appointment of Jorden Bell as its Chief Marketing Officer.
Bell was formerly the Chief Brand Officer of fashion and lifestyle brand Stella & Dot. She brings over fifteen years of leadership and strategic branding experience to this role with Arbonne.
Arbonne's CEO Tyler Whitehead said, "We are pleased to have a marketing executive and professional like Jorden joining our C-Suite team at Arbonne. She has been highly influential and a creative leader at the intersection of digital commerce and direct selling. We are confident she will be a wonderful addition as we empower Arbonne clients, customers, and consultants to share our brand into the future."
As Arbonne's new Chief Marketing Officer, Jordan Bell will lead the marketing organization, creative strategy development and innovation supporting the company's independent consultants around the globe. She will lead the strategy for long-term creative and marketing expansion opportunities for Arbonne consultants worldwide in geographic, demographic and digital frontiers. She will be based at Arbonne's headquarters in Irvine, CA and report directly to CEO Tyler Whitehead.
SHARE THIS: