In this brief analysis, we take a look at a few of the major direct sellers' fourth quarter and 2019 growth performances. It is true that these companies alone do not fully represent the sentiment or the trends in the industry, yet how they are doing does give some significant indications. Below is a general picture: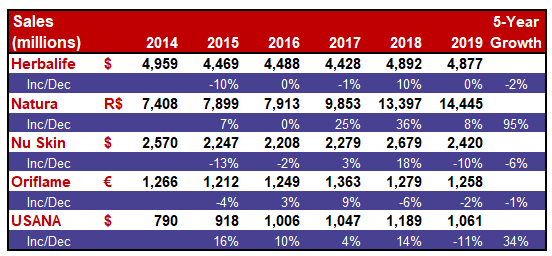 "As I close out my tenure as Chairman and CEO and prepare to hand off both of these positions to John Agwunobi, I want to express my sincere gratitude to our distributors and employees who have worked so hard to advance our mission to change lives and communities around the world. It has been an honor to serve and see the growth of this great company over the last 17 years," commented Michael Johnson, following the Q4 results.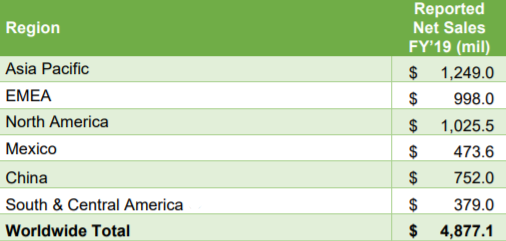 John Agwunobi, who as previously announced will become CEO effective March 30, 2020, will also assume the role of Chairman of the Board, effective upon his election to the Board.
Herbalife reported $1.2 billion sales in the last quarter. This represented 2.8% growth versus prior year same quarter. This was achieved despite a 15% sales decline in China. Asia-Pacific was impressively up 18% and North America up 9%. The growth in Asia-Pacific was led by India, Indonesia, Vietnam, Malaysia and South Korea, all of which grew by double-digits, management said.
With this quarter, Herbalife ended the year with a revenue figure ($4.877 b) very close to last year's ($4.892 b).
At this time, management refrained from giving any guidance for 2020, mentioning the difficulties in estimating the extent of impact from the Coronavirus. They said they would update its guidance for full year 2020 when they could reasonably estimate this impact.
For more on Herbalife's fourth quarter performance, please click here.
Natura had been on the headlines almost continuously throughout 2019 due to its Avon acquisition,

a major transaction from many aspects. This operation was finalized early this year and the new entity (i.e. "Natura & Co") started trading on the New York Stock Exchange on January 6.
Revenue-wise, last year was certainly a success for Natura. The consolidated net sales increased to 14,447 b. Brazilian Real (approx. US$ 3 b). That was 8% growth from previous year.
Natura's consolidated sales included its direct selling arm Natura, The Body Shop and Aesop, all of which reported positive sales increases in 2019. Natura's growth was 7%, The Body Shop's 6%, and Aesop's 23%. Natura is the largest unit of the three, generating more than 60% of the group sales.
These businesses reported strong results in the last quarter, too: Natura grew by 5% as compared to Q4 2018, The Body Shop by 7%, and Aesop by 26%.
Roberto Marques, Group CEO and Chairman of Natura &Co said, "2019 was another year of profitable growth and transformation for Natura & Co, as we continued to make significant progress in building a multi-brand, multi-channel, purpose-driven group that has now become the -largest pure play beauty company."
For more on Natura's fourth quarter performance, please click here.
"In the fourth quarter our business performed in line with expectations," said Ritch Wood, chief executive officer of Nu Skin. "Our customer base remained relatively strong however, our sales leader count was down in the quarter, primarily driven by a decline in Mainland China."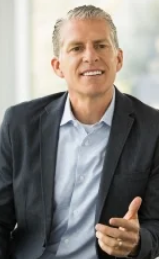 Nu Skin's last quarter global sales was $583 million, down 15% from prior year same quarter. Together with this, company closed the year with $2.420 b sales. This again, meant a 10% annual revenue decline.
Like Ritch Wood said, Nu Skin owed much of its revenue decline to its China market. Sales in China dropped by 29% or by $63 million (2/3 of Nu Skin's overall sales decline) on a quarterly basis. That said, none of Nu Skin's other units posted growth in Q4 (Japan did marginally).
For 2020, management announced their outlook as $2.17 billion to $2.30 billion revenue (or, 5 to 10% negative growth). They anticipate the overall business will return to growth in the fourth quarter of 2020, driven by the launch of a new beauty device. Their projected sales decline in Mainland China for the year is 20 to 25%.
For more on Nu Skin's fourth quarter performance, please click here.
Oriflame, once again in its history, was delisted from the stock exchange and has been a private company since mid-2019. As it continues reporting its figures and as it is a major force in the European direct selling industry, I have included it in this review.
Company reported EUR357 million sales in the last quarter. This meant 1% decline. Company's annual growth in 2019 was also down 2%.

Oriflame complained in its report about the challenges in some of its main markets primarily in Asia & Turkey. The situation in Asia & Turkey, the management said was mainly as a result of a decrease in the number of registered actives. Latin America continued to deliver positive performance driven by Peru and followed by Mexico and Ecuador. Positive sales development was seen in Africa primarily driven by Nigeria while Europe declined due to sales force and activity reduction. CIS delivered an increase in local currency sales supported by a solid growth in productivity an increase in registered actives. The new market Uzbekistan successfully commenced sales operations.
Management stressed their focus on "online" in their year-end report. During the fourth quarter, 76% of the sessions on their website came from mobile devices and 96% of the company's global orders were placed online, of which more than 55% came from mobile devices.
For more on Oriflame's fourth quarter performance, please click here.
USANA reported $271 million in the last quarter and this was 9% less than Q4 of 2018. With this, company closed the year with $1.061 billion sales, a decrease of 11%. Company's total number of active customers at the end of the fourth quarter was 586,000, compared to 616,000 in the prior-year period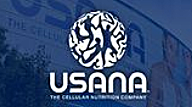 CEO Kevin Guest was not dissatisfied, though, saying, "Our fourth quarter results were stronger than expected and allowed us to finish the year strong. Our performance was driven by a better-than-expected response to promotions we offered during the quarter, as well as improved general momentum in many of our markets around the world, including China. As we begin 2020, we acknowledge the evolving situation in China, where our customers, employees, and China's health officials are responding to the spread of the coronavirus."
China is a very important market for USANA, generating about half of company's global revenue. In fact, USANA basically does not have strong presence in markets out of Asia. Total sales in Americas and Europe make up 20% of USANA's total.
During the investors' call, management made an early announcement and said they were planning to roll out a whole new product category in early 2021. This new product line is expected to offer customers a more holistic approach to their health and wellbeing.
USANA expects net sales between $1.03 billion and $1.13 billion in 2020.
For more on USANA's fourth quarter performance, please click here.
We will have to wait now to see what this year will look like for the direct sales industry. Given the current situation we all have been in, most probably things will not be as good.
…..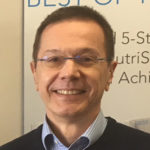 Hakki Ozmorali is the Principal of WDS Consultancy, a management consulting and online publishing firm in Canada, specialized in providing services to direct selling firms. WDS Consultancy is a Supplier Member of the Canada DSA. It is the publisher of The World of Direct Selling, global industry's leading weekly online publication since 2010. Hakki is an experienced professional with a strong background in direct sales. His work experiences in direct selling include Country and Regional Manager roles at various multinationals. You can contact Hakki here.
SHARE THIS ARTICLE: