Sponsored Content.
Most companies already know that extending learning and development (L&D) to direct sellers has the potential to transform a company's top line. At Fuse, our performance-first approach to learning design is driving tangible profitability gains for many of our direct selling customers. In fact, amongst one group of direct sellers, Avon saw an increase in aggregate sales of up to 320% over a six month period.
What might not be quite as apparent, though, is just how easily Fuse's performance-first approach is helping direct sellers to effectively – and instantly – upskill on the job.
The need for upskilling is at an all-time high, particularly in a direct selling ecosystem where remote work is the norm, and where the speed and need for new knowledge are increasing at an unrelenting pace. Upskilling is not only enabling direct sellers to keep pace, but to develop the expertise needed for high performance.
So the key questions are these: is your learning platform up to the task of upskilling your direct seller ecosystem? Does it support learning in the flow of work and access to tacit knowledge, all while building a sense of culture and community?
Learning in the Flow of Work to Upskill Your Direct Sellers
At Fuse, our approach to upskilling is straightforward: we focus on helping direct sellers to access the exact knowledge they need to solve problems in the flow of work.
But what does 'in the flow of work' mean exactly, and why should it matter when we're talking about upskilling for direct selling?
Here it is in a nutshell: while many companies use courses as a successful tool for compliance training, upskilling on the job requires a much more agile approach. Instead of cramming direct sellers with vast amounts of information they can neither retain nor apply in context, we need to empower learners with easy access to knowledge on the job.
To make this approach successful, however,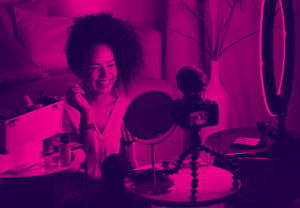 organisations also need to create a culture of actively engaged learning – and here's an example from the world of direct selling: using the Fuse learning platform, known internally as Avon Connect, Avon has seen the demonstrable impact that continual 'on the job' learning can deliver in top-line terms.
The keyword here is 'continual.' Before Avon Connect, most of the beauty giant's learning content was contained in courses. Avon's direct sellers, or 'beauty entrepreneurs' as they are known internally, would be assigned to complete these courses. However, as Avon explains, measuring the effectiveness and the impact of course completion was difficult, and as a means of upskilling, courses were not driving business value.
When Avon moved most of its knowledge into Fuse, those beauty entrepreneurs could suddenly search for it at any given time, and upskill continuously. They didn't have to sit through courses because the knowledge and the opportunity to upskill in the flow of work was now right there in Avon Connect, accessible at any time.
In just the first six months alone, it was revealed that the difference between low frequency of visits to the platform (1-2 per month) and medium frequency (just 3 to 4), had contributed to an increase in aggregate sales of up to 320%. That's undeniable data.
The Power of Tacit Knowledge to Upskill Direct Sellers
Of course, you may now be thinking, 'what were these Avon direct sellers consuming in their 3-4 visits per month that was so helpful in upskilling?'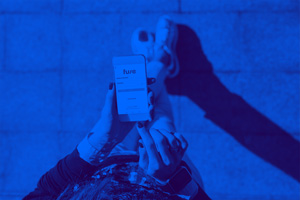 The answer is tacit knowledge – that invaluable, experienced-based know-how that subject matter experts (SMEs) acquire over time and which is typically difficult to transfer to other people. Some of the most powerful tacit knowledge comes from the experience people gain from working within a specific organisation – and as we've learned at Fuse, if you can share that tacit know-how in the flow of work, direct sellers can use it to upskill and drive performance.
Today, around 75% of Avon's learning content is user-generated videos. That's right – beauty entrepreneurs are habitually creating and uploading content so that their peers can access that tacit knowledge and use it to upskill in their moment of need.
The Power of Community: Empowering People to Perform
Expert tacit knowledge can also fuel a vital sense of community in the world of direct selling – something that is now more important than ever in a remote working environment. Building this sense of community not only supports peer-to-peer trust, but also a more engaging learner and employee experience.
In the case of Avon, beauty entrepreneurs who contribute their own content to Avon Connect get a real sense of recognition when that content is viewed and 'liked' on the platform. But not only that, this user-generated content also helps to actively engage those who consume it, encouraging them to keep coming back to take part in the community conversation.
Building this all-important sense of belonging is not only essential to the upskilling effort, however – it has also proven to boost direct seller retention rates. In only 90 days Avon saw an increase in employee retention of 20% amongst that same group of beauty reps who had engaged with the platform at least three or four times a month.
It goes to show that in the race to upskill, creating a community that can tap in and out of tacit knowledge in the flow of work is no longer a pipedream. With the right partner and the right platform, direct selling companies have every opportunity to join the upskilling revolution, and to drive maximum value from performance-led L&D.
…….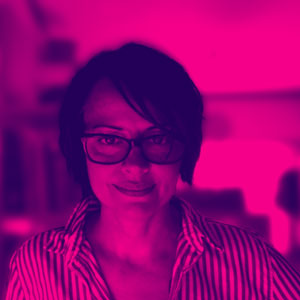 Written by Roberta Gogos. Roberta is VP of Marketing at Fuse – the learning and knowledge platform that ignites people performance by giving learner's access to the exact answers or information they need in the flow of work. Roberta has over a decade of experience in the HR and learning tech space, and specialises in brand, position, and developing strategies that build market share and profitability.