Ben Woodward is the author of the bestselling book, "The Empowerment Paradox: Seven Vital Virtues to Turn Struggle Into Strength". Ben previously assumed executive roles at various internationals like Amway, Melaleuca and Nikken. He is currently a field leader, keynote speaker and a business consultant. In his trainings, workshops, and speaking assignments he draws upon a wealth of business and life experiences to give unique insights.
Ben Woodward
The Joy and Pain of New Opportunities
I once watched my stepdad grimace as he sat down at the kitchen table with the most foul-smelling fish pie I've ever come across in my life. Every bite that he took looked painful. I asked him what he was doing, and he cringed as he replied, "I bought it and don't want it to go to waste." Even worse, it had been on sale for about fifty cents.
How often do we feel obligated to get value out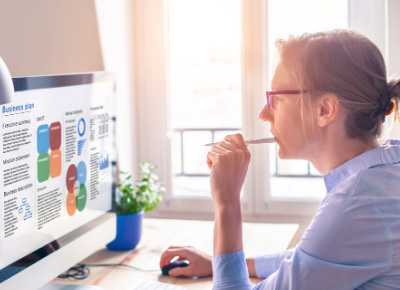 of what we've sunk time and money into, long after the value is gone? Far beyond fish pie, we do this in misaligned business plans, off target projects and a hundred other strategies, commitments, choices and decisions. Companies pour thousands of dollars, sometimes millions, into projects (or people) that have failed beyond reason, and will keep investing in them for thousands more, all for fear of losing what has already been spent.
We have an inbuilt mechanism within us that tries to get the maximum value out of things, and another to avoid loss whenever possible. When those mechanisms are at war, we're left with the sunk cost fallacy. We're doing what we can to avoid loss of what has already been invested, even when it creates more loss than redirection might.
Frustratingly, we often persist even when it ceases to return benefits, simply because of what it meant to us in the past. And the cost doesn't have to be great for this to be true, either. Yet when we cling unhealthily to the past, we're likely to miss present opportunities and future possibilities.
Once we've put our heart and soul into something, we don't want to admit when it's time to move on. We want to save face—to believe that it's going to work, not because of where it's taking us but because of what we've put into it.
This, at its core, is ego. It's a distorted view of reality that tells us doing what we've done will get us something other than what we've already gotten.
So here's a critical question. What are you refusing to recognize or admit isn't working in your business in spite of your persistent investment of time, money and resources?
Let me confront the elephant in the room of Network Marketing. We aren't collectively doing a great job of being customer centric. Sure we talk about it. And yes, we make policy changes to keep up with changing regulations, and yes, perhaps we are now starting to segment our data better than in the past, but let's be serious here. It isn't enough! Too many companies in our industry are grimacing while they eat fish pie on this issue. I had one new senior employee of a large MLM say to me, "I knew there was a problem when I saw the size of their legal team." Ouch! Are we just used to getting a bad rap? There is an old poem by Alexander Pope that applies here: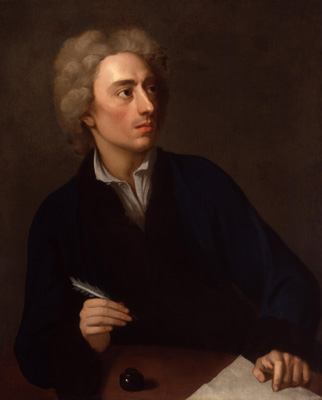 "Vice is a monster of so frightful mien
As to be hated needs but to be seen;
Yet seen too oft, familiar with her face,
We first endure, then pity, then embrace."
We wouldn't have the FTC on our backs like we do, or companies like TINA.org keeping watchful eyes on us if we were world leaders of customer experience. And we wouldn't be watching the court cases of other MLMs so closely when they happen if we didn't see the seeds of their issues sprouting in our own backyards. Have we not seen the trends in the courtrooms? What are the typical issues? Customer vs Distributor ratios, earnings opportunities for the masses, product claims and product prices.
Now, please don't misinterpret my strong words here as unhealthy criticism. I love our industry, yet I think we have an opportunity to really transform and become better. Much better. We see the trends. We see what technology is offering the consumer and we know how entrepreneurship is evolving. To anyone who wants a business that matters in the future – this is a transformation journey you cannot ignore. Where-ever we are on the road to better customer acquisition, retention and engagement – we need to level up. What's the biggest barrier? Culture. This kind of change for many is very uncomfortable, will take a long time and will require support and engagement at all levels – both in the corporate office and in the field. But it is possible. And not only is it possible – it can be a thrilling experience too.
If the thought of confronting these issues seems a little daunting, you're not alone and it isn't unnatural to feel. Author Daniel Kahneman once explained that all decisions involve uncertainty about the future, and in response, the human brain has evolved an automatic and unconscious system to protect against potential loss. Our default setting becomes a focus on the loss rather than potential future gains. Of our naturally inclined perspectives, he writes: "Organisms have placed more urgency on avoiding threats than they did on maximizing opportunities, and these are more likely to be passed on in our genes. Over time, the prospect of loss has become a more powerful motivator to our behavior than the promise of gain. Wherever possible, we try to avoid losses of any kind, and when comparing losses to gains, we don't treat them equally." Knowing this, we must fight against our instincts and march uphill to the higher ground where throngs of loving customers reside.
When we can reward distributors better and support them more in the acquisition, retention and engagement of customers we will see the culture of the business start to shift. The message will align more appropriately between the office and the field. The right behaviours will start to duplicate. Earnings will reflect effort more healthily and industry reputation will evolve. Regulators will have less concerns and companies and distributors will have more freedom.
Let's not sit here eating fish pie when there is so much more on the table up for the taking.
SHARE THIS ARTICLE: