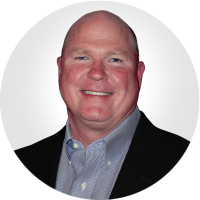 Article's writer Doug Finnie is an Associate of Strategic Choice Partners with an extensive background in overseeing technology and operational efforts within direct selling. He specializes in assisting companies from startups to multinationals in navigating the waters of defining and implementing operational and technology processes and solutions that focus on meeting business needs while remaining keenly focused on cost and time to market.
Fulfilling Your Orders Should Be Like Turning the Light On
Taking things for granted is defined as
"as true, real, unquestionable, or to be expected" we have learned that from early childhood that things are not always as you expect. For example, walking into a room and flipping a light switch you would expect the light bulb to work. When the light does not come on, you get frustrated and think that the light "never" works! The thought never crosses your mind of the hundreds or thousands of times the light did work. That is what your customer thinks when you mis-ship an order. They do not care how many thousands of times you shipped the order correctly; it is the one time you did not.
Due to the pandemic, the 3PL fulfillment industry has been stood on its ear in 2020, and holds true for 2021. As a provider of a product, whether a manufacturer or the 3PL embedded in the supply chain, you are being forced to react through increased productivity, improved processes, better technology, and required agility to handle radical swings in volume and inventory.
Total US ecommerce sales in 2020 equated to $860B with an average order size of $128 (based on a combination of 10 different e-commerce studies.) When you do the math that equates to 6,718,750,000 orders or almost 18.5M million orders daily or 25.8M in an average work year. That is a 44% increase year over year. What does that mean in terms of real shoppers? Over 278 million Americans bought online in 2020, arguably the population of the US is 328 million, so that equates to nearly 85% of the US population. The Direct Sales industry is competing to gain a bigger share of that buyer pie. How do they do it? Product quality, customer service, and confidence in order fulfillment.
Direct sales made up $40.1B of the $860B in 2020 or 4.7% of total sales or an estimated 315,781,250 orders. When facing struggling sales and recruiting conversion rates, the last thing you need, is to delay new hire kit delivery problems. A company's reputation or more important the recruiter's reputation depends on the quality of the "product experience" and that includes everything up to, and including dropping the package on the doorstep.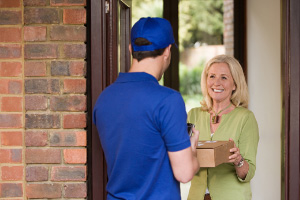 The order fulfilment process or also known as "getting the package on the doorstep" is often overlooked and underestimated as simply putting the product in a brown box, tape it up, slap a label on it and ship it out the door. That cannot be further from the truth. There are several processes, systems, and actually an "art" to running a successful fulfillment operation. If you manufacture and sell product well, then do what you do well. Seek a strong partner that can fill the warehousing and fulfillment gap in the supply chain.
If you want to do your own fulfillment, then you need to consider multitude of components, facility's location and environment, equipment, racking, systems, carriers, transit times, and qualified labor. Failure to correctly plan and implement these components can cost your business hundreds of thousands if not millions of dollars. Below, is a brief outline of components and things to think about when considering doing fulfillment on your own.
Facilities: Location, location, location… This will drive leasing, sub-leasing or purchasing a facility as well as the effect it will have on order shipment time in transit. The longer the duration to your customer the more time they can reconsider their purchase and cancel.
How close is the facility to a shipping carrier hub? The less distance the carrier travels to get the completed shipments into the delivery process stream the longer they can wait in between pickups resulting in more time you have to process orders.
Sometimes being in a convenient place comes at a cost. The closer the facility is to a major city or airport the higher the cost of leasing and or purchasing. Major city locations can be as much as $6+ a square foot to lease. When considering a location it is important that you engage a qualified resource that understands warehousing and facility management.
Facility Environment: Depending on the geographical location and the product components, the facility may require a temperature-controlled area, or the entire warehouse, that will drive up leasing costs. It is beneficial to share space or seek a fulfillment partner that can allocate the costs of these types of facilities across multiple customers.
Environment considerations should also consider storage racking, automated conveyors, etc. The more automation that can be leveraged the less labor required. Racking and conveyor materials can be purchased new or re-used, and the cost is dependent on the weight bearing, length and type.
Equipment: Included items like forklifts, picking machines, pallet jacks, etc. Dependent on the material and product dimensions that need to be moved will dictate the type of equipment you will need. Costs can range from a few hundred dollars for a pallet jack to tens of thousands of dollars for a single lift.
Systems and Technology: To properly manage inventory a warehouse management system or "WMS" is a must! One that can process and track outbound shipments via an integration with the online stores or sales channels and inbound receiving and inventory control. These solutions can be leased monthly for a few hundred dollars up to hundreds of thousands of dollars based on required warehouse management functionality and integration needs.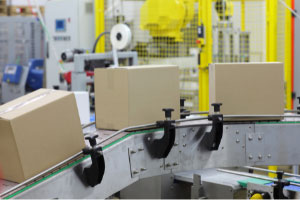 Automation in the picking and packing process maximizes efficiencies and reduces labor costs. Often companies think they can outsource their technology needs to reduce labor costs and do not realize that they need technical resources; when an outside agency is responsible for technical support often times it comes with a four-hour response time. Do you have four hours to wait if your shipping is down? Most companies do not. So it is very important to consider how to structure technical support.
"Technology" also includes things such as computers, laptops, RF Guns, scales, networking wireless access points, and not to mention robotics. So when considering the technical needs of the business, you must also consider supporting these types of technology as well.
Carriers: Often referred to as simply "logistics" and is often overlooked and misunderstood. It can be complex and costly if a business does not understand how shipping volumes, carrier services and transit length all interact to determine cost. It all starts with establishing a relationship with a carrier or carriers. The more volume you ship the greater the discount you can negotiate. By using a fulfillment partner, you can sometimes save up to 75% off the standard retail cost to ship a package based on volumes they ship.
"Transit time" is from when the package is inducted into the shipment process until it is delivered on the doorstep; the closer your facility is to your customer the shorter the delivery time. By leveraging a multi-facility fulfillment partner, you can leverage a geographically disbursed supply chain provider often drastically reducing delivery time.
Labor: Often the highest cost in fulfillment after shipping and facility costs. Businesses that provide their own fulfillment services do not realize the specialized labor needed to ship something. Processing, technology, and leadership can be learned, but they all come with a cost which is time. While time is passing learning a process, the customer can be suffering from delays in receiving shipments, mis-picks, lost inventory and all of this cost money. Finding a good solid partner that has the qualified resources available can also act as a consultant to help define and maximize supply chain processes and save money in the long term.
The six categories listed above are just the tip of the iceberg. After considering the above if you still believe that you can operate a fulfillment process less expensively than a commercial 3PL provider, then continue assessing the option. It is strongly recommended that due diligence be completed against a number of 3PL providers to compare costs and services provided. If your company is a large national or international organization and can afford the capital outlay, it will probably be cost prohibitive to perform fulfillment processes as a standalone business.
Remember, ordering something online and having it show up a day or two later has become like "turning on a light"; the light bulb and the electricity are provided by experts in those fields. Without them, you may find yourself in the dark reaching for the door out of the room.
SHARE THIS ARTICLE: