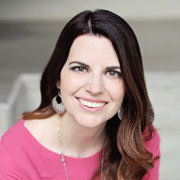 Andi Sherwood has more than 20 years of experience in the direct selling industry and has worked in almost every aspect from distributor services, top tier leader representation, and corporate international expansion to compensation plan programming. Since joining Dan Jensen Consulting in 2006 as Director of Strategy and Plan Design, Andi has personally designed more than 400+ compensation plans globally, from new start-ups to some of the largest industry giants. She is a sought-after trainer of leaders, top executives, and founders on compensation plan strategies as well as many other topics.
Andi Sherwood
Is it Worth it?
I recently spoke on a panel at a direct selling conference and was asked, "What is one thing that companies should consider about their compensation plans?" My answer was "Is it worth it?"
The question "Is it worth it?" can have tremendous value and impact in and out of business. Whether consciously or subconsciously, this simple question is a primary driver of human behavior.
Earnings-Per-Hour Proposition
The earnings-per-hour proposition, or in other words, how much money someone in your field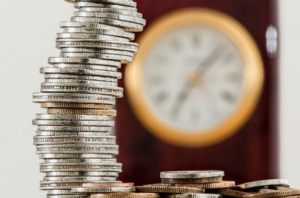 makes for the time they spend on the business, has a significant impact on "Is it worth it?". In fact, the earnings-per-hour is the biggest factor when it comes to retention of your field and is particularly critical to new representatives and to those with little or no downline sales teams.
Just earning minimum wage is not sufficient for your field. If you consider all that our sales force face, there are a lot of places they could go to earn minimum wage that would be far easier than what we are asking them to do. For most demographics, 2.5 – 3.5 times the average hourly minimum wage is a good target for new representatives to earn, as quickly as possible.
There are three main components that impact the earnings-per-hour proposition: The amount of money someone earns, the amount of time they spend, and their monetary investment in the business. It is important to evaluate each of those areas, not just one or two.
Earnings – Ensure that you have strong rewards that can be earned at each stage of your field's career path. The profit from customer sales can be one of the easiest ways for someone to achieve strong earnings-per-hour but is often one of the weakest aspects of a compensation plan.
Time – Can you reduce the amount of time an individual spends on their business while netting the same results? This could include improved technology tools, skills training, marketing communication automation, and more.
Investment – How much money does your field spend on a monthly basis for business materials, samples, website/back-office fee, hostess gifts, etc? In some cases, you may be able to improve their earnings-per-hour simply by reducing or removing unnecessary fees and providing opportunities for your field to purchase materials at a reduced cost or earn credits that can be applied towards those costs.
Manipulation
Is it worth it to your field to manipulate your comp plan by buying product to achieve a title requirement, enrolling a customer or bogus entity as a new representative to receive a bonus, or asking a downline to not qualify or worse, to quit, because it unintentionally ends up being beneficial to the upline? Is it worth it to use "join for a discount" as a primary driver for enrollment because your retail price is artificially high?
Ask yourself, "What would someone do to provide the highest reward for the least amount of work?" If the benefit outweighs the risk or effort, you will find representatives that will manipulate the plan which is costly both from a budgetary and legal standpoint. Often, a mixture of policies and comp plan rules can help minimize your exposure.
Enrollment Options
What value do you provide for individuals who want to use your products but don't want to build a business? Is it worth it to them to be a customer or are your customer prices too high? Is there too much incentive for someone to be a representative, despite having no intention of engaging in representative behavior, that they choose that over being a customer?
Multiple enrollment options (i.e. Retail Customer, Preferred Customer, and Representative) are essential to many companies, particularly those in markets where bona fide customer sales from non-representatives are vital to the company's legal viability. Evaluate your pricing strategy, the cost of entry for customers and representatives, and the ongoing business cost versus the benefits of each category. Put your consumer hat on and ask, "If all I wanted was to use the product, how would I feel about the different enrollment options?"
Providing multiple enrollment options is not only beneficial for legal reasons, it also has value in terms of communication strategy, training, and the time a representative spends on their business serving customers versus representatives.
By applying the measuring stick of "Is it worth it," you will find that making effective decisions to positively impact your sales force is clearer and (hopefully) easier. In doing so, you and your field will find greater meaning and success in your business.
SHARE THIS ARTICLE: