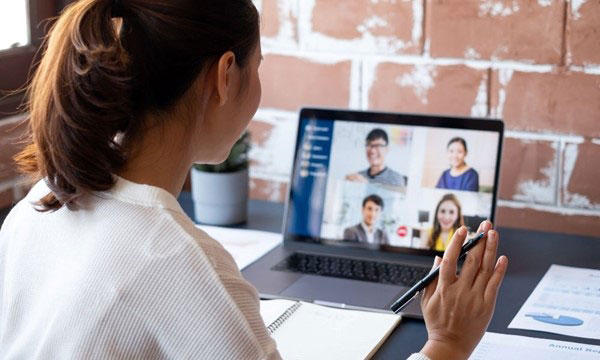 Some tips for shifting to a remote workplace are understanding their struggles, providing resources, and having an excellent team to lean on for honest feedback. Staying around each other in the office creates the best workplace aura for bonding, collaborations, and culture. By continually cultivating that environment for your remote sales workplace, you and your staff will never miss a beat!
Add in Team Building
Adding in team bonding activities allows new employees to introduce themselves and provide a way for coworkers to learn more about each other. Another great way to add more team time is to schedule recognition meetings to acknowledge your staff's accomplishments and growth.
Lean On Your Employees
Your employees don't run your company, but they play an integral part in making and keeping your business successful.  During this transition, you can hold meetings more frequently to get various feedback and feelings. Your employees are loyal if you are. So, they will tell you what's missing and what needs to change to get back to the standards in place at the office.
Don't Slack With Communication
Using Windows virtual desktops to support your remote team may eliminate challenges they face while communicating and collaborating! You can still get support from your technology team, which will also enable you to load employees with the tools necessary to do their job. Also, it is all in the same system instead of individually searching for and installing the necessary hardware.
Understand Their Struggles
A massive tip for shifting to a remote workplace is understanding! The change to virtual was a test that some people quickly assimilated to while others dreaded. Let's say your best employees come to work because there's a clear line that delineates work from home. To keep your workers, understand their struggles with this remote shift and provide resources to help them.
Provide Resources
When switching over to working from home, your employee may need resources and specific accommodations. Depending on your business, the help you give should vary. On the other hand, the accommodations may not!
When thinking about the change from office to home, you must consider that not everyone may have space to set up an office. They may have kids and animals that do not leave their side if they are in the house. Think about the policies and procedures that you want to put in place before the big transition.
SHARE THIS: