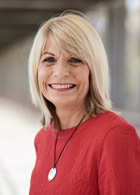 Written by Gillian Stapleton, CEO  of Direct Selling Australia. Gill was appointed CEO of Direct Selling Australia in July 2016 as the first female appointed to this position in the Association's 54-year history. She started her career as a teacher in the UK but joined a home-based direct selling business, so that she could be a full-time mum to her two children. Achieving great success running her own business, Gill was offered a corporate role in Australia in 2000.  Gill has previously served as a member of the DSA Board and runs marathons in her spare time.
When You Plan for a Crisis – A Crisis is Just Part of the Plan
Having an accomodating plan that is more about being pro-active than reactive and setting the expectation that nothing will go as planned but every change is planned for helps ensure success.
We've all stared out the window as falling rain and bolts of lightning dashed our hopes of what was to be that day. Growing up we were always told to have a Plan B. But as event planners, we plan for these variables because with so many people involved and so much at stake – the show must go on.
Event planners, the original pivoters, deal with many things from unpredictable weather making an elegant beach dinner a sandy nightmare to volcanic eruptions that ground flights stranding a keynote speaker in a locale that will require trains, cars and boats endless phone calls to get them to the stage. They happily solve these problems in order to achieve their goal; but 2020 had something different in mind for the world of events and travel, and for us all.
2020 didn't just remind us that things change – it totally unearthed the fact that the best laid plans are riddled with vulnerability. And also, there is no amount of creative problem solving to effectively change what happens when the world runs headlong into a global pandemic. For most of us, the show didn't go on in 2020. We were confused, surprised, disappointed and a little scared. In looking ahead to 2021, we had to shift our thinking, and plan inside of a pandemic not in case of one.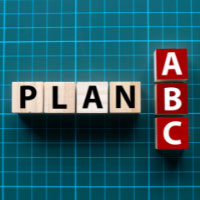 In designing our 2021 crisis management plan in late 2020, we were determined to make our events as crisis proof as possible motivated by the disappointment of cancelling our Annual Member's Conference earlier in the year. Our solution (the plan) was to create three versions of our signature event: a face to face or physical (A), a hybrid of physical and virtual (B) and lastly, a completely virtual (C) and be ready to execute any single version or a combo at any given time knowing we were not through all of the upheaval that COVID-19 continues to cause. Every decision made had to work for all 3 scenarios (A, B and C) and be interchangeable and managed by a small team in a timely manner.
Our decision to hold the conference in Sydney was based on the fact that 70% of our membership resides in NSW. Meaning, that even with borders closing, we would still meet the minimum numbers per our venue contract and be able to hold a hybrid conference – a combination of A and B. This allowed us to pick the venue with the best COVID plan and the room to expand to accommodate all of our delegates even in a 4-square metre restriction and sell tickets that would automatically revert to virtual tickets if a physical event proved impossible.
A state lockdown the week before the conference gave us the opportunity to test the plan, when we lost nearly 15% of our delegates due to a travel ban for Victorians going into effect three days ahead of the conference start date. We were able to swap physical tickets for those banned or uncomfortable traveling to virtual ones within ten minutes of the travel ban announcement. Communications immediately followed allowing no room for confusion, speculation and most importantly, our virtual audience felt considered and valued.
The show was designed in two-hour blocks to ensure that our virtual attendees would feel as much a part of it as possible and in the down time our physical attendees were free to mingle. And as we were incorporating the necessary tech into the mix to allow for a combination of physical and streamed content; we knew going completely virtual was possible as well. This tech also allowed us to approach speakers and presenters from all over the world most of whom were more than happy to participate live from the comfort of their home base while interactively engaging our physical and virtual audience.
One presenter, scheduled to appear live on stage later that morning, woke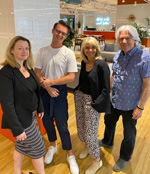 to find his flight to Sydney cancelled effectively preventing his attendance. One text message and one email later, he was immediately placed into our virtual speaker setup and presented his slot that morning on time and without incident. Planning it in this way meant that for the DSA team there were no surprises, only pre-existing solutions. Our audience was told what happened during the introduction but no one would have known that it wasn't planned (but it was, in a sense.)
What ultimately held our 2021 conference in good stead was employing a different way of looking at crisis management and keeping our delegates engaged regardless of their location. And in the over eight hours of content presented, only 15 minutes of it was pre-recorded by design, strategically to maintain as much of the live feel as possible. Just over two weeks later Sydney would be plunged into a lockdown that continues still.
Sure, we had some luck but we also had a sound plan and moving forward all events will have the same ABC planning with two dates, the published one and the back up one with all of our participants and presenters aware of and cleared for either.
We have had some great experiences and learnings in this year planning and hosting direct selling events with physical and virtual attendees and presenters. Some include:
Check all contracts with a new lens
Negotiate new minimum numbers
Engage speakers ready for "physical" and "virtual" presenting
Have crisis comms written and ready to send then it's not a crisis
Have back up dates with the venue and key presenters
Make every decision with A, B and C in mind.
COVID is not done and neither are we. As with every direct selling company in the last 18 months, Direct Selling Australia has become proficient at the pivot, or as we now like to term it, the twirl. We feel like, as I'm sure you do, that we are constantly twirling as we navigate this new way of

doing business. And yes, all this twirling sometimes leaves us a bit dizzy; but the plan keeps us anchored and able to move forward.
SHARE THIS ARTICLE: