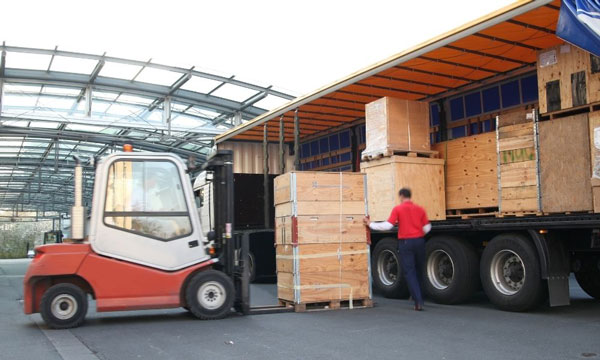 When you establish a business, earning the trust of customers is vital. Becoming a dependable brand for customers means more than producing a high-quality product, though. Loyal customers expect 360-excellence from businesses. If your company manufactures top-tier products, but your delivery method for those products is flawed, customers will most likely stop purchasing your product.
In this blog, we're sharing the best ways to protect your products while in transit so you can establish a business that guarantees full spectrum excellence.
Choose Durable Materials for Your Products and Packaging
Regardless of the type of products your business sells, it's essential to choose durable materials for your packaging. Your company should use high-quality and strong materials that safely encompass and protect your merchandise.
Not only will cutting corners and using cheaper materials for your products look unprofessional, but this cheap approach will also lead to a considerable number of accidents during transportation.
Don't try to save money by choosing cheap materials for your products and packaging. Instead, create durable merchandise to reach customers faster.
Find a Distributor You Trust
Partnering with a distributor you trust is crucial for any business. While you may be able to oversee many different departments of your company, most CEOs and owners do not have the time to also manage a distributor warehouse. So how do you ensure that your products stay safe during distribution and transportation?
The most straightforward answer to this question is communication. The more transparent and consistent your communication is with your distribution warehouse, the better your transportation and delivery process will be.
For example, ask for updates on employee safety and collaborate with warehouse managers to create a protocol for reducing damaged stock. Investing time in taking these measures will make your product's delivery to customers seamless and professional.
Don't Forget Packaging Labels
Using descriptive and detailed packaging labels is one of the best ways to protect products while in transit. Although many businesses tend to overlook how critical external labels are, these materials help distinguish and organize merchandise.
The more detail your company uses to create external labels for your products, the more you'll reduce the number of accidents due to mishandling. So don't overlook this simple and effective protective measure. Instead, create detailed packaging labels to keep your merchandise safe and organized.
When you follow these tips, your business will be one step closer to giving customers a 360-excellence experience with your brand. Consider implementing these tricks to become more dependable and credible.
SHARE THIS: