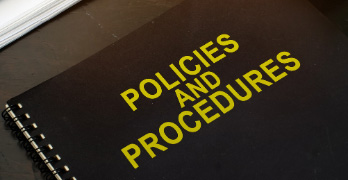 Most direct sales companies have documents that combine policies, processes, and rules and regulations used in dealing with independent direct sellers. These are generally called "policies and procedures" or "P&P", for short.
The "policies" part of this document brings together a collection of guidelines for tackling various issues. "Procedures" are more specific in nature and describe the actions to be taken for carrying out a certain policy. Procedures, in other words, show all related parties how to act in various cases. Therefore, policies and procedures are closely interrelated.
Benefits of Having a P&P Document (In no particular order of importance):
Provides a general picture of company values and culture
Communicates responsibilities
Brings uniformity to dealing with situations
Enhances equality, builds trust
Educates all parties, minimizing compliance issues
Increases efficiency within the organization
Reduces managerial "trial and errors"
Allows to control by exception rather than "micro-manage"
Permits to guide without constantly intervening
Channels management time to more productive tasks
Ensures organization's compliance with regulations
Helps boost professional image
Content
So, what should a P&P document look like? It should have certain essential parts, then the rest – length, wording etc., will depend on managerial choices. The basic components are: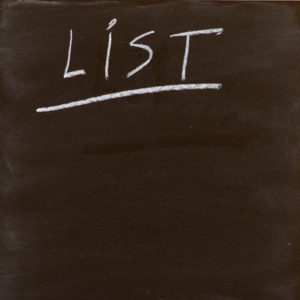 Purpose of the document
List of terms used and definitions
Explanations of individual policies and procedures
Clarifications on "acceptables" and "unacceptables"
Consequences of non-compliance
Once the policies and procedures have been in place, then there are three more tasks to be carried out that are of equal importance: Communicating the P&P, enforcing and amending it:
Communication
One of our guest authors, Brett Duncan states in one of his articles, "This simple but profound truth cannot be ignored: Both success and failure are directly linked to the level of trust a company has established and the effectiveness of their communication." This proposition is more than valid in the implementation of company policies and procedures.
It should always be remembered that this whole P&P content is to protect everybody's rights including direct sellers' and safeguards company's, employees and again, direct sellers' business interests.
It is imperative that this document is easily accessible and is clearly understood by all parties. Most importantly, by independent direct sellers.
Enforcement
A P&P document can only fully serve its purpose when it is strictly enforced in absolute fairness. Otherwise, it just as successfully serves to create mistrust. And regaining lost trust is always much more costly and painful.
It may give the business short term damage to discipline a field leader who steps out of the line. Yet many times, long-term gains are priceless.
Experience has shown numerous times that absolute fairness in enforcing increases the total level of compliance, as well.
Amendments
A policies and procedures document will need to be amended in time. This is unavoidable. The requirements may change, thus the P&P must adapt with them.
Frequent changes must be avoided though, in order not to damage the whole trust and the positive reputation that have been built till then.
And each revision has to be communicated well to make sure the whole purpose and the nature of the amendment is plainly understood.
Lastly
Some tend to think policies and procedures create unnecessary bureaucracy, even a barrier to company growth. I can say whether it is a small or a medium size company or a corporate giant, having formal policies and procedures helps managers run their companies much more smoothly and efficiently.
In fact, Jack Millar, Founding Partner of the Canadian law firm Millar Kreklewetz shares their experience, saying, "In our practice, I would say that about 30% of the inquiries we get from clients in distress, either involve or can be solved with properly written policies and procedures. There's no substitute like a good set of policies and procedures in my view."
"Real life is so much more nuanced than any policy could ever address," claims Netflix Co-Founder Reed Hastings in the famous best-seller No Rules Rules. True… but an "optimum" is not actually impossible to achieve. Moreover, a direct selling environment has many unique characteristics that require having a P&P.
Examples
Here are several direct selling companies' P&P documents for those who wish to review or compare various approaches: Amway, Jeunesse Global, MONAT Global, Nature's Sunshine, Nu Skin, OPTAVIA, Plexus, Rodan + Fields, Stella & Dot, USANA
…..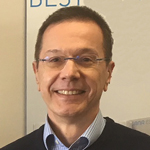 Hakki Ozmorali is the Principal of WDS Consultancy, a management consulting and online publishing firm in Canada, specialized in providing services to direct selling firms. WDS Consultancy is a Supplier Member of the Canada DSA. It is the publisher of The World of Direct Selling, global industry's leading weekly online publication since 2010. Hakki is an experienced professional with a strong background in direct sales. His work experiences in direct selling include Country and Regional Manager roles at various multinationals. You can contact Hakki here.

SHARE THIS ARTICLE