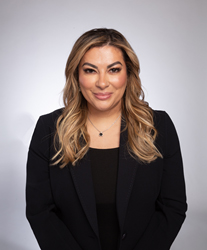 Modere, led by CEO Asma Ishaq, announced it was named the top company on the Women Presidents' Organization and JP Morgan Chase's 50 Fastest Growing Women-Owned/Led Companies of 2021 list.
The California-based brand debuted in the third spot on the 2020 list before rising to the top of this year's list. Modere recorded 1,700% increase in revenue during the years 2016 – 2020.
"It is a tremendous honor to receive this recognition from the WPO. We could not have accomplished our continued growth and success without our talented employees, salesforce and loyal customers around the world," said Asma Ishaq. "I am grateful to the WPO for the support they have shown me and countless other businesswomen, including many on this incredible list of dynamic, women-led companies with whom we are extremely proud to be associated."
Ishaq credits the Company's foresight in positioning itself at the intersection of two converging macrotrends—wellness and ecommerce—for much of its success.
The 50 Fastest-Growing Women-Owned/Led Companies list recognizes the advancement of women in business by honoring women-led, privately-owned companies that have generated significant growth in the previous five years.
SHARE THIS: