Global direct selling community has witnessed a number of notable company merger and acquisition attempts from within and outside of the industry. Some of these attempts were successful in finalizing the deal. In some other cases, a deal was not reached between the parties.
Let's remember some of the real life stories that stand out among others.
Amway and Nutrilite
Dr. Carl Rehnborg's Nutrilite is known as the first company that utilized the principles of multi-level marketing. Nutrilite provided its distributors with the products and paid commissions not only on personally sold items, but also on sales made by distributors in their teams.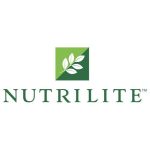 Amway's founders Rich DeVos and Jay Van Andel joined Nutrilite in 1949 as distributors. By 1958, the two partners' organization at Nutrilite reached 5,000 people.
A year after this in 1959, the two friends started selling the famous "L.O.C" within "Amway". They adapted the principles of multi level marketing that they had worked with at Nutrilite.
Amway bought 51% of Nutrilite in 1972. And in 1994, it took over completely. This acquisition has given a substantial boost to the company's business. In 2020, Amway's nutrition line generated more than 50% company's global sales of $8.5 billion.
Avon on Amway's and Mary Kay's Targets
The year of 1989 will be remembered by the offers made to acquire Avon by two of its rivals, Mary Kay and Amway.
That year, Amway made an offer worth of $2.1 billion to buy Avon. Amway had actually indicated its interest in Avon before that, and stated that it already owned 10.3% of the company through a partnership. Amway's COO said in an interview that such a merger would give both companies economies of scale and would also open Avon's foreign markets to Amway, particularly in Latin America. Avon rejected this offer and told Amway "The Avon board had unanimously rejected the offer because it was not in the best interests of the company or its shareholders." After a few days, Amway withdrew its offer.
Following this, Avon remained in the takeover spotlight. This time, the interested party was Mary Kay. Mary Kay was considerably smaller at the time with an annual sales of $400 million as compared to Avon's $3 billion. In late May 1989, Avon turned down the offer stating exactly this situation, and said, "It did not want to be acquired by the much smaller Mary Kay Cosmetics."
However, Mary Kay was determined to accomplish a takeover. It joined forces with other investors, started collecting Avon shares, and reached owning 16% of the company. Avon then, taking this to court, blocked the coalition from purchasing more stock. Mary Kay announced that it was withdrawing from the association in 1991.
Groupe Roche: The French Powerhouse's Acquisitions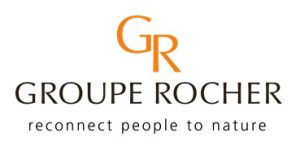 This company was founded in 1959 by Yves Rocher as a beauty and personal care products business. In November 1997, Yves Rocher acquired Stanhome's direct selling operations in Venezuela, Mexico, Colombia, Spain, France and Italy for $68 million. Stanhome's direct selling business was generating $225 million sales annually, the company said. Yves Rocher was making $1.2 billion sales at that time.
About 20 years after this in 2018, Groupe Rocher bought Arbonne. Arbonne was founded in 1975 and during the time of this transaction, it had a global business with a sales revenue in excess of $550 million, about 800 employees and over 250,000 active independent consultants. Arbonne's 2020 revenue was $847 million.
Warren Buffett Enters Direct Selling
No need to introduce Warren Buffett… In September 2002, Warren Buffett's company

Berkshire Hathaway announced it would acquire Pampered Chef from its founder and Chairman, Doris Christopher and her family. At the time, Pampered Chef had become a $740 million company. Its growth between the 1995-2001 period was 232%.
In 2014, Warren Buffett appointed his protégé Tracy Britt Cool as Pampered Chef's CEO. She led the company until July 2020 only to quit to take a stake in another direct sales company, Thirty-One Gifts.
Europe's Household Appliances Giant Jumps into Cosmetics
Vorwerk was founded in 1883 in Germany. Until the end of the 1960s, the company's focus was mainly on the production and sale of vacuum cleaners, carpets and upholstery fabrics. Since then, it has continually diversified.
Consequently in May 2004, we saw Vorwerk acquiring the American cosmetics direct seller Jafra. The company was founded in 1956 by Jan and Frank Day. Jafra's sales was $383 million in 2003 with 440,000 independent consultants. At the time, a fund named Clayton, Dubilier & Rice owned about 85% of shares. This fund had tried to sell Jafra to Avon first, but that attempt was unsuccessful. Jafra's global sales figure in 2020 was EUR 319 million (approx. $350 million).
Tupperware Buys Sara Lee
Tupperware, best known for its food-storage containers, had made $1.2 billion sales in 2004. In August 2005, it announced that it was buying Sara Lee's direct selling business for $557 million in cash, in an effort to further expand the company's beauty unit.
As reported by Tupperware, Sara Lee had annual sales of about $470 million, selling beauty and personal care products, mostly in Latin America and Asia. Sara Lee's direct selling operations included entities like Avroy Shlain, House of Fuller, Nutrimetics and Nuvo Cosmeticos. As a part of the deal, Simon Hemus, the group president of the Sara Lee's direct selling unit, would also join Tupperware as the group president of international beauty and personal care.
In 2021, Tupperware sold its Avroy Shlain and House of Fuller units.
Avon Once Again, an Attractive Prospect

After Mary Kay and Amway's attempts in 1989, this time Coty, the multinational beauty giant was targeting Avon. In April 2012, Coty announced it offered approximately $10 billion, representing a substantial premium of 27% over Avon's share price. Coty was so determined to make this acquisition happen, this public announcement came after the unsuccessful attempts to bring Avon in discussions. The idea was to inform Avon's shareholders publicly of the significant value in the offer.
Having not reached anywhere following this public move, Coty increased its offer to $10.7 billion a month later.
After waiting for a few days, Coty announced it withdrew its proposal saying Avon had missed the deadline to start discussing a deal.
North America Separates from Avon
In late 2015, Cerberus, a $29 billion investment company in the U.S., said it was acquiring Avon's North America business. This unit included United States, Canada, and Puerto Rico.
The transaction was quite complicated, but in short:
Avon North America would be a separate company majority-owned and managed by Cerberus. Cerberus would pay Avon $170 million for 80% of Avon North America.
Cerberus would also make a $435 million investment in Avon (i.e. the parent company), totalling the value of the transaction at $605 million.
This newly-formed company was then, named "New Avon" and continued its operations under Cerberus for about four years.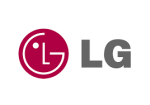 In April 2019, LG Household & Health Care said it would acquire New Avon. LG is one of Korea's leading companies with strong positions in several categories including beauty and personal care. In 2018, LG's global sales was $13 billion. This time, New Avon's transaction was valued at $125 million.
New Avon changed its name to "The Avon Company" in 2021.
Coty's Love of Direct Selling
Following the unsuccessful Avon bid in 2012, apparently Coty's love of direct selling did not die down.
The company announced in early 2017 that it would buy 60% of Younique,

the cosmetics direct seller having $400 million annual sales. Founders would own the remaining 40% and Coty would pay $600 million, valuing Younique at $1 billion.
Only after two years in May 2019, Coty stated its dissatisfaction with this acquisition. Company CEO said, "The weakness is relatively simple. Younique, like all multi-level marketing businesses, has gone through a phase of classic hype. Unfortunately, we are in the de-hype phase."
A few months later in August, Coty issued a press release stating that the two companies would part and go their own ways.
Natura's Series of Company Acquisitions
Headquartered in Brazil, Natura had been a very successful cosmetics direct selling company operating mainly in Latin America for many years. Then in 2012, we heard it would be buying Aesop, an Australia-based personal care retailer. Aesop at the time had 60 retail locations in 11 countries. Natura acquired 65% stake in Aesop for approximately US$48 million in cash.
Five years later, came a bigger move from Natura: Acquisition of The Body Shop. This transaction was worth US$1.1 billion. The Body Shop was founded in the UK in 1976 and was operating 3,000 stores in 66 countries at that time.
Obviously, the most sensational of all of Natura's moves was the addition of Avon to its family of companies. After rejecting Mary Kay's, Amway's and Coty's offers in years, Avon this time chose to accept Natura's .
The news started leaking in during 2018. In May, it was reported that Natura would pay US$2 billion for the transaction that would be completed in January 2020. Including debt, the transaction was valued at US$3.7 billion, the company said.

The new entity that included Natura, Avon, The Body Shop and Aesop was named "Natura &Co". In 2021, Natura &Co's consolidated revenue was approximately US$8 billion.
This article encompasses some of the more striking M&A stories in the global direct sales arena. Yet there were many others. For instance Avon acquired the UK-based skin care company Liz Earle and USANA bought the Chinese company Babycare in 2010. These were followed by Zija's acquisition of Xango in 2017. Then in 2020, Isagenix bought Zija and NewAge added ARIIX to its family of brands.
…..

Hakki Ozmorali is the Founder of WDS Consultancy, a management consulting and online publishing firm in Canada, specialized in providing services to direct selling firms. WDS Consultancy is the publisher of The World of Direct Selling, global industry's leading weekly online publication since 2010. Hakki is an experienced professional with a strong background in direct sales. His work experiences in direct selling include Country and Regional Manager roles at various multinationals. You can contact Hakki here.
SHARE THIS ARTICLE: