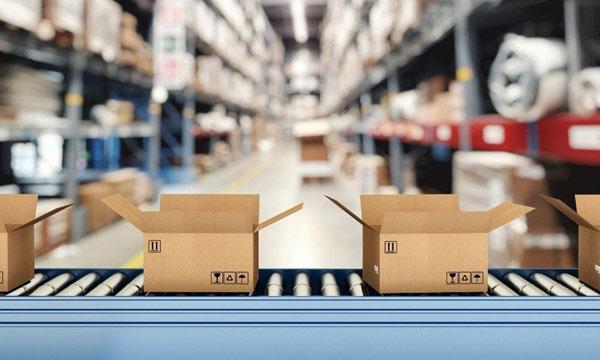 An increased desire for product sustainability from consumers is a sign of the times. Customers look for products and packaging that reflect their personal goals toward living an eco-friendlier lifestyle. To keep your business on a steady track of sustainability, follow our tips to make your product packaging more sustainable.
Use Fewer Materials
Using fewer product packaging materials is a simple and highly effective step toward making your brand's packaging more sustainable. Fewer materials in packaging will mean less waste from customer disposal. Consider designing a product's packaging to utilize a set amount of space and materials rather than allowing excess space and using cushion fillers.
Avoid Mixed and Virgin Materials
Virgin materials are new materials never before used in packaging. Cutting the use of virgin materials in a product's packaging will encourage reusing recycled materials and save the costs of buying new paper, cardboard, and plastics. Avoiding mixed materials is also essential to increasing a product packaging's sustainability. Melting together or fusing two different types of paper or plastic means they are no longer recyclable. Mixed materials account for a large percentage of overall waste in warehouses and distribution centers. To avoid adding to this waste, focus on using a single material for a product's entire packaging.
Use Alternative Materials
If you want your product packaging to represent the latest modern advances toward sustainability, consider using bioplastics and other renewable materials to replace virgin ones. Renewable materials are popular for those looking for eco-friendly packaging options because of their ability to quickly compost and biodegrade. Production of these bioplastics uses biomass sources, such as corn starch, woodchips, sawdust, and vegetable fats. While they are more expensive, their eco-friendly biodegradability will appeal to many consumers.
Choose Sustainable Inks
For product labels and logos, opt for sustainable ink alternatives, such as soy, linseed, tung, and china wood ink. Soy-based inks successfully print a full scale of bright colors on labels and logos and are less expensive than standard petroleum-based inks. Soy-ink is also biodegradable, making it an eco-friendlier option for brands looking to improve their product packaging's recyclability. While switching to natural inks may seem insignificant, choosing more eco-friendly printing methods will encourage more businesses to understand the role of inks and sustainability.
Designing and delivering sustainable product packaging does not mean high costs and inconvenient changes. These steps toward eco-friendlier brand packaging are simple and beneficial to many businesses' growth plans. Embracing sustainability will increase customer appreciation and reflect a thoughtful company culture. Consider adapting these environmental tips into your business's packaging to lessen your material waste, cut ink costs, and establish your brand as a modern and conscientious company.
SHARE THIS: