Sponsored Content.
The Great Resignation has monopolized the headlines for many months now as businesses frantically try to retain their employees, and the experience-based knowledge they've built up. In the past few months, the Bureau of Labor Statistics (BLS) reported its highest ever number of job openings at 10.9 million, while Gallup reported that 48% of employees are either actively looking for new opportunities or considering making a change.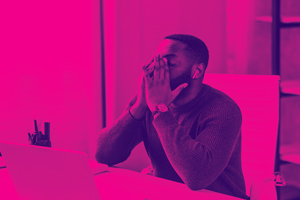 You may be asking: What does that have to do with direct sellers? Well, according to recent LinkedIn data, resignations for sales professionals are up as much as 39% over the past three months. While we can't attest to a specific breakdown amongst the types of sales roles that are exiting most frequently, the numbers are impetus enough to review retention strategy for any sales related role, direct sellers included. In a direct selling market that delivered revenues of $55.0bn in 2021 in the US alone, risking the wrath of the Great Resignation simply isn't worth it.
So what can companies do in order to drive direct seller retention? Luckily, there are many things companies can do within the realm of L&D, and at Fuse, we've got visionary customers like Avon that are transforming the way direct sellers learn, interact and perform – and with attributable retention uplift.
Read on as we explain how L&D, combined with in-flow learning practices, can kickstart your reactive and proactive direct seller retention initiatives today.
How The Move to In-flow Learning Can Lead to Direct Seller Retention
Before engaging Fuse, Avon had 11 different LMS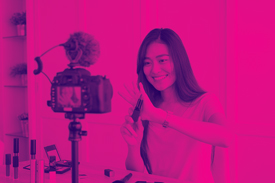 platforms across 30 countries. Training was formal, sporadic, and highly reliant on field managers for its delivery. Beyond this, Avon had identified a 90-day tipping point in regards to the retention of its direct selling beauty entrepreneurs.
Avon's Digital Experience Manager, Andy Stamps, explained how the company looked to build better experiences for its beauty entrepreneurs via its learning transformation in partnership with Fuse:
"We had too many learning management systems and they weren't engaging our beauty entrepreneurs in any meaningful way. We knew we needed a different, more appealing model – one that would create positive and habitual learning behaviors."
In implementing Fuse, Avon began to move away from formal, course-led learning, to what is called 'in-flow learning,' which delivers knowledge at the point of need, in the flow of work.
The company sought to create a learning experience that made its beauty entrepreneurs lives' easier by integrating the right learning content at the right touchpoints, which could work around their busy lives. It was not just learning in the flow of work, but also 'learning in the flow of life.'
For Avon, it turned the tides of the tipping point from direct seller churn to one of not just retention, but of new learning habits and behaviors that began to drive demonstrable uplift in aggregate sales.
Ask Not What You Can Do For Sales, But What You Can Do for Direct Sellers
Most employers will agree that the root of retention is in engagement, and this is no different for direct sales. Ultimately, L&D's main purpose is to improve company performance and boost profitability, and if the extended enterprise feels part of that, chances are they will feel more fulfilled and stick around for longer.
Ask yourself: Are you as an organization providing your direct sellers opportunities to develop new skills and acquire new knowledge? In-flow learning, versus formal, course-led learning, is key here.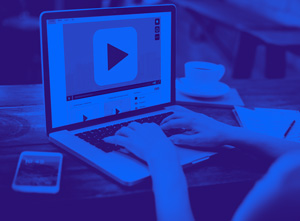 Content, and the knowledge it delivers, lies at the heart of the in-flow learning approach. Avon transformed its approach to content in the move to in-flow learning, leaving behind much of its previous formal course-led structure. The company realized that its beauty entrepreneurs needed a social and collaborative learning platform where they could learn from each other. In facilitating this, Avon made it easy for beauty reps to create helpful videos, podcasts, and articles to share their tacit knowledge and expertise.
Today, the Avon Connect Fuse platform features a wide range of content and around 75% of this is user-generated videos or suggestions that gain traction with comments, likes and shares. This has created a vibrant learning culture where beauty reps are habitually consuming and sharing valuable knowledge and information with their peers – something that is also helping to build trust and improve the overall direct seller experience.
It turns out it's also a great way to drive direct seller retention. Recent data pulled from the 'Avon Connect' Fuse platform across five markets shows a 20% retention increase amongst beauty reps who engaged with the platform versus those who do not.
In fact, the more Avon's direct sellers interact with the platform, the more engaged they become, and the better they perform. That data shows that an incremental increase in monthly visits to the platform – the difference between low frequency (1 to 2 visits per month) and medium frequency (3 to 4 visits per month) – showed dramatic uplifts of +320% in aggregate sales over a 6 month period.
With numbers like that, it's safe to say these are content direct sellers who are unlikely to move on any time soon.
Empowering, Upskilling and Reskilling Direct Sellers
The beauty of in-flow learning is how adaptable it is to disruption. When the pandemic hit, Avon had to move from door-to-door to digital. Many beauty reps didn't want to embrace virtual selling and to some, it felt better to put their businesses on hold.
Avon's solution? Reassure and bring people together through social learning. With Fuse, reps were able to collaborate with one another and with Avon sales leaders, many of whom began producing their own content to help their reps stay on top of rapidly changing product information, while teaching new selling skills. The company quickly reached its top goal of one million content views by reps within 30 days, showing the power of a collaborative, socially-driven learning community.
In the race to beat the Great Resignation in direct selling, creating a strong sense of community and social learning is essential. When direct sellers in the extended enterprise begin to feel a greater sense of belonging, they often become more engaged and more connected with one another.
It goes to show what a great retention-enabler in-flow, social, collaborative learning can be, and if companies can embrace it, they'll no doubt create an engaged audience of direct sellers who demonstrate the habits of continuous learners.
…….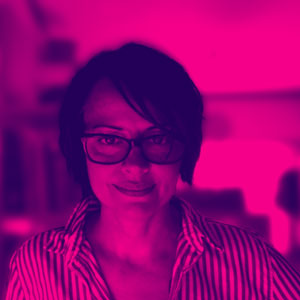 Written by Roberta Gogos. Roberta is VP of Marketing at Fuse – the learning and knowledge platform that ignites people performance by giving learner's access to the exact answers or information they need in the flow of work. Roberta has over a decade of experience in the HR and learning tech space, and specialises in brand, position, and developing strategies that build market share and profitability.