Many entrepreneurs have left their footprints on the global direct sales industry. Among them, there are some who still strongly inspire others. Following the five pioneers we covered last week, this week's article highlights another group of true visionaries.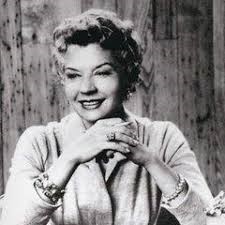 Brownie Wise (1913-1992)
"The brain behind Tupperware Parties"
After her divorce in 1941, Brownie Wise started to work as a secretary. To supplement her income, she also began selling Stanley Home Products at home parties.
Then, Brownie and her mother founded a company named "Patio Parties" that sold both Stanley Home Products and Tupperware.
Noticing Brownie's success in selling his products, Earl Tupper hired and gave her the Vice President title. She had learned enough before that there was no point in trying to sell Tupperware in stores. Instead, people had to touch them, feel them. So, her task was to implement a system whereby Tupperware products would be sold through home demonstrations.
In time, Brownie Wise became the face of Tupperware. She participated in TV shows and became the first woman to appear on the cover of Businessweek in 1954. Later, Tupper and Wise had disagreements on management issues and Earl Tupper fired her in an abrupt way in 1958. Brownie Wise continued her career for some years and died in 1992 at the age of 79.
Brownie Wise is to be remembered as the woman who provided housewives the opportunity to build their own careers in post-World War II era. She will also be remembered to have paved the way for today's successful Tupperware company.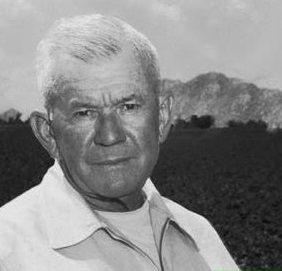 Carl Rehnborg (1887-1973)
"The first multi-vitamin and the first MLM"
Dr. Carl Rehnborg's Nutrilite is known as the first company to use multi level marketing as we understand today.
While he was living and working in China in the early 20th century, Carl Rehnborg learned a great deal lot on nutrition. When he came back to the United States, he founded his business to a sell multi vitamin / multi mineral supplement in 1934, the first one in North America as it has been claimed by many.
In 1939, the company Carl Rehnborg founded was named as "Nutrilite".
Nutrilite then, began implementing an innovative marketing plan at that time, based on the principles of modern-day multi level marketing. The company provided all of its distributors with the products and paid commissions not only on personally sold items, but also on sales made by distributors in their teams.
Amway bought a controlling 51% share in Nutrilite in 1972, and in 1994, took it over completely to own the place where it had actually started.
With all what he had accomplished, Carl Rehnborg was not only a pioneer in the field of food supplements, but was also the one who provided the platform for network marketing to develop.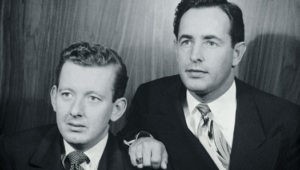 Rich DeVos (1926-2018) and Jay Van Andel (1924-2004)
"The American way"
Today's largest direct selling company Amway was founded in 1959 by these two life-long friends in their basements. Amway was an abbreviation for the "American Way". They had known each other from high school years when they decided to join forces to set up their own business.
Amway was not their first business venture that they started, though. The two friends went into various businesses: They had a flight school, opened a drive-in restaurant, and bought a sailing vessel to launch a sea-going business.
In 1949, DeVos and Van Andel joined Nutrilite to sell the company's food supplements as its independent distributors. By 1958, the two partners' organization at Nutrilite reached 5,000 people.
One year later, they started selling the famous "L.O.C." under Amway umbrella. The product was purchased from a chemist in Detroit. They adapted the principles of multi level marketing that they had worked with at Nutrilite. They sold so much that after two years, DeVos and Van Andel was ready to open their own manufacturing unit.
The first international expansion was into Canada in 1962 that was followed by many others in time. Amway has been the world's largest direct sales company since 2012 and ranked the 35th on Forbes Magazine's 2017 List of America's Largest Private Companies.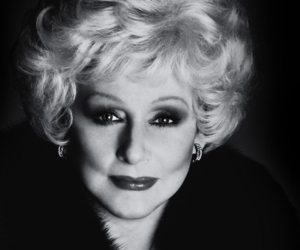 Mary Kay Ash (1918-2001)
"Book scripts inspiring for a beauty giant"
While her husband was in the army in the World War II, Mary Kay Ash sold books door-to-door. She, then started working for Stanley Home Products hosting parties to sell its household items. Ash then joined another company to quit in 1962, when a man she had trained was promoted instead of her with twice her salary.
After retiring, her first idea was to write a book to assist women in their male-dominated corporate careers. But this turned into a business plan to set up her own company, Mary Kay Cosmetics with an initial investment of $5,000. The company started with nine sales consultants in 1963.
Mary Kay shortly became a success in the beauty industry. At the heart of everything, there was Mary Kay Ash's enthusiasm. She was known for her love of the color pink and for valuing company's consultants. Her business approaches attracted a lot of interest and were admired by many.
Ash was active in the company until 1996 when she suffered a stroke. Recognized today as one of America's greatest entrepreneurs, she died in 2001 at the age of 83. The company Mary Kay Ash founded, is now a multi-billion dollar international beauty company.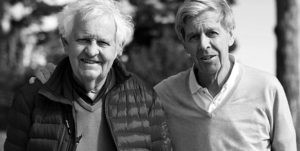 Jonas af Jochnick (1937-2019) and Robert af Jochnick (1940-      )
 "Opening up the gates of Eastern Europe"
It all started in 1967 when two young brothers teamed up with a friend to set up an "Avon-like" company in Stockholm, Sweden. The company would sell Swedish natural cosmetics. You might also want to listen to their story here. The founders insisted on not testing products on animals, a concept that was not a public concern at the time. The business did grow in time but until the late 1980s, Oriflame registered no major international success.
As the 1980s were ending, the two brothers saw a huge opportunity in the democratization of the Eastern Bloc. The strategy was based on a very aggressive international expansion. The aim was to open as many ex-Eastern Bloc countries as possible and establish there before the major international direct sales companies.
This bold move brought a huge success to Oriflame. In 1999, a leading European private equity company bought 45% of Oriflame's shares, valuing the company at EUR 450 million at that time. Since then, Oriflame's value has more than quadrupled.
In the collapse of the communist regime in Central and Eastern Europe, Jonas and Robert saw a huge potential: Poorly served markets, as well as of a large number of talented and well-educated people who would be willing to seek entrepreneurial opportunities that had not existed before.
…..

Hakki Ozmorali is the Founder of WDS Consultancy, a management consulting and online publishing firm in Canada, specialized in providing services to direct selling firms. WDS Consultancy is a Supplier Member of the Canada DSA. It is the publisher of The World of Direct Selling, global industry's leading weekly online publication since 2010. Hakki is an experienced professional with a strong background in direct sales. His work experiences in direct selling include Country and Regional Manager roles at various multinationals. You can contact Hakki here.
SHARE THIS ARTICLE: