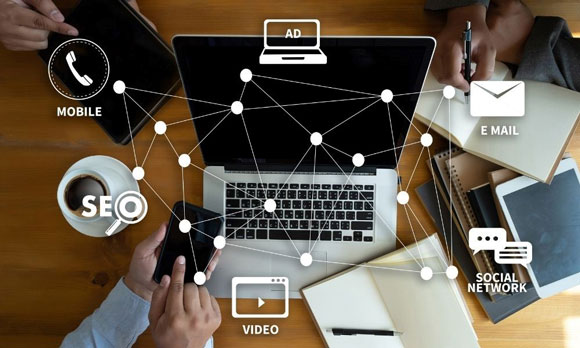 As internal company culture becomes a focus for many industries across the nation, leaders may also want to consider external culture as part of their strategies. How businesses choose to interact with the public has immediate consequences nowadays. The effects of public perception will filter down and impact an employee's sense of pride in their workplace, the choices they make on behalf of the company, and beyond. These tips on how to ethically promote your business online will help you manage the customer experience and continue a positive company culture outside of the office walls.
Authentic Interactions
While attempting to set realistic expectations and juggle frustrated buyers can feel like traversing a minefield, these moments of interaction are great opportunities. One-on-one customer interactions and social media engagement both allow companies to define who they are and guide the consumer experience. Great digital customer engagement also allows employees to do their work without the weight of angry clients on their shoulders.
When deciding how your company will choose to present itself, you have a few options. Small businesses with tight-knit teams can interact as individuals, increasing accountability and humanizing the brand. On the other hand, creating a single brand identity is a more scalable solution that creates a consistent customer experience. Either way, it's important always to be fair when setting customer expectations and avoid unreasonable promises.
Transparent Tracking Practices
Analytics play an essential role in growing and guiding a business, so collecting data is necessary for the process. However, there are many dishonest practices regarding consumer data that continue to weigh on both customer interactions and employee engagement.
The solution is transparency. Plainly inform visitors what information the company is collecting and how you use it. Assuring them that data will not be sold to third parties will build trust and confidence. Use vital customer data tools like a CDP responsibly, and be clear with employees about acceptable tracking practices.
Responsible Social Media Choices
Keeping in mind the double-edged sword that is social media today, businesses should have a defined internal procedure for running a company's social media presence. Avoid the use of highly manipulated photos and fishy links to keep both your customers and your company safe online.
Because the nature of social media is something akin to a public forum, businesses should consider that they have social responsibility even in the digital space. In the same way that a factory is responsible for keeping the community safe from pollution, the language an online business uses and the methods they market with should keep the audience's best interests in mind.
The digital space, even now, remains new territory as far as how businesses are choosing to engage with the world. Members of leadership have many key choices to make about their brand and procedures that will have substantial impacts on the company's culture and perception in the future. Focusing on how to ethically promote your business online will guide a business toward longer-lasting success as the online business landscape continues to change at the demand of ethics-conscious users.
SHARE THIS: