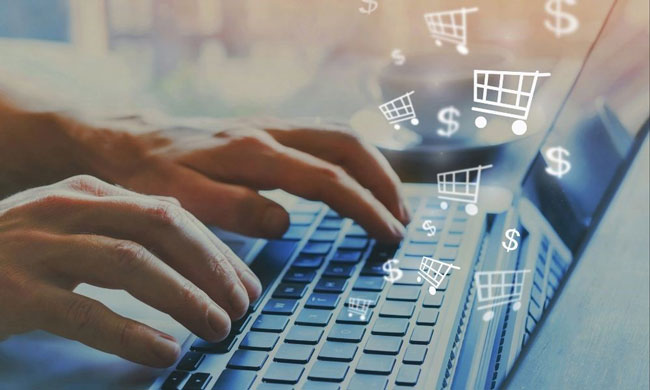 When customers click on your e-commerce website, they should find a screen with clean formatting, clear category pages, and encouraging images. Within a few seconds, customers can scroll through your website, browse your products, and access any specific information they may need.
If your business creates an unorganized and unprofessional e-commerce website, you're more likely to lose customers. So, how do you design an e-commerce site that engages customers without overwhelming them? In this blog, we'll share our secrets on how to make your e-commerce website easier to navigate.
Don't Design It Yourself
Although it is tempting to design your website, there are too many cons that outweigh the possible pros of taking this task on yourself. Not only is building an e-commerce site complicated from a technology point-of-view, but DIYing a website also comes with several disadvantages.
For example, business owners that design their website often don't realize their website is difficult to navigate because they are too closely associated with their company. Instead, e-commerce businesses benefit immensely from hiring season professionals to design and develop their websites with a fresh perspective.
There are many reasons why you shouldn't design your own website; don't fall into this common business owner trap.
Category Pages Are Key
When customers visit your website, they need to find what they're looking for immediately. If shoppers have to scroll through piles of images and content plastered on your homepage, they're more likely to leave your site out of frustration.
Instead, e-commerce business owners should create several category pages for their websites. Category pages help to divide a website's content so that customers can find different pages more efficiently. Review our list of suggested category pages below.
Category Pages Every E-Commerce Website Should Include
Homepage
Product Pages
Frequently Asked Questions Page
Team Page
Blog Page
Include a Search Bar
One of the best features that any e-commerce website can include in its design is an internal search bar. In-site search bars are a precious resource for customers who prefer to quickly search for information on your site.
With these internal searches, shoppers can pull up information, products, or articles within seconds to help them remain satisfied with your website. If your e-commerce site does not already include this feature, we highly recommend including search bars in your redesign.
We hope some of these tips on how to make your e-commerce website easier to navigate can help your business generate more traffic and increased sales. As you build your website, continue considering how you can accommodate your site to shopper's needs.
SHARE THIS: