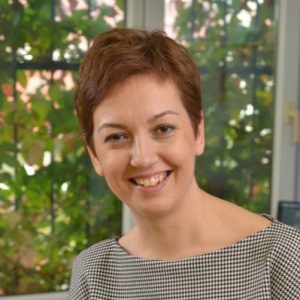 This week's guest author Semin Ozmorali is passionate about digital with extensive managerial experience. She managed creative, design and UX teams, along with software development teams for numerous projects such as CMS, gamification, e-commerce and CRM. Before that, she worked in Canada at Legal Aid Ontario in a large PeopleSoft ERP project. In her most recent position as the CEO of Yellow Pages Turkey, the largest online business directory of the country, she and her team proudly launched the world's first business directory chatbot.
Guest Post by Semin Ozmorali
How Can Direct Selling Make Use of Chatbots?
As 2017 kicks off, we marketers try to foresee what is going to be in our agendas for the upcoming year and how we should be prepared for it. There are definitely a lot of tools entering into the digital space to learn, to utilize and to compete with. Chatbots, one of the hottest topics of 2017, is one of them. And it is rapidly gaining popularity.
Chatbots are software programs that mimic human conversation through written or spoken text. When you look at the recent history of call centers, the use of chatbots is actually not totally a new concept. Many of them utilized bots via their chat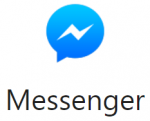 functions on their websites or through their call centers. However, what makes chatbots so hot this time around is that they now live on messaging apps. Especially when Facebook announced that they launched a bot platform for Messenger on April 2016, the chatbot era officially started. Both consumers and developers rushed to Facebook Messenger either to build a chatbot or to encounter one. 1-800-Flowers, Weather Channel, H&M, Washington Post, Dominos, Sephora are just to name a few.
Below are some of the areas where direct sales companies can easily leverage chatbots:
• Customer services: Ranging from product inquiries to compensation plan related questions, direct sales companies receive numerous but similar, if not recurring, calls and emails every day. A chatbot with this vast library of FAQ can deliver the right information for you conveniently to your customers and distributors 24/7.
• Customer engagement: Just like leaving your product catalogue with the customers hoping they will go through its pages and get excited, a chatbot, as they are truly chatter bots, attracts and interacts with your customers. The chatbot can engage your audience in natural and fun conversations with your products such as skin types and matching cosmetics, or life styles and complemantary nutritional supplements.
• Distributor acquisition: People can often be afraid to ask silly-looking questions in front of others. A chatbot can be the perfect cure for that, and become very handy for warming up potential distributors. It can then direct these prospects easily to the "nearby" suitable distributor/s, using the users' Facebook data.
• Training: Training, one of the most critical elements of direct selling organizations, consists of very structured information, which should be delivered countless times to as many people as possible. With smart information structure and some touch of humor, who can help with this job better than a tireless 24/7 trainer bot?!
• Distributor engagement: Just like customers, distributors need to be engaged and stay active. A well-designed interactive chatbot can prove a good motivator to keep the sales organization interested and involved by sharing sales tips, chatting about products or even offering industry-related fun trivia.
• News distribution: Instead of trying to inform your customers and distributors about the happenings at your company via boring emails or annoying website pop-ups, you can have your own "anchorbot" on your own messaging channel. Besides, your audience actually opts-in to stay tuned and interacts with your news.
• Personalized ads: And last but not least, chatbot conversations are the perfect channels to advertise new products or services to a well-engaged audience. Your chatbot can kindly ask to hold a moment to research for the answer, and then it simply displays a relevant advertisement to the customer or distributor during the holding period. By utilizing your own database to determine if it is a distributor or a consumer, you can choose which ad to display, magically personalized thanks to Facebook user account data.