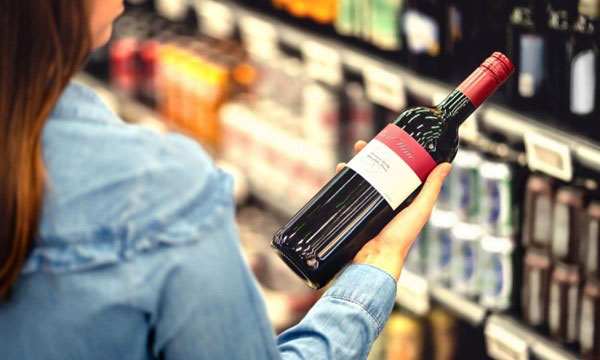 The old expression of not judging a book by its cover does not translate to the world of marketing. The truth is that the packaging of a company's products can influence the customers.
While most businesses understand the importance of professional packaging, less realize how vital the use of color in their product labels is.
This blog will focus on how label colors affect customers' influence and the best colors to use on product labels. To learn more, continue reading the article below.
How Do Colors Affect Customer Influence?
When choosing the colors to include in your label design, it's essential to consider what emotion you want your packaging to evoke.
Should customers feel excited when they see your brand? Do you want them to perceive your packaging as reliable? Choosing a successful color for your label is dependent on the emotion you want customers to associate with your business.
Green: Relaxation
One of the most popular colors used in contemporary product labels is green. Several different emotions and associations are attached to green: customers perceive green as a soothing, calming, and happy shade.
Green is also associated with eco-friendly products. Customers often assume that products are more sustainable at first glance when labels include hues of sage green, mint green, and other soft green tints. If your business sells merchandise such as salon items or other highly natural and calming products, we recommend including green in your label design.
Blue: Trust and Loyalty
When customers see labels with blue illustrations and designs, they're more likely to find these products trustworthy. People are more likely to have confidence in products with blue patterns on the labels as many people associate the color blue with reliability and safety.
Red: Excitement
Red designs are a highly effective and practical tool to create an eye-catching product label. However, red's influence on product labels is also complicated. Customers associate red with several different emotions and meanings. First, customers are drawn to the boldness of red designs and often find these labels warm and exciting.
However, many customers also perceive red as an indicator of danger. Warning labels and signs often include bold red tones, which means customers are likely to make this association when they first come across this color.
If your company incorporates red in its label design, we recommend balancing it with other calming hues to appeal to customers without alerting them.
Choosing the best color for your product label depends on the emotions you want customers to associate with your brand. Consider how you want your target audience to perceive your business so that you can begin designing your product packaging.
SHARE THIS: